Greece: The Play's the Thing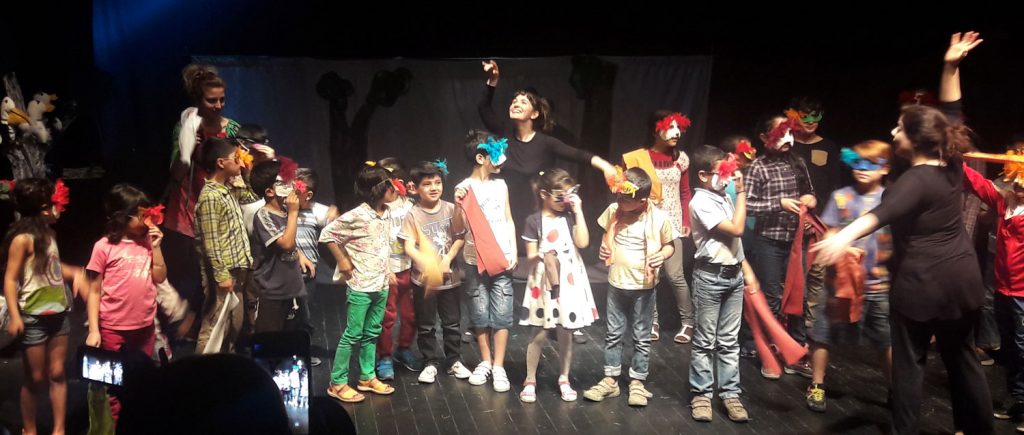 In response to the needs of refugees and migrants in Greece, IOCC partner Apostoli opened a nonformal education center in Athens in 2016. Now part of IOCC's Give for Greece program, the project has more than 120 participants—they are children, teens, and adults—and serving this wide age range allows entire families to participate at the same time. Courses focus on Greek and English language but also address other life skills to help participants acclimate to life in Greece or elsewhere in Europe.
In spring 2018, a short drama component was added to this curriculum for children ages 6 to 12. The youngsters completed workshops on narration, improvisation, and mask-making. The program culminated with a performance of the fairytale Don't Scare the Nightingale, in which 25 children took part. The fairytale approaches fundamental issues such as friendship and respect, offering positive life lessons in a fun, engaging format.