10 Years after War, IOCC Helps Restore Bosnia
By Jalane Lohkamp
IOCC-Banja Luka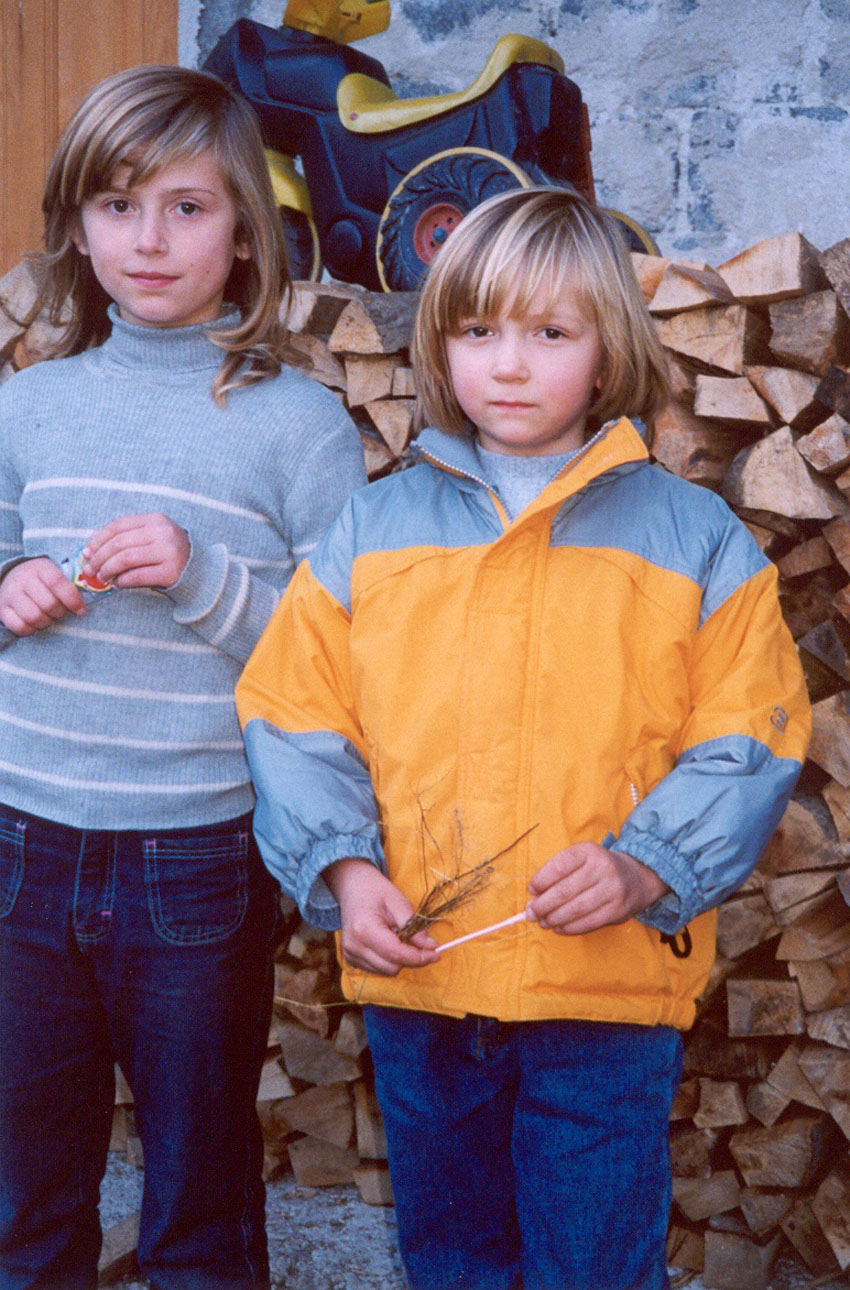 Banja Luka (Feb. 5, 2002) – Over the centuries, the Japra Valley in Bosnia-Herzegovina has been home to many successful Bosnian farmers and their agricultural pursuits. But all that was disrupted by the Bosnian war of 1992-1995.
Now, 10 years after the war started, International Orthodox Christian Charities (IOCC) is helping to restore the productivity, and the multi-ethnic ties, of Bosnian communities wounded by war.
An agriculture cooperative in the village of Donji Agici, run successfully by a villager for 50 years, was one of the casualties of the war. After the war and the man's death, the villagers asked his son, Milovan, to return home to help them mend their lives. Milovan left Belgrade, Yugoslavia, where he had been working as a journalist for 20 years, and returned home to continue his father's work.
Arriving in Donji Agici, Milovan found the cooperative in ruins and the villagers' livestock and farming equipment destroyed. He first turned to his neighbors for help. Milovan began to rebuild the cooperative and attract members who were interested in pursuing agriculture once again. In 2000, at the first assembly of the re-born Agrojapra Cooperative, 46 members elected Milovan as director, as well as voting in new bylaws and supervisory boards. Milovan wasted no time in seeking the help of IOCC, which has an office in nearby Banja Luka. In 2001, under a program funded by the U.S. Department of Agriculture, he received a tractor and six attachments, which enabled his members to plant and harvest their crops more efficiently.
"Traditionally, corn is grown here – about 50 percent (of the crops) before the war – and then wheat and barley," Milovan said. "There are also ideal conditions in the valley for organic foods to be developed. We have so much potential, especially with the great support given by IOCC." Milovan also built a store where members could buy small farm equipment on credit and arranged for an agronomist to be available to advise the farmers.
Through his work and the help of IOCC, Agrojapra has grown to include 111 members and 22 villages. In fall 2001, IOCC distributed wheat seeds and fertilizer to many of the cooperative members, who were struggling to meet their minimum requirements for food.
The cooperative is one of many agricultural initiatives being supported by IOCC in Bosnia-Herzegovina.
IOCC also arranged for the donation of a van to begin milk collection among the villages, an activity which, like the cooperative, had been dormant for 11 years. "The region was known for its milk production, but that also died during the war," Milovan said. "There was no other way for the farmers to sell their excess produce until we got this vehicle."
The white van has become a symbol of the continuum of assistance that IOCC provides to people in need: In the1990s, the vehicle was used by IOCC for emergency food distribution in Bosnia-Herzegovina, Serbia and Kosovo; now, people who were once victimized by war are using it to meet their own food needs and those of the surrounding community.
On the first day of the collection, Milovan received a total of 100 gallons of milk from members of the cooperative. A month later, he was collecting 264 gallons a day and sending the milk to a nearby factory. "It's a really good start after 11 years!" he said.
Milovan and Agrojapra still face problems with the economy in Bosnia, and farmers, as yet, have no incentive to plant extra crops, due to an unstable market. "The economic situation is at a very low level," he said. "Our farmers need humanitarian assistance."
However, IOCC and Milovan have seen to it that Agrojapra will be there to lead the way when Bosnia's economy is stronger. By providing a stable food source, cooperative members also are contributing to the stability of the region, thus making it more possible for refugees to return.
In the meantime, Milovan is overseeing an even more important aspect of the work in Bosnia: cooperation between Bosnian Serb and Muslim farmers. "The cooperative works on peace in real tangible ways," he said, "as Bosnian Serbs and Muslims work together in our various projects. They organize the members, run the store, use the tractor attachments and deliver IOCC seed and fertilizer together because it all belongs to us as a group of farmers in Japra Valley."
The two groups that, only a few years ago, were separated by war now gather together to rebuild the agriculture cooperative and a community that will house them both peaceably for the future.
###
Note: Jalane Lohkamp of Culpeper, Va., was an IOCC Honors Intern in Bosnia and Herzegovina in the fourth quarter of 2001. She is a pre-med student at the University of Notre Dame. IOCC offers internships to college-age students in the areas of program management, communications and administration. In 2001, the internship program was made possible by a grant from the Virginia H. Farah Foundation, Wichita, Kan.