A Year after the Earthquake, Haitians Remain Vulnerable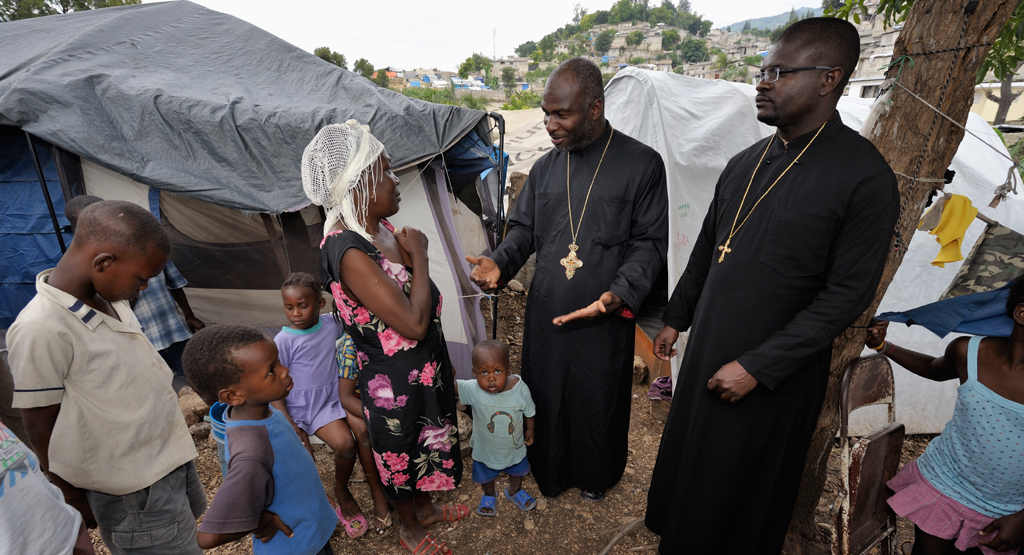 Baltimore, MD (January 4, 2011) – A year after a 7.0 earthquake devastated the lives of millions of Haitians reminders of the disaster – and the continued need – are everywhere.
"Beyond the immediate needs that emerged following the disaster, the earthquake has exposed the suffering of the Haitian people," observed Constantine M. Triantafilou, IOCC executive director. "Much remains to be done to address the long-term need for permanent housing, clean water and sanitation, and other basic necessities that will help to restore justice, dignity and peace for the people of Haiti."
International Orthodox Christian Charities (IOCC) has provided $4 million in direct assistance to the people of Haiti since January 12, 2010. Yet, the level of devastation that required one of the largest relief operations in history has been complicated by a fragile infrastructure, limited government capacity and soaring poverty levels.
"The earthquake was the first of three major disaster that threatened Haitians this past year," said Mark Ohanian, IOCC director of programs. "The frequent disasters and threats to public health call attention to the vulnerability of the Haitian people, the magnitude of the work ahead and the continuing need for assistance."
IOCC has been focusing its efforts on delivering basic food and hygiene items, providing assistance to schools, addressing health and hygiene needs and mitigating the long-term effects of natural disasters.
"We are working on rebuilding schools that not only serve as centers for education, but are built to withstand hurricanes and other natural disasters and will serve as disaster shelters," explained Ohanian.
Other projects by IOCC include reforestation programs that will help to prevent mudslides. Construction of sustainable sanitation facilities that will contain waste and prevent the contamination of water supplies and prevent health threats like cholera are also underway.
IOCC, founded in 1992 as the official humanitarian aid agency of the Standing Conference of Canonical Orthodox Bishops in the Americas (SCOBA), has implemented programs in more than 35 countries around the world. IOCC is a member of the ACT Alliance, a global coalition of churches and agencies engaged in development, humanitarian assistance and advocacy.
# # #
You can help the victims of disasters around the world, like those in Haiti, by making a financial gift to the IOCC International Emergency Response Fund, which will provide immediate relief as well as long-term support through the provision of emergency aid, recovery assistance and other support to help those in need. To make a gift, please visit www.iocc.org, call toll free at 1-877-803-IOCC (4622), or mail a check or money order payable to IOCC, P.O. Box 17398, Baltimore, Md. 21297-0429.