Archbishop Demetrios Blesses IOCC Cyclists, Race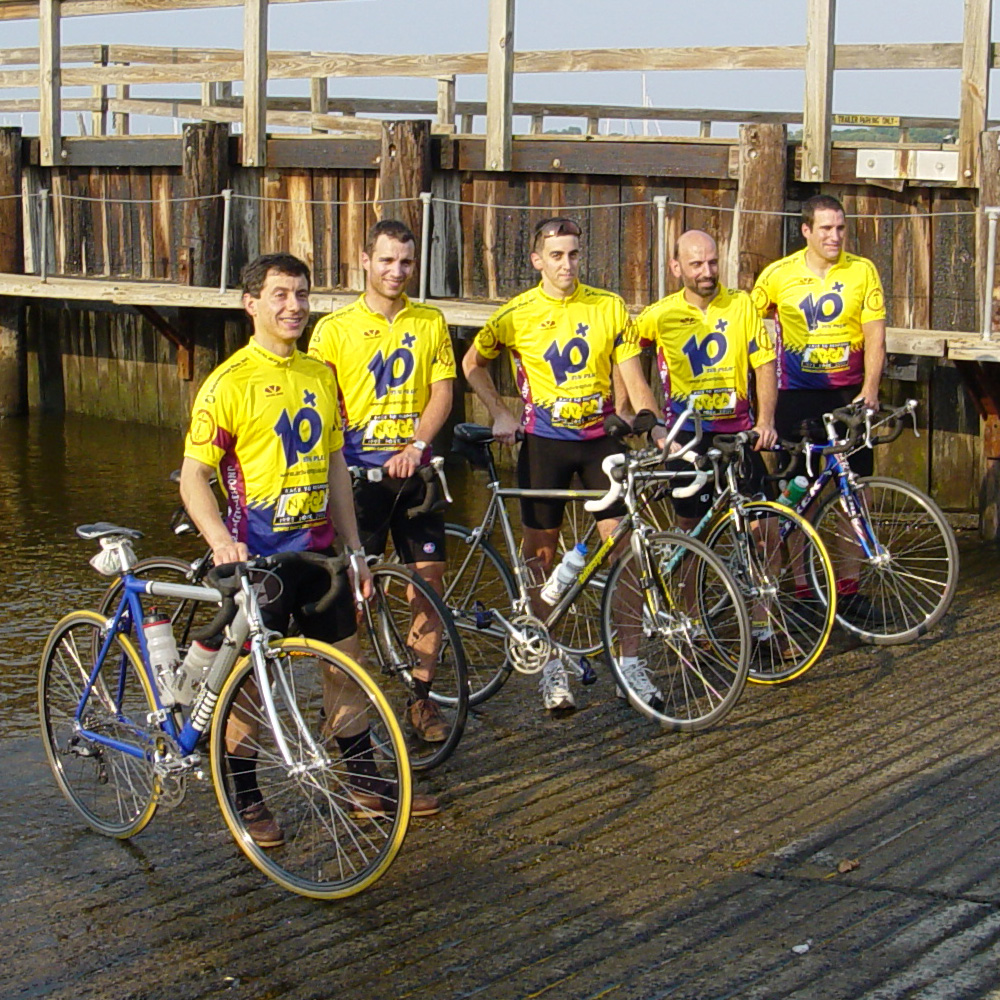 Baltimore, MD (April 19, 2002) — Baltimore (IOCC) – Calling the "Race to Respond" a journey for the glory of God, His Eminence Archbishop Demetrios of the Greek Orthodox Archdiocese blessed on Thursday the five cyclists who will make the cross-country ride for International Orthodox Christian Charities (IOCC) this summer.
The Race to Respond is a coast-to-coast cycling tour that will take place in August to raise awareness and funds for IOCC's humanitarian mission.
Archbishop Demetrios gave his blessing to the riders during a special vespers service held Thursday at Baltimore's Greek Orthodox Cathedral of the Annunciation to honor IOCC's 10th anniversary. He prayed that God would "bless the good intent and work" of the cyclists: Jim Angelus, Constantine "Dino" Davlantis, Konstantin Kanelis, Alex Mazarakos and Michael Tsakalos.
Archbishop Demetrios acknowledged the race effort, announced the names of all the cyclists and called the two riders present, Angelus and Tsakalos, to the altar for a prayer.
Along with his archepiscopal blessing, His Eminence gave each rider a sterling silver cross to accompany them on their mission. The cyclists also were recognized at the program that followed at the Annunciation Orthodox Center.
During the program, two anonymous donors said they would support the Race to Respond at 50 cents a mile. The ride, which runs from Aug. 3-27, will cover 3,500 miles from New York to California.
People also can support the race by forming virtual "e-teams" at www.racetorespond.org. Through e-teams, participants can help the race team reach its goals of building awareness for IOCC and raising money in support of its mission. Participants can combine their efforts via the Internet, set their own fund-raising goals and invite others to join.
###