Bosnia's Flood Survivors Face
Slow and Difficult Recovery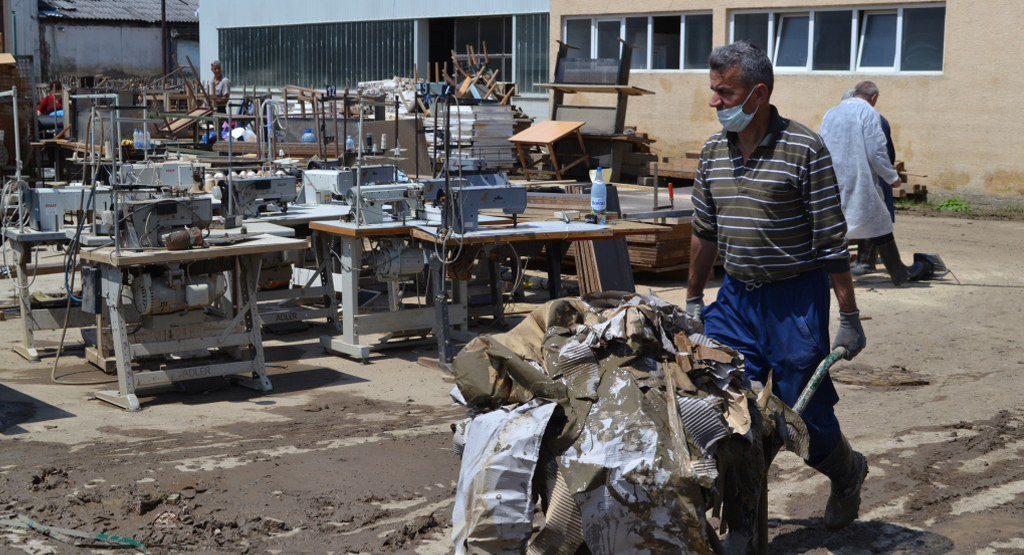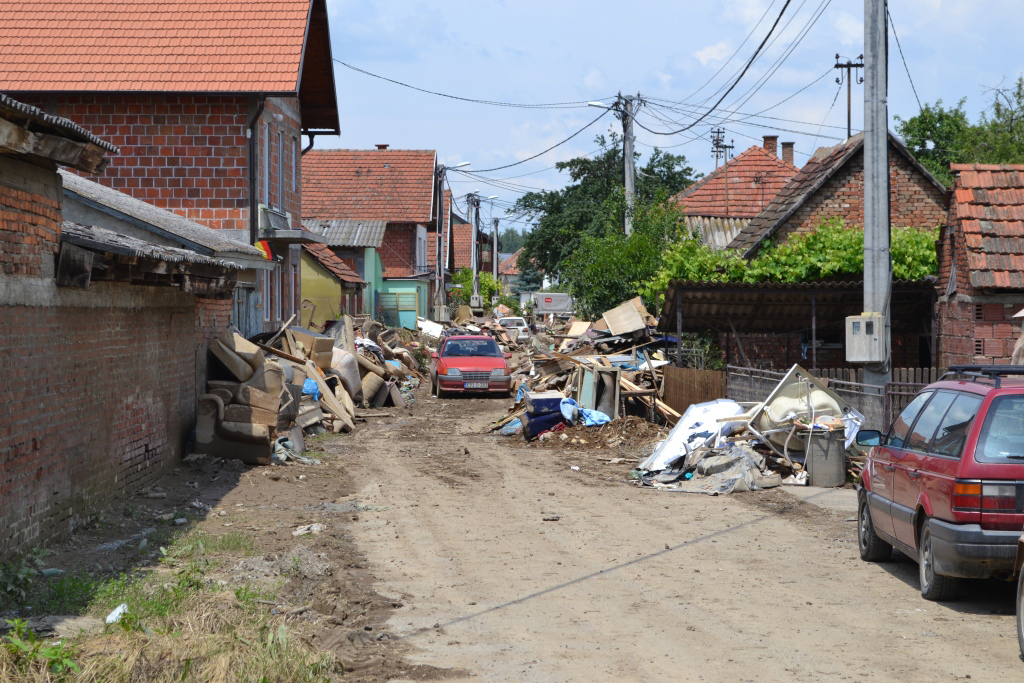 Baltimore, MD (June 11, 2014) — When floodwaters from record breaking rainfall surged beyond the banks of the Bosna River last month, Šamac and six villages surrounding the Bosnian town were completely engulfed by the rising water. More than 4,500 homes, along with area farms and businesses were submerged in more than five feet of water for more than a week. The floods claimed three lives and thousands of farm animals. Fertile farm soil in this predominantly agricultural region was washed away, home furnishings damaged beyond repair, and irreplaceable family mementos destroyed.
Residents returning to Šamac face the slow and costly process of recovering their lives. Families, friends and neighbors work hard each day to clean and repair their homes, but are unable to move back into waterlogged homes with no beds, no furniture, no plates or kitchen utensils. Each night, a ghostly quiet settles over Šamac as many of the residents leave their stripped homes to stay with host families or relatives in nearby towns.
International Orthodox Christian Charities (IOCC) is responding to the struggles of flood survivors with assistance to help get families back to their homes and their livelihoods. In cooperation with the Tuzla – Zvornik Diocese of the Serbian Orthodox Church, local community leaders, the Red Cross and other relief partners, IOCC is providing the most vulnerable flood survivors with assistance to replace basic furniture, household items, tools and construction materials for home repairs, animal feed for livestock, and seeds for replanting crops washed away by floodwater.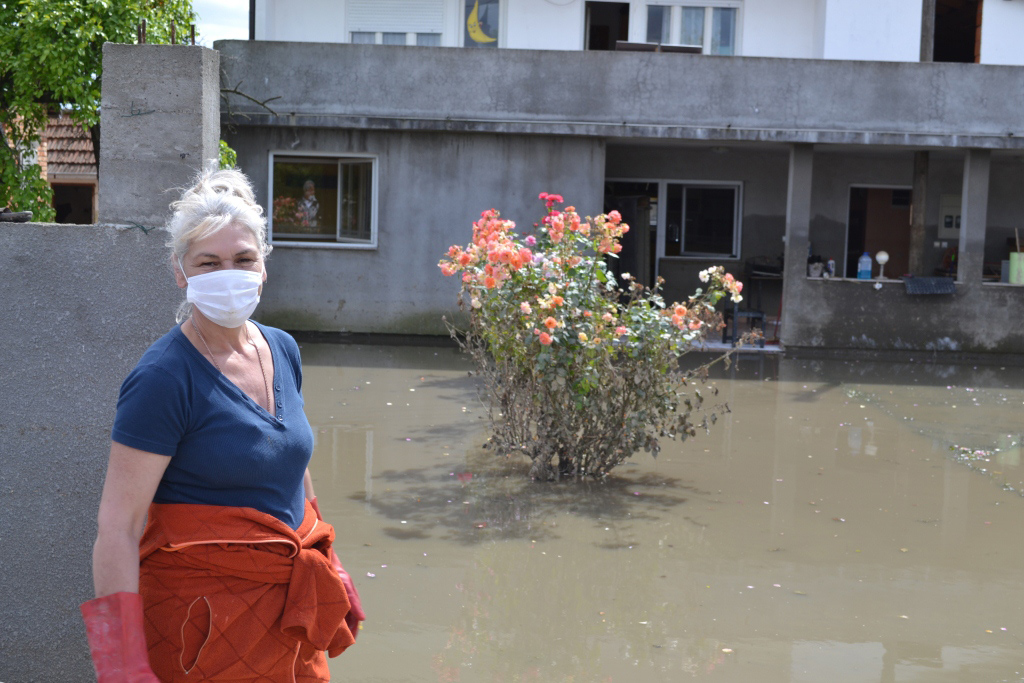 Area businesses were also badly damaged, including employers and contributors to the local economy. Marjan, a furniture builder and one of the area's largest employers, had just started hiring new workers to meet the factory's growing output. Then the flood came. Marjan's employees have rallied to help clean up the factory so they can start producing furniture as soon as possible. IOCC is assisting the residents of Šamac and business people like Marjan by purchasing tools, essential supplies and household goods from local companies. The demand for the sofas, chairs and tables that Marjan's company builds will aid their neighbors and the community in its recovery by preserving jobs and helping the local economy.
From its office in Serbia, IOCC is assisting the Archdiocese of Belgrade and Karlovac with the daily delivery of hot meals from their soup kitchen to 1,500 families displaced or impacted by the floods. IOCC is also working with the Serbian Orthodox Patriarchate, Red Cross of Serbia and Philanthropy, the humanitarian arm of the Serbian Orthodox Church, to provide technical support for relief efforts.
IOCC, an ACT Alliance member, has served in the Balkans since 1992 when it opened its Belgrade office at the invitation of the Serbian Orthodox Church to respond to the humanitarian crises created by the break-up of the former Yugoslavia. Two decades later, IOCC remains a humanitarian presence in the region with projects focusing on long-term, self-sustaining activities to meet the diverse and changing needs of the society.
HOW YOU CAN HELP
You can help families recover from historic flooding in Serbia and Bosnia by making a financial gift to the Balkans Flood Relief Fund which will provide immediate relief, as well as long-term support through the provision of emergency aid, recovery assistance and other support to help those in need. To make a gift, please visit www.iocc.org/Balkans or call toll-free at 1-877-803-IOCC (4622), or mail a check or money order payable to IOCC, P.O. Box 17398, Baltimore, MD 21297.
###
IOCC is the official humanitarian aid agency of the Assembly of Canonical Orthodox Bishops of the United States of America. Since its inception in 1992, IOCC has delivered $488 million in relief and development programs to families and communities in more than 50 countries. IOCC is a member of the ACT Alliance, a global coalition of more than 140 churches and agencies engaged in development, humanitarian assistance and advocacy, and a member of InterAction, the largest alliance of U.S.–based secular and faith-based organizations working to improve the lives of the world's most poor and vulnerable populations.