Frightened and Fatigued After Grueling Journey, Displaced Syrians in As-Suwayda, Syria Receive IOCC Aid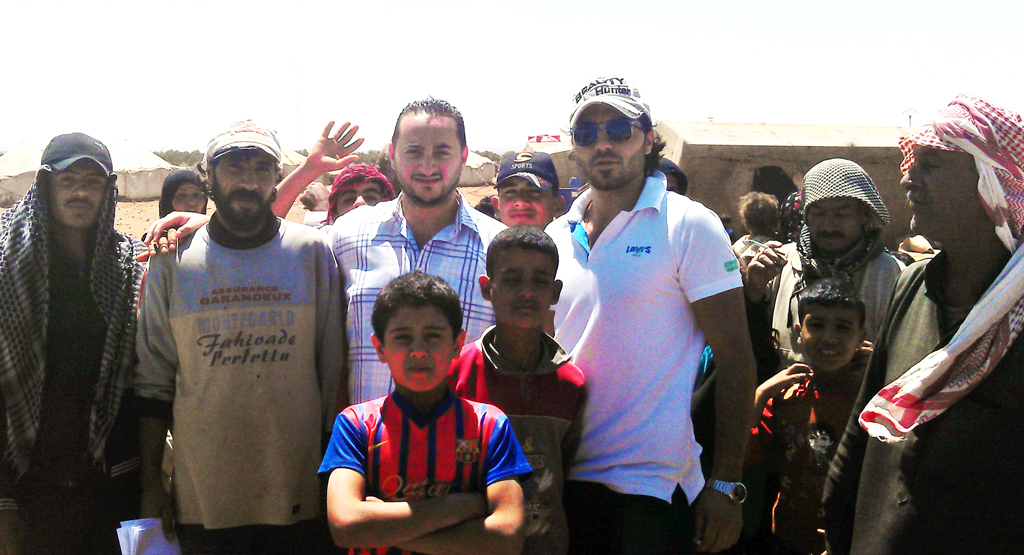 Baltimore, MD (August 27, 2013) — They lived peacefully in the Syrian countryside near the city of Al-Hasakeh, until violent fighting last year spilled over into the camp that was home to more than 65 Bedouin families. Tents were destroyed and children and elderly injured. The nomadic tribe escaped with what they could carry and began a grueling, eight-month, 400-mile trek crossing the barren Syrian desert on foot. They finally found refuge along Syria's southern borders in As-Suwayda, a small rural town that serves as one of many sites where International Orthodox Christian Charities (IOCC) is assisting families displaced by the civil war with essential aid such as tents, mattresses, blankets and hygiene items.
IOCC, in cooperation with the Greek Orthodox Patriarchate of Antioch and All the East (GOPA), has an established humanitarian presence to provide swift response to the urgent needs of Syrian families fleeing violence in their towns and villages. As fighting continues to spread to once peaceful cities across Syria, IOCC/GOPA is responding with assistance to families still living in conflict areas as well as distribution efforts to towns where displaced families are seeking refuge.
As-Suwayda has become a refuge for more than 25,000 displaced Syrians that fled fighting near their homes in Da'raa and the suburbs of Damascus. IOCC staff anticipate receiving more families as they seek the relative safety of As-Suwayda and the need for additional aid to refugees in the coming weeks. IOCC/GOPA is providing assistance to the families with the distribution of bedding, mattresses, cooking stoves, infant and hygiene kits.
###