Divac Extends Challenge Grant to IOCC for Kosovo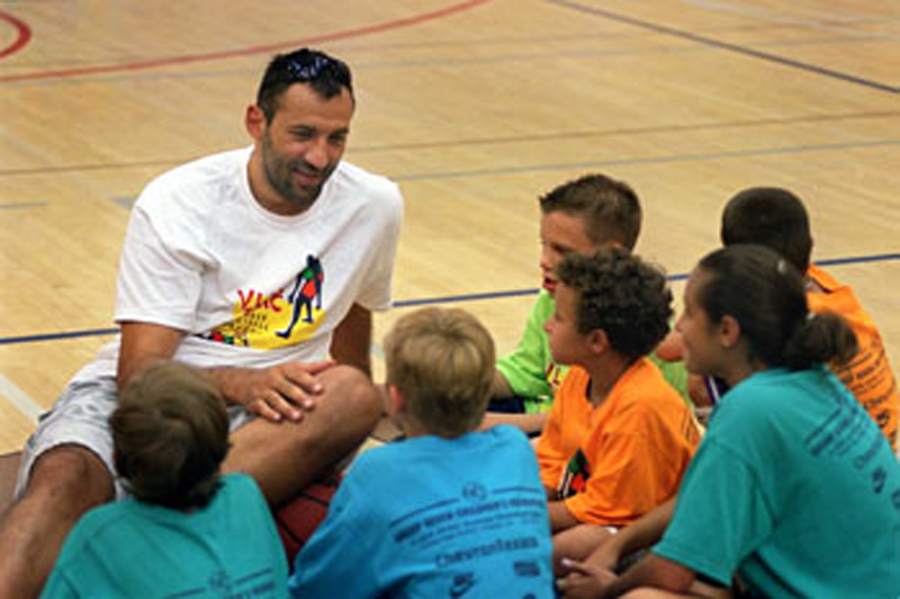 Baltimore, MD (December 7, 2004) — A new partnership between Vlade Divac, star center for the NBA's Los Angeles Lakers, and International Orthodox Christians Charities (IOCC) will expand the humanitarian assistance going to the suffering people of Kosovo.
Divac, a native of the former Yugoslavia, is offering to match private donations to IOCC's Kosovo project of up to $50,000. A leader on and off the basketball court, Divac and his Group 7 Children's Foundation have helped IOCC provide half a million dollars in humanitarian assistance in his homeland since 1997.
"Vlade has consistently been voted one of the NBA's good guys," said IOCC Executive Director Constantine M. Triantafilou. "He has earned that reputation through, among other things, his longtime collaboration with IOCC to bring hope and opportunity to the children of the former Yugoslavia."
As part of its program in the former Yugoslavia, IOCC continues to respond to the urgent needs of people in the troubled Serbian province of Kosovo with short-term and long-term assistance.
Renewed violence in the spring of 2004 and a precarious security situation have resulted in uncertainty, suffering and displacement for thousands of people in Kosovo.
From its office in Belgrade, IOCC brought humanitarian relief to more than 1,000 people, including children, who sought refuge in Gracanica, Kosovo Polje, Lipljan and other areas immediately after the March 2004 outbreak of violence.
In addition to helping those recently displaced, IOCC has been providing assistance to thousands of people who fled Kosovo for other parts of Serbia after the 1999 NATO bombing campaign.
Through an extensive network of local partners, IOCC provides legal assistance, counseling, vocational training and up-to-date information to people (Serbs, Roma Gypsies and other minorities) who have not yet returned to their pre-1999 homes in Kosovo.
In addition, IOCC grants to the historic High Decani and Holy Archangels monasteries, both in Kosovo, will enable them to have heat for the 2004-2005 winter and meet the needs of nearby residents. During past conflicts in Kosovo, monasteries have assisted their surrounding communities — Serbian and Albanian — and sheltered the victims of violence.
Since 1997, IOCC and Divac have worked together to bring humanitarian and self-help programs to the people of the former Yugoslavia. Early in 2004, Divac and IOCC began a partnership to connect students in Serbia-Montenegro with students in Bosnia-Herzegovina through the Internet.
The joint "Connecting Kids" project uses information technology as a tool to strengthen education in Serbian and Bosnian schools and to foster dialogue between students in Serbia and students in Bosnia.
###