Divac to Receive IOCC Award for Humanitarian Efforts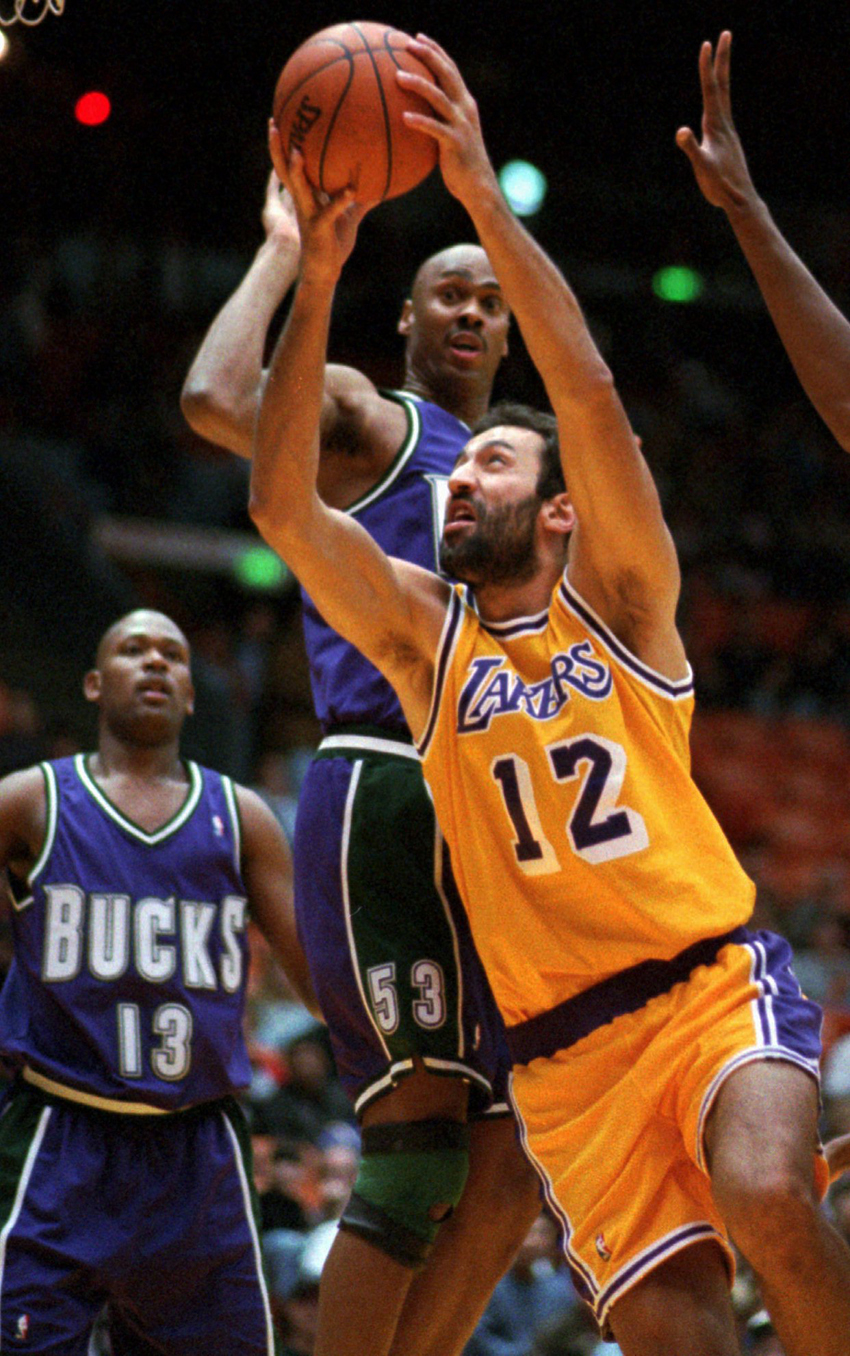 Baltimore, MD (December 1, 2004) — Vlade Divac, star center for the NBA's Los Angeles Lakers and native of the former Yugoslavia, will receive the Good Samaritan Award from International Orthodox Christians Charities (IOCC) at 6 p.m. Sunday, Dec. 5, for his years of distinguished service in support of IOCC's humanitarian mission.
A leader on and off the basketball court, Divac has helped IOCC, the humanitarian aid agency of Orthodox Christians, provide half a million dollars in humanitarian assistance in his homeland since 1997.
Divac will receive the Good Samaritan Award at an IOCC fund-raising banquet at St. Steven's Serbian Orthodox Cathedral, 1621 W. Garvey Ave., Alhambra, Calif. Among those present will be His Grace Bishop Longin of the Serbian Orthodox Church, Diocese of Western America; Fr. Nicholas Ceko, dean of the cathedral; IOCC co-founder Charles Ajalat; and IOCC Board member Elizabeth Oldknow Skouras Huttingter.
"Vlade has consistently been voted one of the NBA's good guys," said IOCC Executive Director Constantine M. Triantafilou. "He has earned that reputation through, among other things, his longtime collaboration with IOCC to bring hope and opportunity to the children of the former Yugoslavia."
In partnership with the Vlade Divac Group 7 Children's Foundation, IOCC has given clothing sets to 3,350 children living in refugee shelters in Serbia; distributed school-supply kits and winter shoes to children in Montenegro; and delivered food parcels to 3,210 refugee families in Serbia.
In 2004, Divac partnered with IOCC to bring students in Serbia-Montenegro and Bosnia-Herzegovina together through the Internet.
Initiated by Group 7 and IOCC, the "Connecting Kids" project uses information technology as a tool to strengthen education in Serbian and Bosnian schools and to foster dialogue between students in Serbia and students in Bosnia.
"These days, technology is integral to a good education, and a good education is the key to a brighter future for students in my homeland," Divac said. "I'm excited about this project because it uses computers creatively – to increase learning, spark dialogue and spread tolerance."
Computer centers are being established in 17 rural and suburban schools – nine in Serbia and eight in Bosnia – to provide basic computer training and classroom support to 160 teachers and 800 students and to connect youth in Serbia and Bosnia through interactive, Web-based curricula.
"Connecting Kids" further extends the collaboration between IOCC and Group 7, founded by Divac and six other members of the Yugoslavian national basketball team to help children living in post-war Yugoslavia.
From 2001-2003, Divac supported IOCC's "Healthy Teeth-Beautiful Smiles" project. The dental hygiene education and awareness campaign reached more than 24,000 elementary school children in Serbia's eight largest cities, providing them with dental kits and training, and encouraging them to make healthy lifestyle choices.
The project also provided data on the dental health of children in Serbia that has been used to study and target dental health services. This effort continues today through the country's Ministry of Health.
###