Exhausted Sudanese Refugees
Struggle for Survival in New Land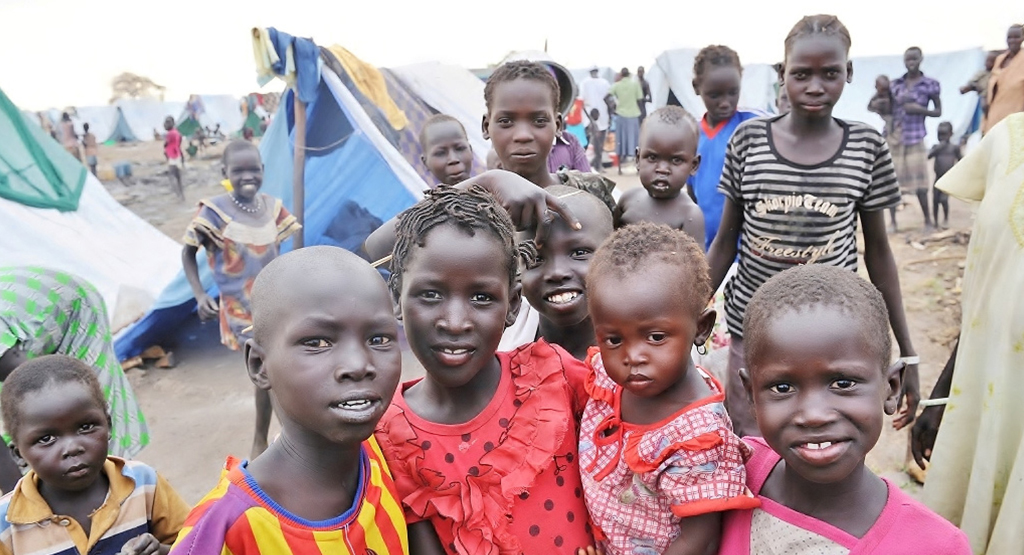 Baltimore, MD (March 9, 2015) — Thousands of South Sudanese families who fled the violence and bloodshed from their country's civil war now face new hardships as refugees in Ethiopia. More than 196,000 refugees, of which nearly two-thirds are children, have endured months of living out in open fields with little shelter from the searing sun, torrential rains, and floods that washed away the few possessions they managed to cling to in flight. Stagnant water and poor sanitation created a breeding ground for cholera and other infectious diseases, and threaten the health of children already weakened by a lack of food and harsh living conditions.
IOCC, in cooperation with the Ethiopian Orthodox Church Development and Inter Church Aid Commission (EOC-DICAC), is responding with efforts to stem the spread of disease. Newly constructed communal latrines provide privacy and sanitary facilities for 720 families from both the refugee camp and the host communities in Leitchuor, and 300 more refugee families will soon have access to similar facilities under construction in Kule camp. The distribution of soap, water storage cans and new blankets bring an added measure of comfort to 4,000 families with malnourished children and people living with HIV/AIDS at Tierkidi camp in Ethiopia's Gambela region.
IOCC, an ACT Alliance member, is also addressing the need to ease the emotional trauma facing the vulnerable refugees. Crisis counseling for 1,000 refugee children, women, and elderly helps each uprooted person develop the skills needed to cope with the daily stress of refugee life and the uncertainty of what their future holds.
HOW YOU CAN HELP
You can help the victims of poverty and conflicts around the world by making a financial gift to the IOCC International Emergency Response Fund which will provide immediate relief, as well as long-term support through the provision of emergency aid, recovery assistance and other support to help those in need. To make a gift, please visit iocc.org or call toll-free at 1-877-803-IOCC (4622), or mail a check or money order payable to IOCC, P.O. Box 17398, Baltimore, MD 21297.
###
IOCC is the official humanitarian aid agency of the Assembly of Canonical Orthodox Bishops of the United States of America. Since its inception in 1992, IOCC has delivered $534 million in relief and development programs to families and communities in more than 50 countries. IOCC is a member of the ACT Alliance, a global coalition of more than 140 churches and agencies engaged in development, humanitarian assistance and advocacy, and a member of InterAction, the largest alliance of U.S.–based secular and faith-based organizations working to improve the lives of the world's most poor and vulnerable populations.