General Secretary of the Act Alliance Visits IOCC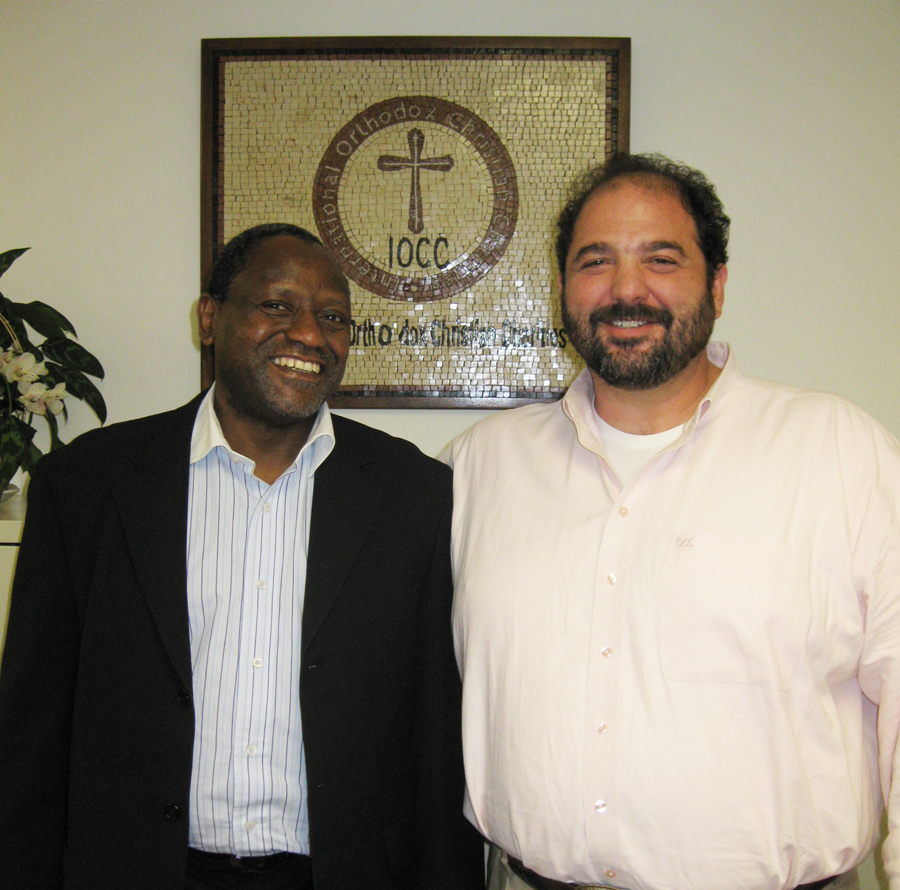 Baltimore, MD (April 9, 2010) — John Nduna, the General Secretary of the ACT Alliance, was received by International Orthodox Christian Charities (IOCC) Executive Director Constantine Triantafilou at the IOCC headquarters in Baltimore, Md. on April 8. IOCC joined the new ACT Alliance, one of the world's largest humanitarian bodies, which officially launched on March 24.
"I express my great satisfaction with IOCC's commitment to the new ACT Alliance and the fruitful discussions we have with IOCC that strengthen the cooperation between IOCC and the Alliance," said Nduna during the visit. "As an Orthodox member of the Alliance, IOCC's contributions and participation is crucial. The participation and input of IOCC's Executive Director in ACT's finance committee has been crucial as it looked into financial accountability and fiscal responsibility of the ACT secretariat."
Nduna recently returned from Haiti where IOCC and other partners in the ACT Alliance are providing assistance to the survivors of the January 12 earthquake.
With more than 100 members globally, the ACT Alliance works in 125 countries with a combined operating budget of approximately $1.5 billion.
###