"Gift of the Heart" Kits Aid Survivors of Earthquakes, Hurricanes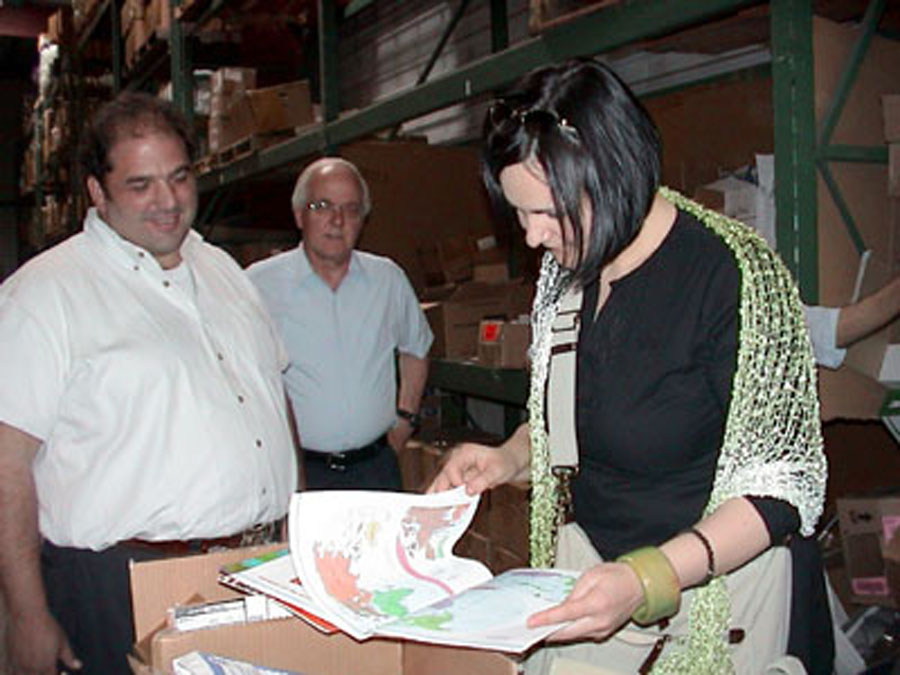 Baltimore, MD (June 2, 2006) — The recent earthquake in Indonesia and the beginning of the Atlantic hurricane season serve as powerful reminders of the ongoing need for disaster preparedness and donated "Gift of the Heart" kits.
"The availability of essential supplies following a disaster can be a lifeline for survivors," said IOCC executive director Constantine M. Triantafilou. "The 'Gift of the Heart' kits contributed by Orthodox Christians have made a vital contribution to the well being of tens of thousands of people around the world."
Orthodox Christians contributed an unprecedented number of health and school kits last year. The need for more kits remains following the spate of disasters in 2005 when people in so many parts of the world required assistance.
Triantafilou urged that Orthodox Christians continue their generous contribution of kits to remain prepared for future disasters.
The "Gift of the Heart" kits are part of IOCC's larger Gifts in Kind program that provides high quality donated commodities to communities in need around the world. Already this year, more than $10 million worth of donated material aid have been delivered by IOCC to nine of countries.
Medical supplies, medicines, books, health kits, school kits and other assistance has been provided to communities recovering from disasters and programs that address poverty, hunger and education.
IOCC and its partners have distributed health kits and school kits to survivors of the tsunami in South Asia, last year's devastating hurricanes along the US Gulf Coast and to remote villages in Pakistan destroyed by an earthquake last year.
The "Gift of the Heart" program is run by Church World Service, the relief, development, and refugee assistance ministry of 35 Protestant, Orthodox, and Anglican denominations in the United States. In 2005, IOCC distributed more than 94,000 of "Gift of the Heart" kits worth an estimated $1.4 million.
Founded in 1992, IOCC is the official humanitarian aid agency of the Standing Conference of Canonical Orthodox Bishops in the Americas (SCOBA). IOCC's relief and development programs bring urgent and sustainable assistance to people suffering from war, poverty, disease and natural disasters. Since its inception, the organization has provided more than $226 million in assistance to 30 countries around the world.
###