Greece's Children Bear the Brunt of a Country in Crisis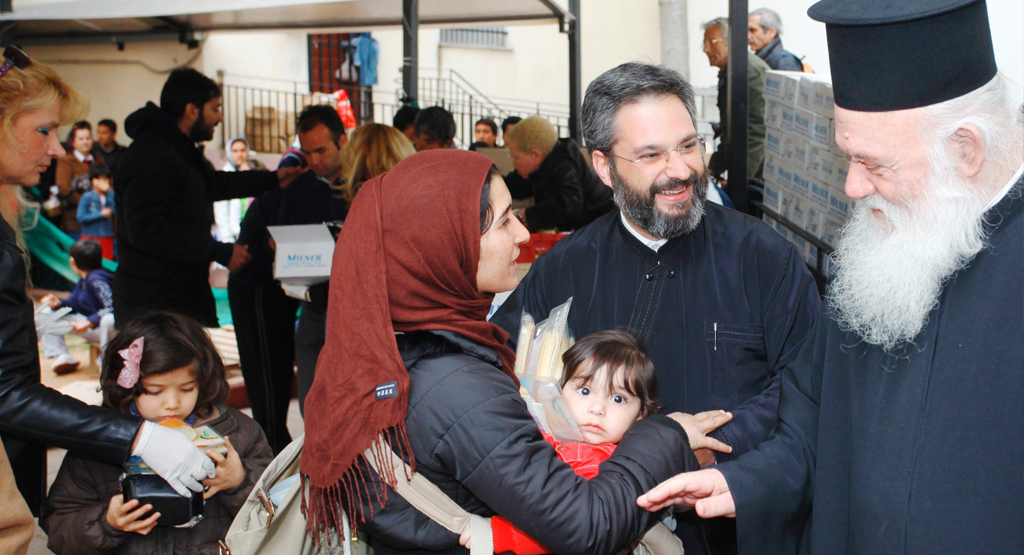 Baltimore, MD (January 7, 2012) — In a society where family is paramount, the current plight of Greek children is especially alarming. Tough government austerity measures and a struggling economy have given birth to the "new poor", a term used to describe the tens of thousands of middle-class Greeks, particularly parents struggling to feed their children and to keep a roof over their heads. The desperation of many parents has led to a dramatic increase in families asking local charities to take their children off their hands. In some cases, children are being abandoned on the doorsteps of these non-profits and left to fend for themselves.
While the international media spotlights the economic crisis unfolding in Greece, International Orthodox Christian Charities (IOCC) Executive Director, Constantine Triantafilou, witnessed firsthand the human toll unfolding right on the streets of Athens during his visit to Greece in December. Mothers and fathers who once had good jobs until their shops and businesses closed have become homeless and, with nowhere to turn to for help, are forced to find shelter for their families on the streets in the dead of winter. The haunting faces of gaunt children stare vacantly at nothing, too weak to complain about having gone days without regular meals.
Deprived of a home, food and proper hygiene, many of the malnourished and weakened children become vulnerable to diseases once considered gone from Greece. Dr. Nikitas Kanakis, president of Doctors of the World-Greece, says immunizing children against diseases such as tuberculosis and hepatitis becomes more difficult for parents without health insurance or money to pay for vaccines. "Many Greeks are now facing the threat of extreme poverty for the first time in their lives, yet we consider vaccination a fundamental right of these children."
Doctors of the World-Greece has been providing free healthcare in their Athens clinics since 1997, including a mobile unit to provide dental and medical care to vulnerable children who live in remote areas of Greece and have lower access to health services. IOCC is working with the group to assess the most immediate needs and provide support to the most vulnerable victims of a nation in crisis.
How You Can Help
You can help the victims of poverty around the world, like those in Greece, by making a financial gift to the IOCC International Emergency Response Fund, which will provide immediate relief as well as long-term support through the provision of emergency aid, recovery assistance and other support to help those in need. To make a gift, please visit www.iocc.org, call toll free at 1-877-803-IOCC (4622), or mail a check or money order payable to IOCC, P.O. Box 17398, Baltimore, Md. 21297-0429.
###
IOCC, founded in 1992 as the official humanitarian aid agency of the Standing Conference of Canonical Orthodox Bishops in the Americas (SCOBA), has implemented relief and development programs in more than 40 countries around the world.