Greek Orthodox Archdiocese Assists Families in Greece through Grant to IOCC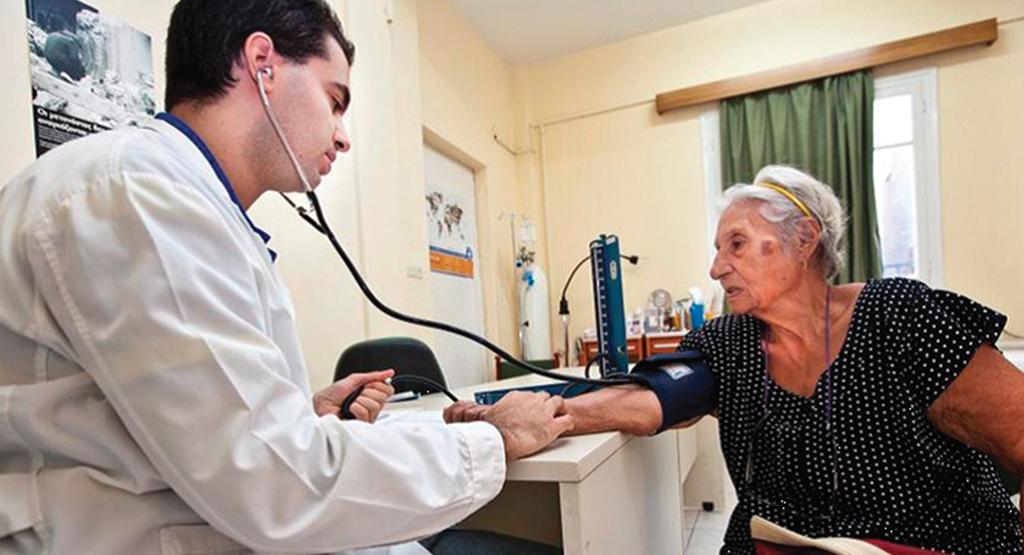 Baltimore, MD (November 8, 2012) — The Greek Orthodox Archdiocese of America announced today its support for efforts by International Orthodox Christian Charities (IOCC) to assist in providing emergency assistance for Greeks who are especially vulnerable as a result of the continuing debt crisis, austerity measures and a collapsing health system.
"Even as we reach out to assist to the best of our ability those who have been affected by Hurricane Sandy here in the United States, we remain mindful of the continued needs in Greece and elsewhere," said Archbishop Demetrios. "These funds which had been collected this past year for the relief effort in Greece represent a further expression of the love and concern of the faithful of the Greek Orthodox Archdiocese of America for the suffering of our brothers and sisters in that country."
The $150,000 grant to IOCC, the humanitarian relief and development organization of the Assembly of Canonical Orthodox Bishops of the United States of America, will be directed at efforts to assist the elderly, children and large families with basic necessities for living as the economic situation deteriorates and winter approaches. The support comes from funds collected by the Greek Orthodox Archdiocese Relief Fund for the People of Greece.
IOCC has been working to address the needs of Greek children, families and elderly who face the loss of critical social support as a result of the debt crisis and austerity measures. During the past year, IOCC has delivered more than $1.5 million dollars in medical assistance, food and nutritional supplements and other aid to Greece.
The Greek Orthodox Archdiocese previously led recovery efforts following the 2007 wildfires that claimed 84 lives and destroyed more than 667,000 acres of farmland, homes and forests in southern Greece. Working through IOCC, the Greek Orthodox Archdiocese provided $4 million in emergency assistance and supported efforts to help reestablish small family farms in the Peloponnese Peninsula.
HOW YOU CAN HELP
You can help the victims of poverty and conflicts around the world, like those in Greece, by making a financial gift to the International Emergency Response Fund, which will provide immediate relief as well as long-term support through the provision of emergency aid, recovery assistance and other support to help those in need.
To make a gift, please visit www.iocc.org, call toll free at 1-877-803-IOCC (4622), or mail a check or money order payable to IOCC, P.O. Box 17398, Baltimore, Md. 21297-0429.
###
IOCC is the official humanitarian aid agency of the Assembly of Canonical Orthodox Bishops of the United States of America. Since its inception in 1992, IOCC has delivered more than $400 million in relief and development programs to families and communities in 50 countries.