Health Crisis in Zimbabwe Spotlighted through $1.5 Million Gift of Critically Needed Medicines and Medical Equipment
IOCC expands its outreach to Africa through aid that will assist 30,000 individuals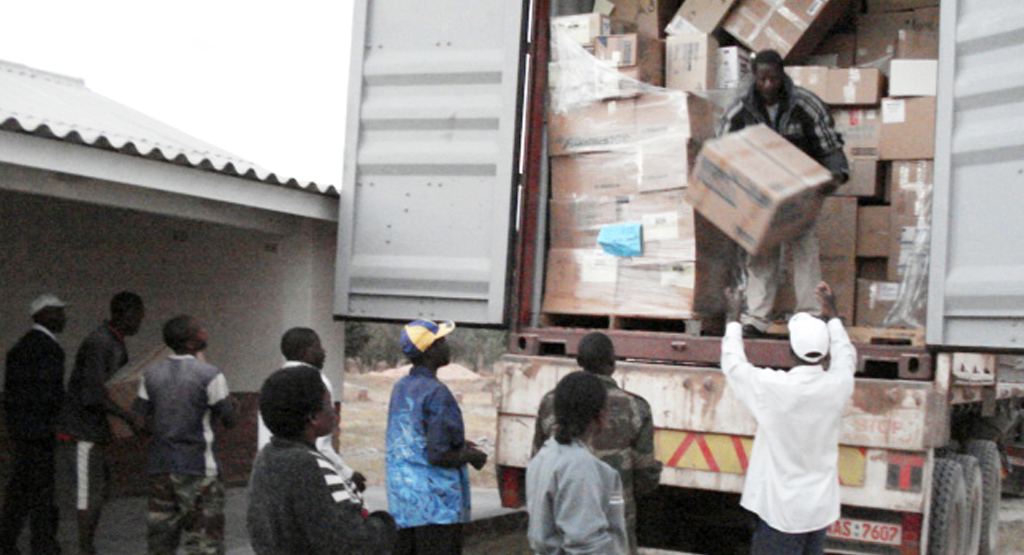 Baltimore, MD (July 11, 2006) — Skyrocketing inflation and deteriorating social conditions have made it impossible for hundreds of thousands of Zimbabweans to receive adequate medical care. International Orthodox Christian Charities' recent $1.5 million shipment of hospital supplies, medical equipment and critically-needed medicines will begin to address this critical need. The shipment to Zimbabwe also represents IOCC's expansion of its Gift in Kind outreach and activities in Africa.
The supplies, which will help an estimated 30,000 individuals, include hospital consumables, surgical instruments, lab supplies and broad spectrum antiobiotics used to treat AIDS and other infectious diseases. The supplies arrived on July 1 at the Luisa Guidotti Hospital in Motoko, and will be distributed to three other medical centers: St. Michael's Mission Hospital in Ngezi, the G. Spagnolli Health Centre for Health and Promotion of Women in Harare, and Nyamayaro Health Centre in Chinhoyi.
"There are very few well functioning hospitals in Zimbabwe," said IOCC Consultant, Frank Carlin. "Individuals travel as far as 180 kilometers to receive medical help at Luisa Guidotti," he said. Dr. Carlo Spagnolli, head surgeon and medical director of Luisa Guidotti, offered his thanks to IOCC: "Blessed be you and the friends of the Orthodox Church in [the] USA for all these precious cartons of medicines and [equipment]. Zimbabwe is among the poorest and most fragile of countries in Africa, and we are grateful for this help."
The acquisition of the supplies and their transport was made possible through a grant from Roberto Bazzoni Onlus, a non profit association based in Italy. Northwest Medical Teams International provided the supplies.
"This shipment represents IOCC's commitment to expanding our programs in Africa and to providing special assistance to rural populations," said IOCC Executive Director and CEO, Constantine M. Triantafilou. "Although this is our first project in Zimbabwe, we look forward to future collaborations with His Eminence Metropolitan George of Zimbabwe, who operates a medical clinic in his jurisdiction and is planning a hospital in the future."
IOCC was founded in 1992 as the official humanitarian aid agency of the Standing Conference of Canonical Orthodox Bishops in the Americas (SCOBA). Since then, it has implemented over $226 million in relief and development programs in 30 countries around the world.
###