Houla, Lebanon: How a Village Recovers
By Chrysanthe Loizos, IOCC Lebanon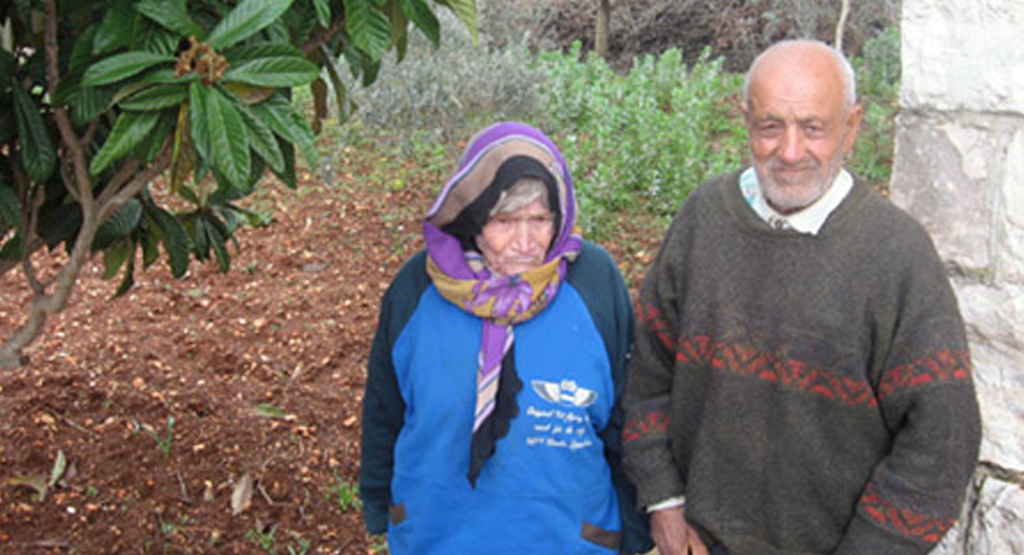 Baltimore, MD (June 26, 2007) — Residents who fled the southern Lebanese village of Houla came back after the August 2006 ceasefire to find that their livestock had been killed and that one of the village's main reservoirs was completely destroyed. In addition, the village's location along the Israeli border left it vulnerable to cluster bombs dropped in the war's final weeks. "No one would dare go into their fields for fear of unexploded ordnance," says Mr. Yaacoub, an official of the municipality. As a result, the tobacco that this region is known for went largely unharvested; only 10% of the village's crop was collected.
When asked how he prioritizes the village's current needs, Mr. Yaacoub doesn't need to contemplate the question: recovering the village's lost agricultural production is paramount. "We need small sustainable projects to help people work," he said.
International Orthodox Christian Charities (IOCC) agrees. "Of course during the war and directly afterwards, citizens had immediate needs for food and hygiene items," says IOCC Lebanon's Program Manager Linda Shaker Berbari. "But what people need now are the means to provide for themselves into the future."
IOCC has provided 108 families in Houla, and an additional 1,872 families in villages across southern Lebanon, with carob, almond and olive trees, vegetable seeds, and agricultural tools. The project, which is funded by the Office of U.S. Foreign Disaster Assistance (OFDA), specifically targets families who rely on farming for subsistence.
Fatmi is one such beneficiary. The eighty-five year old suffers from vascular dementia, which has left her unable to care for herself. Her husband, Hussein, explains, "I have been seven years without work, because I don't want to leave her. So I just work my land here."
The couple lives off of what they grow, and if they are in need of anything, they sell a portion of what is harvested. In addition to the agricultural materials, the couple also received a heater from IOCC, a four-month supply of diesel fuel to heat their home during the winter months, blankets and hygiene items.
IOCC is also assisting villagers to recover by restoring one of Houla's wells by installing a pump at the well's base and adding an electrical board. "It was a difficult and complex project partly because of the depth of the well – it's nearly 2,000 feet deep," explains IOCC Infrastructure Manager Abdul Raouf Alawieh. The South Lebanon Water Authority, which has authority for municipal water projects, is typically only willing to work on wells half that deep. The repaired well will now provide 40% of the village's water supply.
Through a grant by the Office of U.S. Foreign Disaster Assistance (OFDA), IOCC has provided continuous humanitarian assistance to more than 3,300 families in southern Lebanon since the July 2006 war. In its immediate aftermath, IOCC gave families hygiene parcels and blankets. In the months since, they have received a four month supply of diesel fuel to heat their homes during the winter. IOCC also repaired 23 schools and installed water systems in 30 villages. More than 90,000 women and children who have suffered from war-related trauma are also receiving psychosocial support. IOCC's relief work in southern Lebanon is also supported by Action by Churches Together (ACT) International.
###