IOCC Announces Matching Grant, Expands Economic Development Projects in Kosovo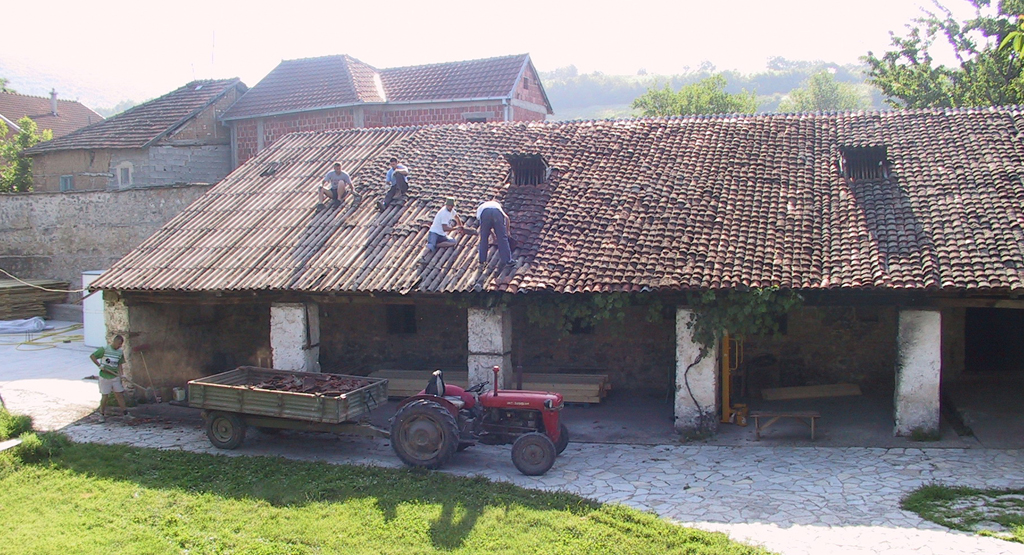 Belgrade, Serbia (June 26, 2008) — International Orthodox Christian Charities (IOCC) announces that The John G. Rangos Sr. Family Charitable Foundation will support IOCC's expansion of aid projects for Kosovo by creating a matching gift program. The Foundation will match every dollar contributed to IOCC Kosovo projects up to $50,000. The goal for IOCC's Kosovo response is half a million dollars and includes economic development projects for isolated rural communities in Kosovo and aid to some of the approximately 225,000 people who have been displaced from the region since 1999.
"We need to provide a sustainable response that enables families to secure economic prosperity and a future for their children," says Constantine Triantafilou, IOCC's executive director. "The important support of John G. Rangos, a founder of IOCC and past chairman of our board, will provide new opportunities to assist families in Kosovo and to avoid further displacement of people in the Balkans."
"This is an exceptional opportunity for people to have their contributions matched and make a lasting difference for families in Kosovo. We are thankful to Mr. Rangos for his leadership in extending this challenge grant," added Alex Machaskee, current IOCC board chairman.
Funds contributed to IOCC for Kosovo will go towards providing immediate assistance to families who are living in isolated minority enclaves. IOCC will also expand efforts to provide sustainable agricultural training and other projects that provide employment and foster inter-ethnic cooperation. IOCC's initiative will also provide assistance to schools and create educational and recreational programs. IOCC, which has provided assistance in Kosovo for the past 15 years, will continue to work with local community groups and the Serbian Orthodox Church, including the Visoki Decani Monastery.
"Regardless of what has happened around them, the Brotherhood of the Visoki Decani Monastery has demonstrated true compassion for their neighbors of all backgrounds and ethnicities," says Triantafilou. "We will continue to work closely with the Monastery and local partners in the region toward an inclusive civil society that will provide lasting solutions."
IOCC, founded in 1992 as the official humanitarian aid agency of the Standing Conference of Canonical Orthodox Bishops in the Americas (SCOBA), has implemented over $275 million in relief and development programs in 33 countries around the world.
To help in providing assistance to families in Kosovo and the Balkans, visit www.iocc.org, call IOCC toll free at 1-877-803-4622, or mail a check or money order payable to "IOCC" and write "Kosovo" in the memo line to: IOCC, P.O. Box 17398, Baltimore, Md. 21297-0429.
###