IOCC Announces Online Gift Catalog
Gifts show positive impact of support for IOCC's worldwide programming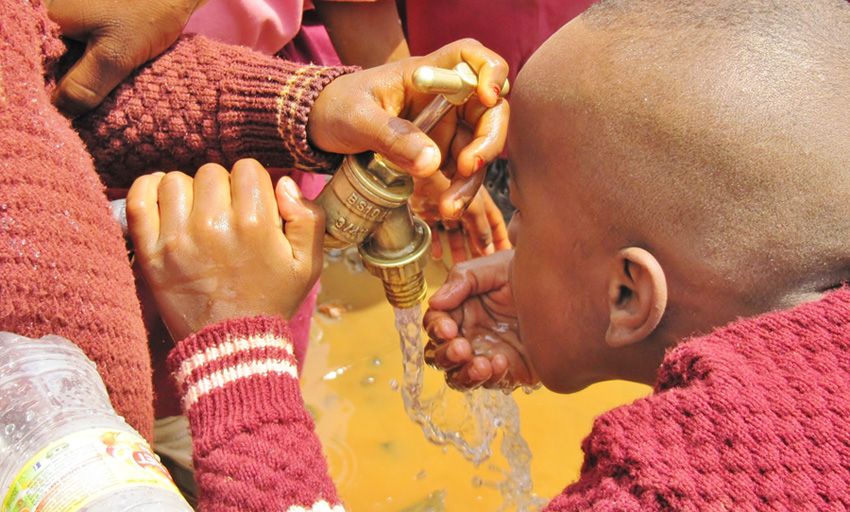 Baltimore, MD (December 20, 2017) – International Orthodox Christian Charities (IOCC) has released its 2017 online gift catalog, offering supporters a chance to honor loved ones with gifts that extend assistance to families and individuals in need around the world.
Titled Gifts of Love, the new catalog features examples of the positive impact gifts at various levels can make through IOCC's humanitarian programming. These representative gifts paint a tangible picture that connects both givers and recipients to the aid they make possible with a donation to IOCC.
The catalog can be found at ioccgifts.org and includes items as diverse as tech skills for young graduates, a greenhouse for subsistence farmers, clean water and hot meals for families, and support for teachers and Frontliners.
IOCC Director of Development and Communications Katrina Straker said, "We are so excited to offer this catalog to our faithful supporters. It's our hope that the examples here give you a glimpse into the vital assistance you continue to make possible—and a way to share IOCC with your loved ones, especially during the Nativity season."
# # #
IOCC, the humanitarian agency of the Assembly of Canonical Bishops of the United States of America, was created in 1992 in response to the collapse of the Soviet Union and to support innocent people affected by conflict in the former Yugoslavia. Today, the organization applies its expertise in humanitarian response to man-made and natural crises in Africa, Europe, the Middle East, and the United States. The organization has, since its founding, distributed aid worth over $661 million in more than 60 countries around the world and offers assistance based solely on need.