IOCC Assistance Expanding in Aftermath of Hurricanes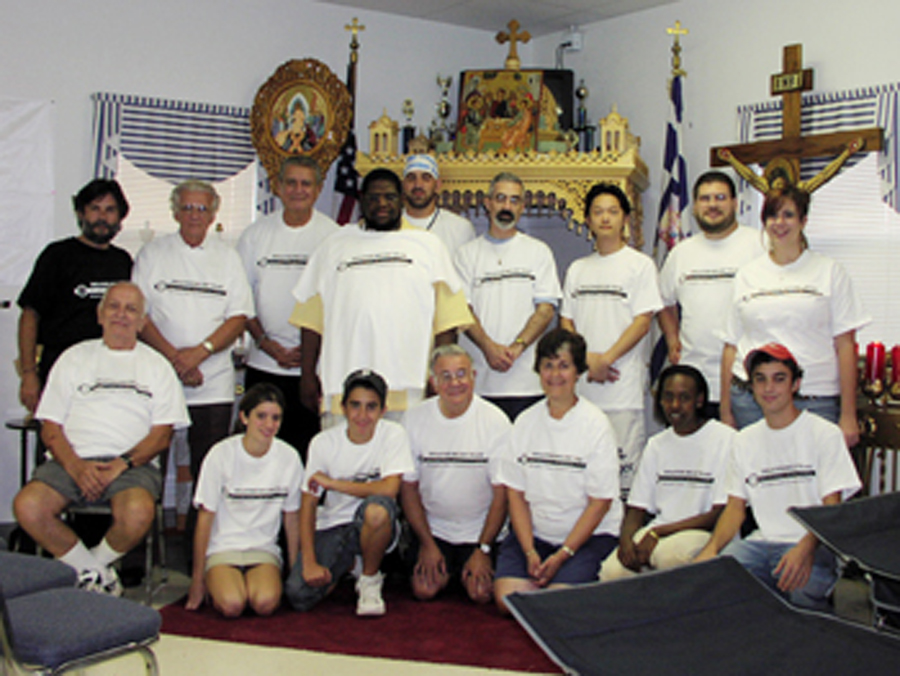 Baltimore, MD (September 10, 2004) — With Hurricane Frances compounding the damage of Hurricane Charley, and Hurricane Ivan looming, International Orthodox Christian Charities (IOCC) is continuing to help Floridians hardest hit by the storms.
"We are digging out literally this time," said Fr. George Savas, coordinator of IOCC's emergency response network in Florida. "The latest storm lasted three days, pounding the [east] coast at almost a stall."
Fr. Savas' parish, St. Demetrios Greek Orthodox Church in Daytona Beach, Fla., was one of countless buildings damaged by Hurricane Frances over the weekend. The storm led to major flooding, structural damage, power outages and infrastructure problems throughout central Florida.
IOCC, the humanitarian aid agency of Orthodox Christians, is working through its emergency response network, the Red Cross, Church World Service and other partners to bring relief to those hardest hit by the storms.
The aid work is focusing on all areas of Florida affected by the hurricanes, especially Port Charlotte and Daytona Beach, said Fr. David Kossey, national coordinator of IOCC's emergency response network.
IOCC volunteers organized by Fr. Savas, including seminarians from Holy Cross School of Theology, have been helping hurricane victims through emergency roof tarping, food distribution, shelter provision and cash assistance.
"Right now, the most critical need is housing. Many church families cannot re-enter or live in their homes, and we are trying to find substitute housing," Fr. Savas said.
"We set up a shelter at a fitness center for parishioners, mostly elderly and with special needs," he said. "We fed them and when the power went out, set up generators to keep the food and keep them comfortable."
On Wednesday, September 8, an IOCC shipment of relief supplies bound for Florida departed from Wilmington, N.C. Another IOCC relief coordinator, Fr. Joshua Anna, organized the shipment, which included tarps, gasoline and roofing supplies.
Donations for IOCC's Hurricane Disaster Response Fund may be sent to IOCC, "Hurricane Relief," P.O. Box 630225, Baltimore, MD 21263-0225. Donations may also be made online by clicking here or by calling toll-free 1-877-803-IOCC (4622).
IOCC's emergency response network, consisting of trained Orthodox priests and their U.S. parish communities, provides emergency services to people struggling to recover from natural or man-made disasters.
###