IOCC Assists Texas and Oklahoma Communities Ravaged by Torrential Rains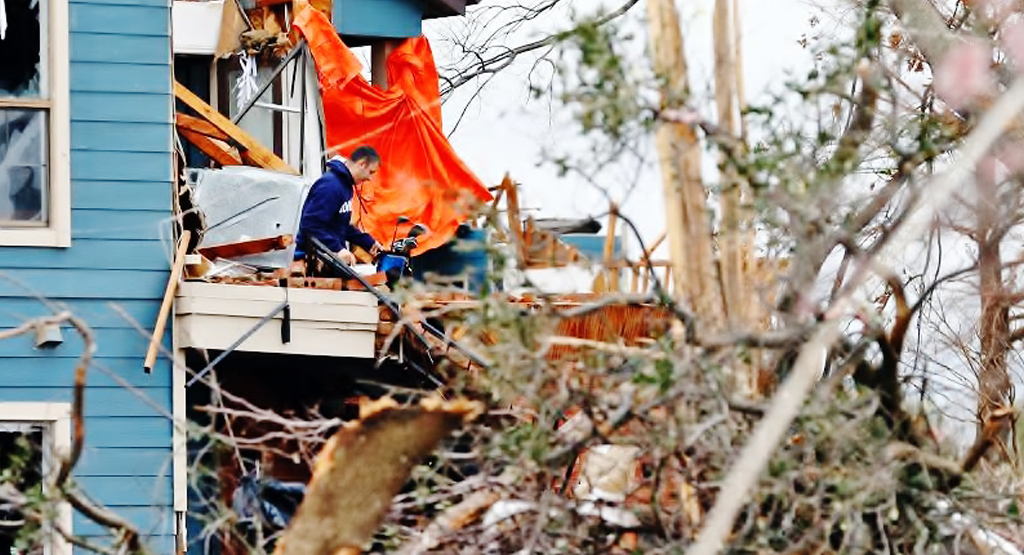 Baltimore, MD (May 27, 2015) — In the midst of continuing severe weather, increasing floodwaters, and a rising number of fatalities in Texas and Oklahoma, IOCC is working with Orthodox Frontliners and parishes as well as ecumenical partners to assess a coordinated response.
"Our thoughts and prayers are with those who have lost loved ones in these past few days as well as those who are still searching for missing loved ones," stated IOCC US Country Representative Daniel Christopulos. "We also pray for the safety of the courageous First Responders who willingly step into harm's way to save others in the midst of these devastating events."
HOW YOU CAN HELP
Help rebuild. IOCC is recruiting volunteers for one week of active service from June 15-20 or July 13-18 to help rebuild homes in Oklahoma damaged or destroyed by devastating storms like the ones they've just experienced. You do not need to be skilled – just energetic! Activities vary depending on location and construction schedules, but can include siding, roofing, framing, landscaping, painting and support. For more details or to register, please visit iocc.org/actionteams.
Assemble emergency kits. IOCC also anticipates the need for Emergency Clean-Up Buckets which are in low supply. For directions on how to assemble Emergency Clean-Up Buckets, please visit iocc.org/kits.
Make a donation. You can also help the victims of disasters in the United States, like the Oklahoma tornadoes, by making a financial gift to the United States Emergency Response Fund, which will provide immediate relief as well as long-term support through the provision of emergency aid, recovery assistance and other support to help those in need. To make a gift, please visit iocc.org, call toll free at 1-877-803-IOCC (4622), or mail a check or money order payable to IOCC, P.O. Box 17398, Baltimore, Md. 21297-0429.
###
IOCC is the official humanitarian aid agency of the Assembly of Canonical Orthodox Bishops of the United States of America. Since its inception in 1992, IOCC has delivered $534 million in relief and development programs to families and communities in more than 50 countries. IOCC is a member of the ACT Alliance, a global coalition of churches and agencies engaged in development, humanitarian assistance and advocacy.