IOCC Assists Displaced Syrians
Fleeing Embattled Kessab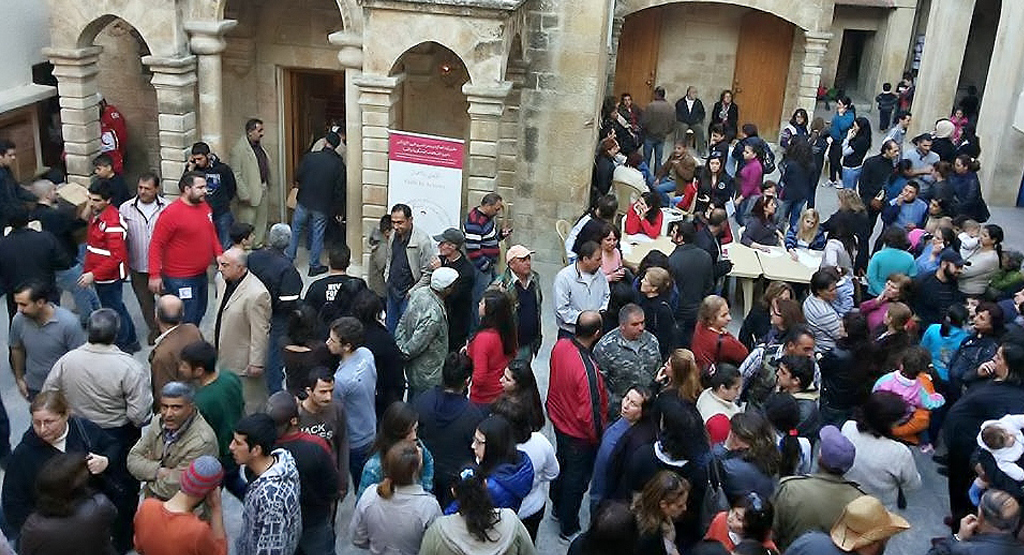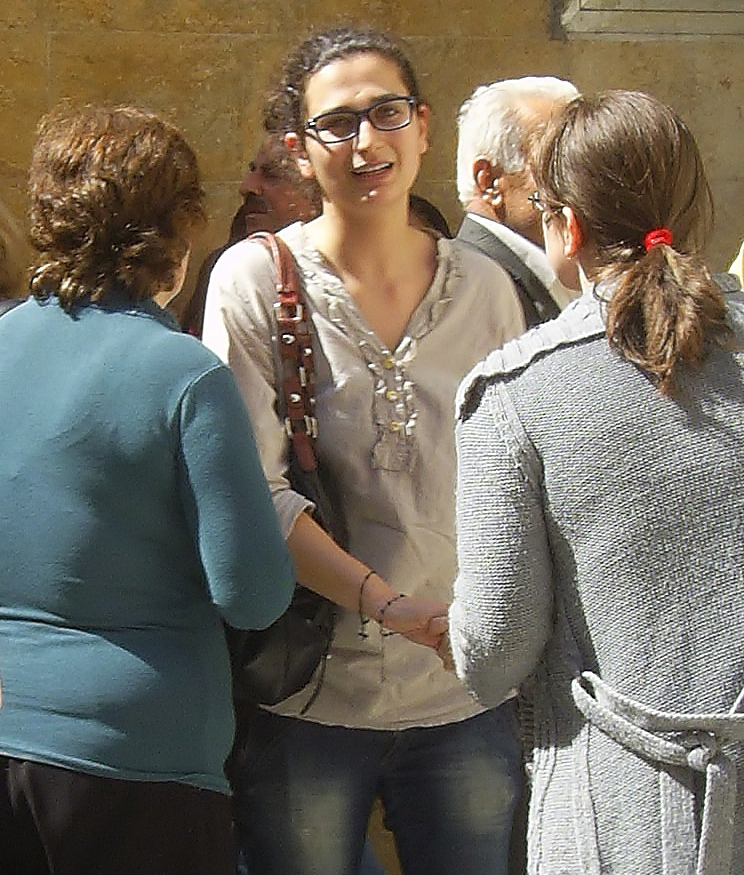 Baltimore, MD (April 3, 2014) — Intense fighting this past week in Kessab, a predominantly Armenian Christian town in northwestern Syria, forced hundreds of families to flee for their lives to safety in Lattakia, a coastal town 36 miles away. International Orthodox Charities (IOCC), in cooperation with the Greek Orthodox Patriarchate of Antioch and All the East (GOPA), is in Lattakia responding to the most urgent needs of the families, many of whom have been displaced multiple times.
An IOCC/GOPA rapid response team has assisted 720 displaced families with emergency relief including temporary shelter at a local school. The families also received basic necessities such as family hygiene kits, women's dignity kits, bedding, blankets, mattresses, clothing, diapers and kitchen sets. The shelter continues to serve as a school by day, and IOCC/GOPA is helping keep displaced children on track with their education by providing school supplies and access to tutoring and remedial classes conducted by teachers displaced from Kessab.
"I don't have anything to depend on to survive," said Santic, a woman who fled Kessab and is now living at the school shelter. "Without your help I could be sleeping in the street." The woman originally lived in the Armenian community in Aleppo before fleeing to Kessab, and then most recently to Lattakia. "Everything I managed to save from my Aleppo house and all the money I've put in my Kessab house are now gone."
IOCC, an ACT Alliance member, is also providing 100 displaced Syrians like Santic with trauma counseling to help them cope with the stress and uncertainty of being uprooted repeatedly.
More than six million people have been displaced by the civil war in Syria over the past three years. IOCC/GOPA is among a very few humanitarian organizations working inside Syria to provide shelter, medical assistance and education support, and delivering food, blankets, bedding and heating stoves to families living in some of the most volatile regions. Since 2012, IOCC has been responding to the urgent needs of nearly one million people displaced in Syria.
HOW YOU CAN HELP
You can help the victims of poverty and conflicts around the world, like Syria, by making a financial gift to the International Emergency Response Fund which will provide immediate relief, as well as long-term support through the provision of emergency aid, recovery assistance and other support to help those in need. To make a gift, please visit www.iocc.org or call toll free at 1-877-803-IOCC (4622), or mail a check or money order payable to IOCC, P.O. Box 17398, Baltimore, MD 21297.
###
IOCC is the official humanitarian aid agency of the Assembly of Canonical Orthodox Bishops of the United States of America. Since its inception in 1992, IOCC has delivered $438 million in relief and development programs to families and communities in more than 50 countries. IOCC is a member of the ACT Alliance, a global coalition of more than 140 churches and agencies engaged in development, humanitarian assistance and advocacy, and a member of InterAction, the largest alliance of U.S.–based secular and faith-based organizations working to improve the lives of the world's most poor and vulnerable populations.