IOCC Begins New School Rehabilitation Program in Georgia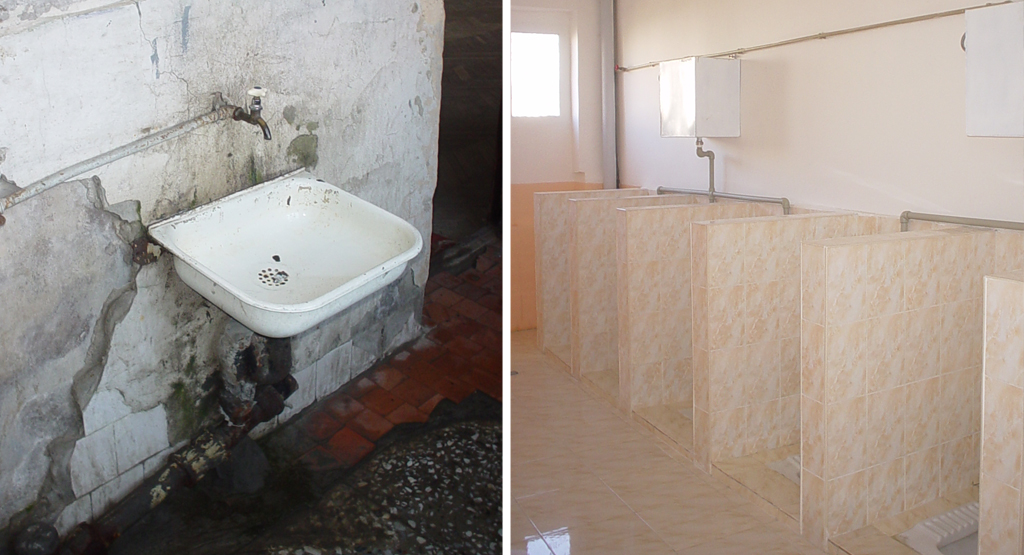 Baltimore, MD (February 2, 2006) — In January, 2006, after successfully completing the implementation of a 12-month school reconstruction program in Georgia funded by the Greek Ministry of Foreign Affairs, IOCC/Georgia started a new school rehabilitation program funded by the same donor. The primary objective of the program is to assist in the creation of a healthy and safe environment for children at 12 neglected schools in West Georgia.
The infrastructure rehabilitation work includes structural and cosmetic renovation of damaged roofs, ceilings, walls and floors; replacement of windows and exterior doors; and replacement of plumbing in bathrooms and drinking water systems. During the renovations, the project provides employment for craftsmen and skilled laborers and encourages local communities in supporting their schools.
The renovated schools provide a healthier and safer living and working environment for students and teachers and therefore encourages attendance and desire for education among students. Moreover, in cooperation with the Georgian Ministry of Education, IOCC is distributing $350,000 worth of new books throughout the schools in Georgia.
###