IOCC Benefactor Lived Life of Sacrifice, Leaves Legacy of Love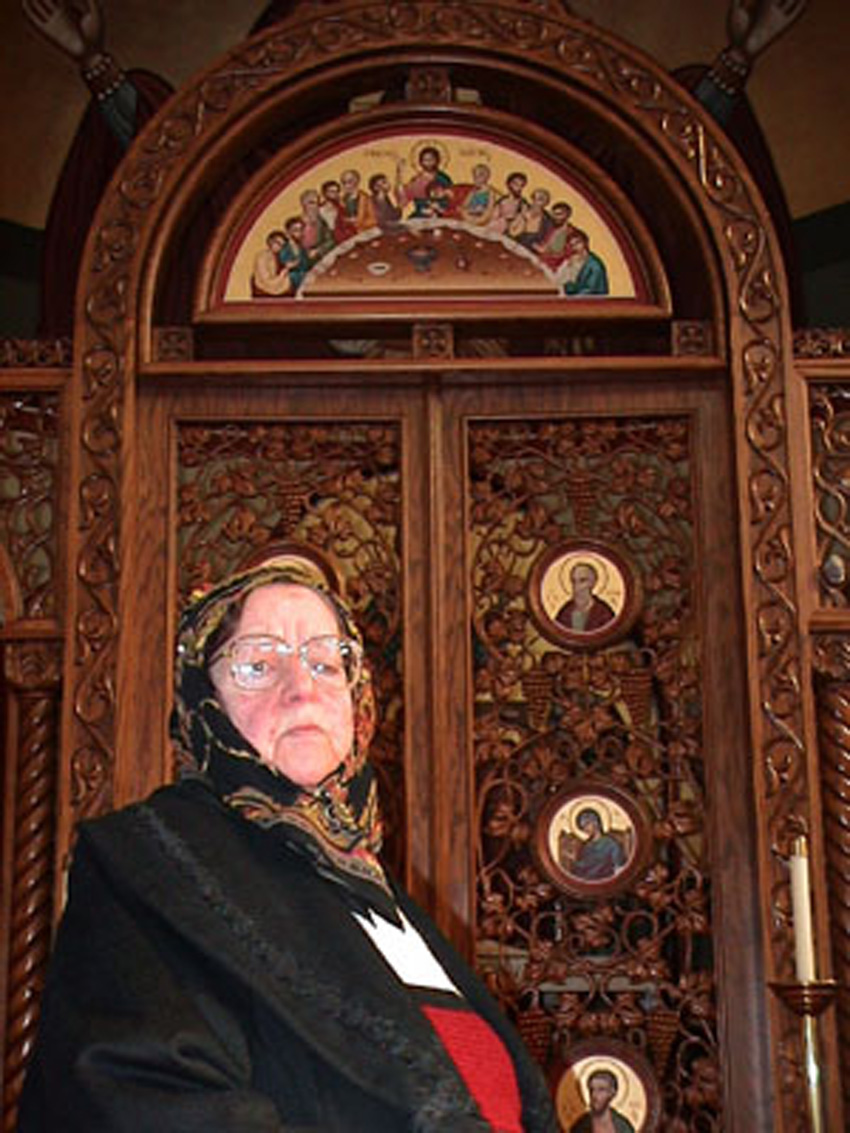 Baltimore, MD (August 21, 2002) — Like the garden she lovingly tended in her back yard, Aziza Jaghab's simple life bore much fruit — in the people helped by her hard work and in the lives touched by her sacrificial generosity.
Reared in the West Bank town of Ramallah, she came to the United States alone in 1957. She settled in New Jersey and made a life for herself as a home health aid for the elderly, initially making only $150 a month. But she never forgot about the Palestinian people in her homeland, giving to various Palestinian and local charitable causes over the years.
Ms. Jaghab, 88, of Cranford, N.J., died Aug. 3 at home, but her legacy of hard work and generosity lives on. She bequeathed half of her estate to International Orthodox Christian Charities (IOCC) for its humanitarian work in the Holy Land. The estimated value of the gift is $100,000.
"The last thing I am going to do … I am going to (give) my will for the poor people (of the Holy Land) — whatever I have, whatever I can," she said in an interview before her death. "This is for my friends, (the) poor, sick people."
The gift is the culmination of her life's work and reflects a lifelong passion to help others, both in her adopted homeland and in the Holy Land. Often, her generosity was a catalyst for other people's giving.
In 1967, she sent a $500 check to a friend in Detroit to help Palestinian refugees displaced by the Six-Day War. The friend, instead of depositing the check, took it to various fund-raisers, hoping that people would be motivated by Ms. Jaghab's selfless example. The friend sent a letter back, saying, "Aziza, your check gave us power. Everybody who sees your check feels inspired and they pay a little more," Ms. Jaghab recalled.
She followed up with the shipment of 25 parcels of clothing to the West Bank.
Another time, Ms. Jaghab emptied her savings and contributed $5,000 toward the construction of a hospital in Ramallah. A distant relative, Azeez Shaheen, had sponsored her arrival in the United States and inspired her charitable work. Shaheen, a Ramallah native who became a successful businessman in Dalton, Ga., returned to his hometown in 1958 to supervise the construction of Ramallah Hospital. Ms. Jaghab's gift was used to build two rooms in the hospital, and today, it is the largest public hospital in the troubled Ramallah region.
In addition, Ms. Jaghab stayed active in her Orthodox Christian faith. She was a founding member of Holy Trinity Greek Orthodox Church in Westfield, N.J., in 1966, and gave sacrificially to a neighboring Russian Orthodox parish. Her bequest also will benefit a nearby Coptic Orthodox parish.
Aziza Jaghab and her pastor, the Rev. Dimitrios Antokas, look at a Gospel Book she donated to her home parish, Holy Trinity Greek Orthodox Church in Westfield, N.J.
The Rev. Dimitrios Antokas, pastor of Holy Trinity, knew Ms. Jaghab for five years. "She came to me saying that she wanted to leave her estate to help feed the poor people in the world," he said. "I recommended IOCC to her. We thought that IOCC would be the right organization."
IOCC, the official humanitarian aid agency for Orthodox Christians, has been doing relief and development work in the Middle East since 1997, when it opened an office in Jerusalem. With funding from the Greek Ministry of Foreign Affairs and the U.S. Agency for International Development, IOCC currently is implementing a $2.6 million rural development project in remote parts of the West Bank.
IOCC also is responding to the current crisis in the Holy Land with more than $300,000 in emergency assistance to the areas most affected by the violence.
With characteristic humility, Ms. Jaghab played down her own importance. "Don't let them think I work in the White House," she joked. She said she wanted people to know about her gift so that others will be inspired to give.
IOCC board member Anne Glynn Mackoul of Princeton, N.J., met Ms. Jaghab and said she was "humbled by her presence. She's someone who clearly lived her faith."
"I believe Aziza was a living icon of the story of the Widow's Mite," Rev. Antokas said, referring to the Bible story of the poor woman praised by Jesus for giving all she had. "She exemplified and embodied the joyful, responsible and sacrificial steward of Our Lord's gifts."
###