IOCC Celebrates Dedicated Life of Service of Co-Founder Andrew A. Athens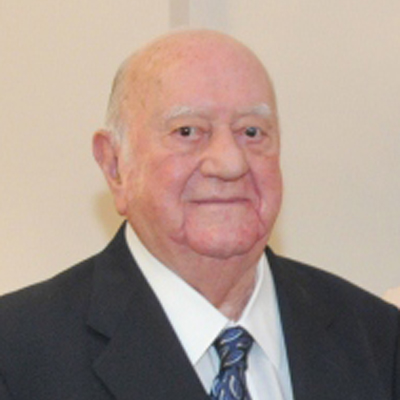 Baltimore, MD (March 15, 2013) — International Orthodox Christian Charities (IOCC) mourns the passing of co-founder and past Chairman of the Board, Andrew A. Athens. An indefatigable humanitarian and faithful servant of the Church, Mr. Athens touched the lives of millions of people through his steadfast support for IOCC as well as a myriad of other humanitarian endeavors.
In 1992, Mr. Athens was one of three Orthodox Christian lay people, including Charles R. Ajalat and John G. Rangos, Sr., to bring together IOCC as a pan-Orthodox humanitarian relief and development organization of Orthodox Christians in the United States. Since that time, IOCC has delivered more than $400 million in assistance to people in need in more than 50 countries worldwide.
"No man worked harder than Andy Athens to accomplish good works for mankind and for the advancement of Hellenism," said John G Rangos, Sr. "Andy's life exemplified Orthodox Christianity in his quest to make life better for all of us, and he served as a shining example of what we all wish that we could be. I am blessed to have had such a great partner by my side serving IOCC. His life was devoted to his beloved family, and I know that this exemplary life will now carry on as he joins Our Creator, Our Lord Jesus Christ."
Just last year IOCC selected Mr. Athens to be one of five prominent Orthodox Christian community leaders to be an inaugural recipient of its Compassion at Work Award for his extraordinary philanthropic contributions to the organization's mission and its continued success over the past 20 years.
"Andy founded and led many Hellenic and Greek Orthodox organizations in his lifetime," said Charles Ajalat. "His legacy of generous philanthropy touched the lives of so many people and will continue through the many organizations that he had a role in shaping. He will be missed."
May his memory be eternal!
###
IOCC is the official humanitarian aid agency of the Assembly of Canonical Orthodox Bishops of the United States of America. Since its inception in 1992, IOCC has delivered more than $400 million in relief and development programs to families and communities in 50 countries. IOCC is a member of the ACT Alliance, a global coalition of more than 130 churches and agencies engaged in development, humanitarian assistance and advocacy.