IOCC Chicago Committee Honors Bishop Dimitrios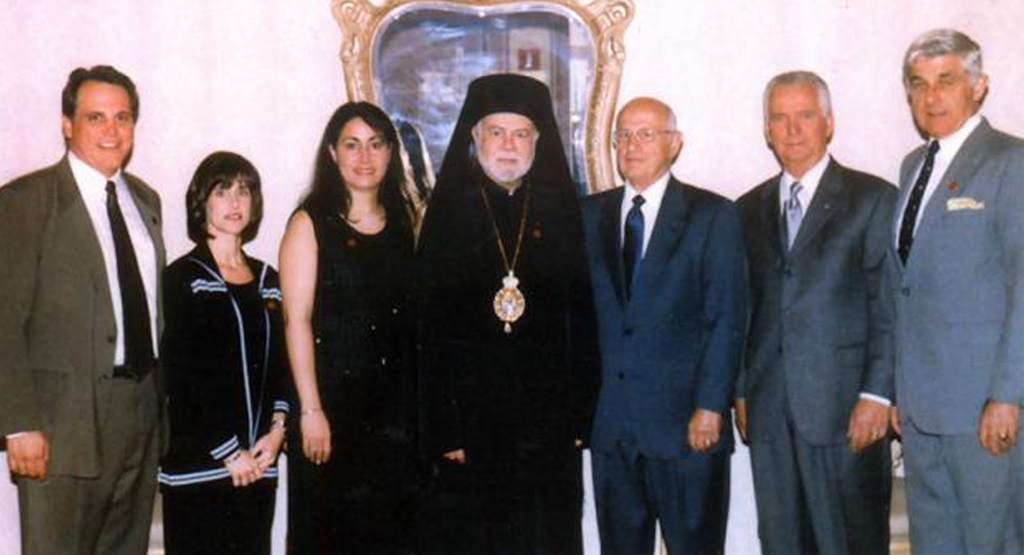 Chicago, IL (May 22, 2003) — Calling International Orthodox Christian Charities an "organization of action," His Grace Bishop Dimitrios was honored Sunday as a man of action by IOCC's Chicago Metropolitan Committee.
Bishop Dimitrios, ecumenical officer of the Greek Orthodox Archdiocese of America, was the honoree at the committee's ninth annual Pan-Orthodox Grand Banquet.
"When we stand before Christ, he will not ask us if we are a lawyer or a millionaire or even a cleric; he will ask us if we fed the hungry, clothed the naked, and visited the sick and imprisoned," Bishop Dimitrios told the crowd of 300 at The Carlisle in Lombard, Ill.
"I am man of few words. I much prefer action. That is why I am so supportive of IOCC. It is an organization of action," he said. Bishop Dimitrios was recognized for his longstanding support of IOCC, the official humanitarian aid agency of Orthodox Christians.
In addition to his work for the Greek Archdiocese, Bishop Dimitrios is general secretary of the Standing Conference of Canonical Orthodox Bishops in the Americas (SCOBA), the parent organization of IOCC. In both capacities, His Grace has been active in promoting the work of IOCC.
"Your commitment to the Orthodox Church, to people around the world, your humble spirit, your quiet approach and your quick wit are inspiring and contagious," said IOCC Executive Director Constantine M. Triantafilou. "On behalf of the board of directors of IOCC, the staff and all our beneficiaries, I thank you."
Among those attending the banquet were Orthodox faithful from the Greek, Serbian, Antiochian, OCA and Romanian churches in Chicago.
"The banquet exemplified the pan-Orthodox spirit," said Dr. George Dalianis, chairman of the Chicago committee. "The warmth and congeniality that permeated the evening is what made it so special."
The Chicago committee is one of 27 such groups across the country that advance the humanitarian mission of IOCC through fund-raising and volunteer work.
In addition to Bishop Dimitrios, the other attending hierarchs were His Eminence Metropolitan Iakovos of the Greek Orthodox Diocese of Chicago, His Grace Bishop Job of the Diocese of Chicago and the Midwest (OCA), and His Eminence Archbishop Nicolae of the Romanian Orthodox Archdiocese in America and Canada.
Keynote speaker for the evening was Alexis Troubetzkoy, international church liaison for IOCC. Master of ceremonies was longtime Chicago newsman Bud Photopulos, and banquet chairwoman was Margo Anos.
Since its founding in 1992, IOCC has delivered more than $160 million in humanitarian assistance in 23 countries.
###