IOCC Delegate to Attend Antiochian
Unity Conference in Lebanon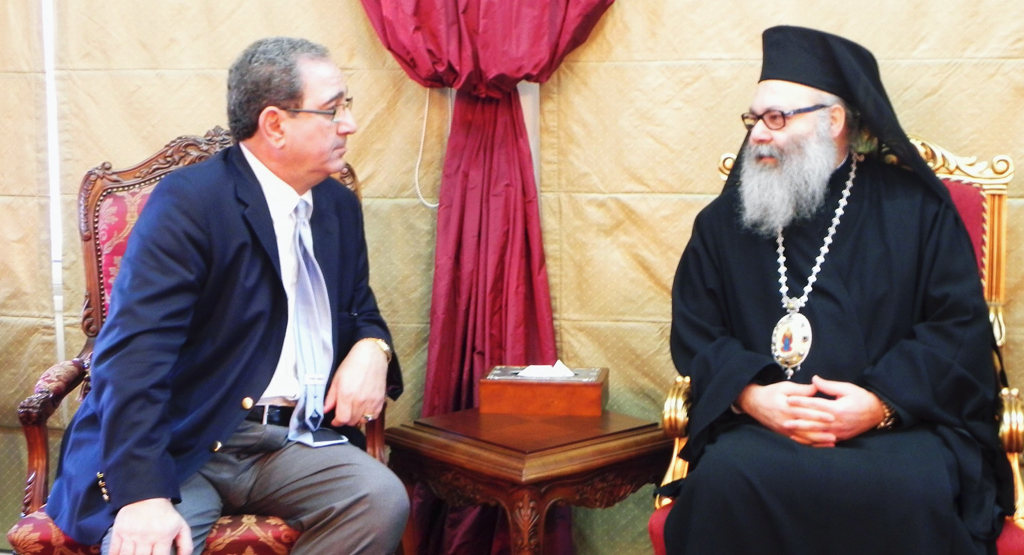 Baltimore, MD (June 18, 2014) — His Beatitude Patriarch John X of Antioch and all the East has called for an international gathering of Orthodox Christian community leaders to join him for an ecclesial conference to address global Antiochian unity. International Orthodox Christian Charities (IOCC) Board Chairman, Michael S. "Mickey" Homsey will be among the hierarchs and representatives from the various Antiochian Archdioceses throughout the world invited by the Patriarch to participate in the conference, "Antiochian Unity: Its Dimensions and Exigencies", on June 26-28 at Balamand University in Lebanon.
"IOCC has forged an enduring partnership of humanitarian service with the Patriarchate of Antioch over many years, and continues to do so as we work side by side inside Syria to ease the suffering of our brothers and sisters during this difficult time in the country's history," said Homsey. "Never has the need for Antiochian unity been greater than it is today, and I am delighted to accept this invitation from His Beatitude to the conference and advance its intention to build on this unity through service to all society."
IOCC supports one of the largest established networks to deliver life-saving humanitarian relief inside Syria where more than 9.3 million people are currently in need of assistance, 6.5 million of which are internally displaced. IOCC works in close partnership with the Greek Orthodox Patriarchate of Antioch and All the East, responding from 25 offices across Syria to provide assistance to people inside Syria who have been affected by the civil war. Since 2012, IOCC has assisted 1.5 million Syrian people either internally displaced or living as refugees in Lebanon, Jordan, Iraq and Armenia.
###
IOCC is the official humanitarian aid agency of the Assembly of Canonical Orthodox Bishops of the United States of America. Since its inception in 1992, IOCC has delivered $488 million in relief and development programs to families and communities in more than 50 countries. IOCC is a member of the ACT Alliance, a global coalition of more than 140 churches and agencies engaged in development, humanitarian assistance and advocacy, and a member of InterAction, the largest alliance of U.S.–based secular and faith-based organizations working to improve the lives of the world's most poor and vulnerable populations.