IOCC Delivers Medical Aid as Greece Crisis Threatens Children's Access to Health Care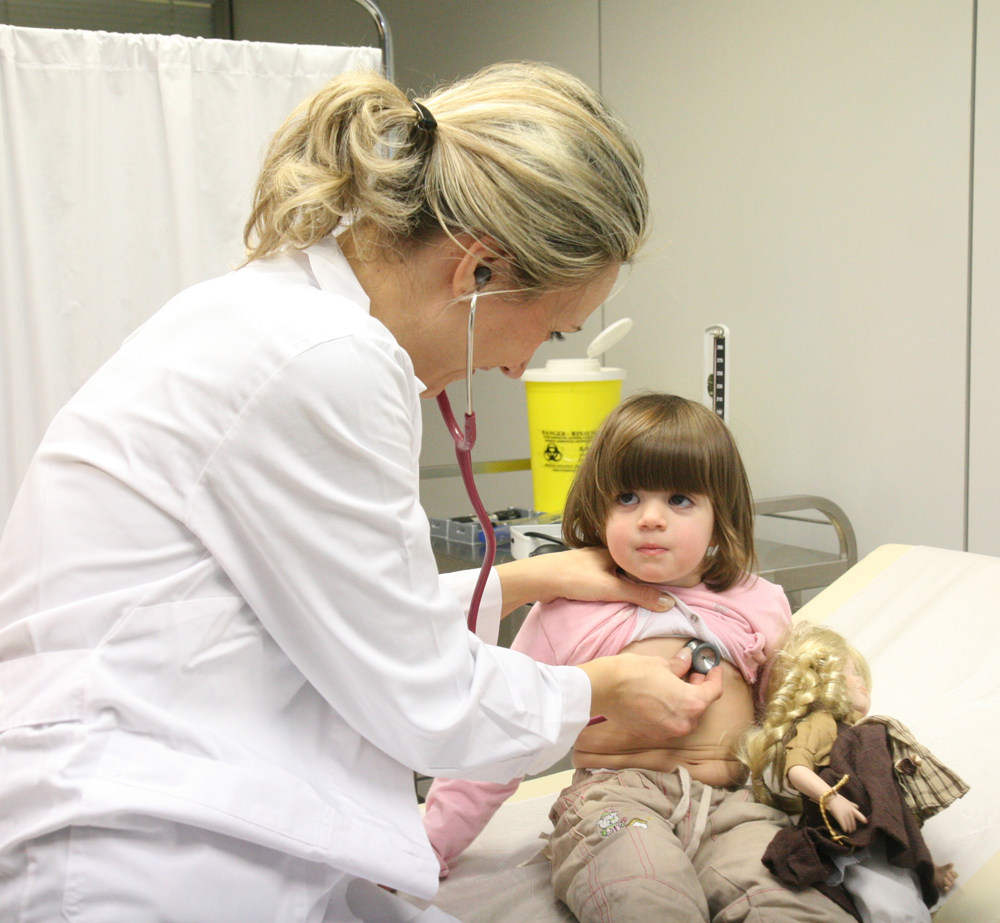 Baltimore, MD (April 27, 2012) — As Greece faces its most severe economic crisis in decades, struggling Greek families are seeking medical assistance more than ever, with the greatest demand coming from elderly retirees whose pensions have been dramatically reduced by the Greek government's austerity measures. International Orthodox Christian Charities (IOCC) in cooperation with Apostoli, the social service agency of the Greek Orthodox Archdiocese of Athens, and Doctors of the World-Greece, is responding to the overwhelming need for medical assistance with financial support and medical supplies destined for free clinics in some of the poorest neighborhoods in greater Athens.
A shipment of more than $250,000 in medical supplies and equipment such as walkers, crutches, bandages and syringes is on its way to Greece thanks to the generous support of an emergency grant from the National Philoptochos Society. Supplies will be distributed to clinics operated by Apostoli in Athens and by Doctors of the World-Greece in the center of Athens, in Perama, a port city in the suburbs of Piraeus, Thessaloniki and Chania-Crete.
The city of Perama is considered one of the poorest areas in the metropolis, with almost half of its residents, mostly shipyard workers, unemployed and without any health benefits for themselves or their families. IOCC is providing additional emergency support for a clinic in Perama. The clinic, which is open seven days a week and staffed by 30 volunteer doctors, nurses, psychologists and social workers, provides a variety of medical services to financially strapped families with nowhere else to go for their healthcare.
Children make up approximately one-third of the more than 60 patients they see daily, according to Dr. Nikita Kanakis, president of Doctors of the World-Greece, with parents relying on the clinic to provide their children with vaccinations and medicine to treat illnesses. "With child poverty in Greece rising and adverse economic conditions showing no signs of improvement, children have lost one of their fundamental rights—that of access to healthcare and pharmaceutical care."
Through the support of the Philoptochos Society and cooperation with Apostoli, IOCC has also provided assistance in securing food aid packages for impoverished families and funding for hiring unemployed workers to package food parcels for distribution to needy families through local church parishes. Apostoli director, Constantine Dimtsas, is grateful for the generosity of those who have come forward to help but says that the crisis is far from over. "Your decision shows that the abundance of the heart has not disappeared from this world, and that there are still Christian souls that listen to the difficulties of fellow human beings and act in accordance. Despite all the efforts made, requests for help are constantly increasing, as the needs of our fellow human beings continue to grow due to the deepening crisis."
How You Can Help
You can help the victims of poverty and conflicts around the world, like those in Greece, by making a financial gift to the Greece Response Fund, which will provide immediate relief as well as long-term support through the provision of emergency aid, recovery assistance and other support to help those in need.
To make a gift, please visit www.iocc.org, call toll free at 1-877-803-IOCC (4622), or mail a check or money order payable to IOCC, P.O. Box 17398, Baltimore, MD 21297.
###
IOCC is the official humanitarian aid agency of the Assembly of Canonical Orthodox Bishops in North and Central America. Since its inception in 1992, IOCC has delivered more than $400 million in relief and development programs to families and communities in 50 countries.