IOCC Education Program Has Ripple Effect in Lebanon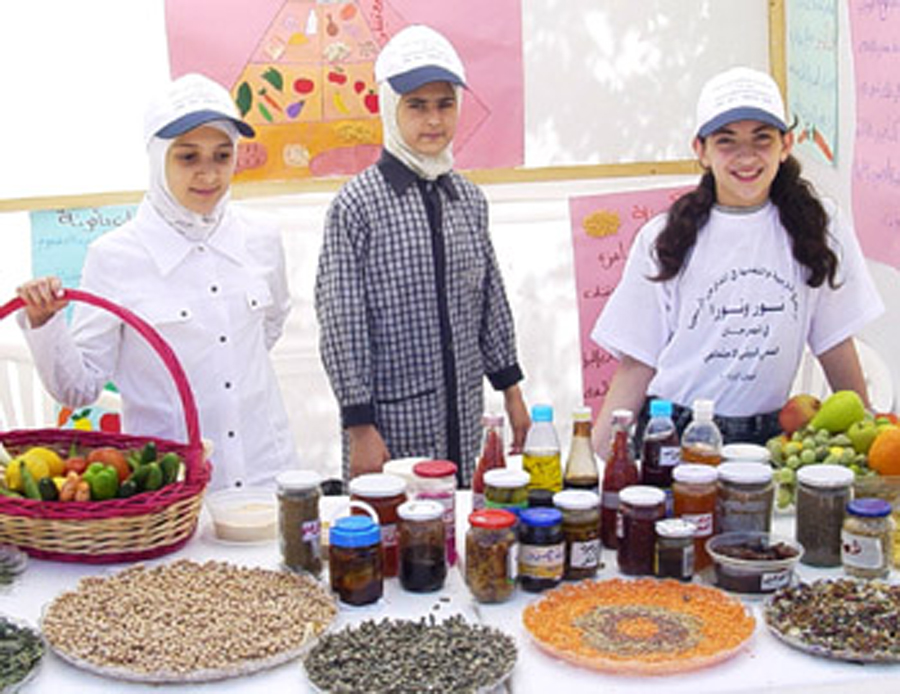 Beirut, Lebanon (December 16, 2004) — For many people trying to get ahead in Lebanon, the best option seems to be getting out.
In the airports of Beirut, growing numbers of Lebanese young people can be seen leaving their homeland for different parts of the world. This country of 4,000 square miles is reaping a bitter harvest from its 15-year civil war, which had a devastating effect on Lebanon's people, economy and infrastructure.
Against this bleak backdrop, IOCC and its partners are laying the foundation for greater educational opportunities and a brighter future for Lebanon's school children. IOCC implemented a school lunch and education program for the third consecutive year in partnership with the U.S. Department of Agriculture, the University of Balamand and the Lebanese Ministry of Education.
"This program aims not only to deliver school lunches but also to promote better living and learning conditions for children," U.S. Ambassador to Lebanon Vincent Battle told the Annahar newspaper.
The program, now being proposed for a fourth year, served 35,000 underprivileged Lebanese children in 2003-2004, providing them with nutritious lunches and lessons on personal health, hygiene and care for the environment.
The impact of the project was felt far beyond the walls of the 180 participating schools: Its seven components — nutrition, education, capacity building, advocacy, child health, infrastructure repair, and equipment — brought hope and opportunity not only to students but also to parents, communities and local organizations.
Jamal, who lives with her disabled husband, Youssef, in a two-bedroom apartment in Beirut, believes her three children have benefited from the meals and school supplies.
"The program has made a difference in our lives," she said. "Our children are performing better at school; they are well equipped with adequate materials they use in the classroom.
"Furthermore," Jamal said, "hygiene is respected at school after repairs were made by IOCC to the water system and to the restrooms. The parent committee had asked the school director on many occasions to do these repairs, but he always replied that there was not enough money in the budget."
Assessments done by IOCC early in the school year revealed that special attention should be paid to the participating schools' infrastructure needs. Renovation work was done in the 75 neediest schools, including repairs to restrooms, plumbing and electrical systems, roofing, playgrounds, and classroom walls and ceilings.
Lebanese public schools also suffer from a lack in equipment. Many do not even have a photocopier or computers. IOCC, in coordination with the Ministry of Education and Higher Studies, provided participating schools with the equipment needed to keep pace with modern educational standards.
In addition, school clubs were re-activated with the help of newly-trained club advisers and a series of 15 health fairs that were held throughout Lebanon.
Parents said they benefited from a series of lectures that covered various health, family and social issues. Children said they enjoyed the "Nour & Noura" magazine, a 40-minute play titled "A New Day," and other educational materials and activities that were part of the wide-ranging program.
Meanwhile, a team of experts from the University of Balamand is working on establishing a computerized child health file in all Lebanese public schools.
Through educational initiatives such as this, IOCC hopes that, in the future, the young people of Lebanon won't have to leave to succeed.
###