IOCC Efforts in Haiti Continue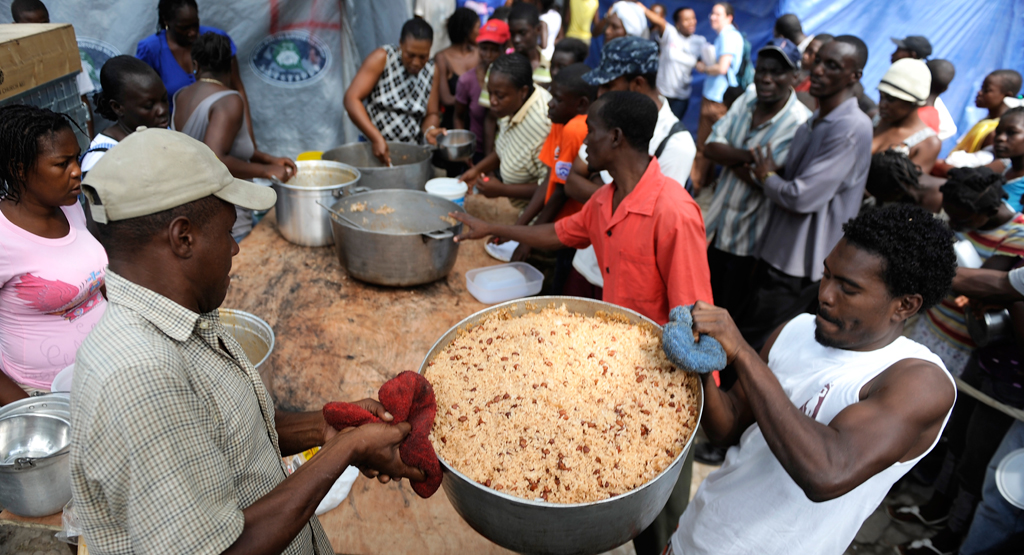 Baltimore, MD (March 26, 2010) — IOCC's response to the Jan. 12, 2010 devastating earthquake that shook Haiti is focusing on its local Orthodox Church partners. Recently a $10,000 grant, made possible by the Greek Orthodox Archdiocese of America, was given to the two parishes under the jurisdiction of His Eminence Metropolitan Athenagoras of Mexico of the Ecumenical Patriarchate. The grant will provide urgently needed essential food items to approximately 1,000 of the most vulnerable people in the L'Etang du Jonc in Petion Ville in Haiti at risk of food insecurity.
"From the first days of this tragic natural disaster we have been in communication with His Eminence Metropolitan Athenagoras and offering to assist him and his clergy as they try to respond to the needs of their faithful and others who are seeking help," remarked IOCC Executive Director Constantine Triantafilou. "We will continue to explore other opportunities for assistance with our Orthodox Church partners in this tiny Caribbean nation in the coming weeks."
During Bright Week, IOCC will be dispatching a specialist to Haiti who will be in the country for an extended period of time in order to further develop response plans with the local Orthodox parishes as well as other local partners.
IOCC has delivered approximately $2.6 million in services since the middle of January. Medicines, medical equipment, water purification and sanitation equipment, tents, hygiene kits, shelter materials, fuel, food, blankets, jerry cans for water and mattresses have been shipped and distributed throughout Haiti in cooperation with ACT Alliance members, Orthodox Christian and other partners. This includes a similar $10,000 grant to the six parishes under the jurisdiction of the Russian Orthodox Church Outside of Russia (ROCOR).
IOCC is the official humanitarian aid agency of the Standing Conference of Canonical Orthodox Bishops in the Americas (SCOBA) and a member of the ACT Alliance, a global coalition of churches and agencies engaged in development, humanitarian assistance and advocacy.
You can help the victims of disasters around the world, like the Haiti Earthquake, by making a financial gift to the IOCC International Emergency Response Fund, which will provide immediate relief as well as long-term support through the provision of emergency aid, recovery assistance and other support to help those in need. To make a gift, please visit www.iocc.org, call toll free at 1-877-803-IOCC (4622), or mail a check or money order payable to IOCC, P.O. Box 17398, Baltimore, Md. 21297-0429.
###