IOCC Emergency Response Network Aiding Distribution of Relief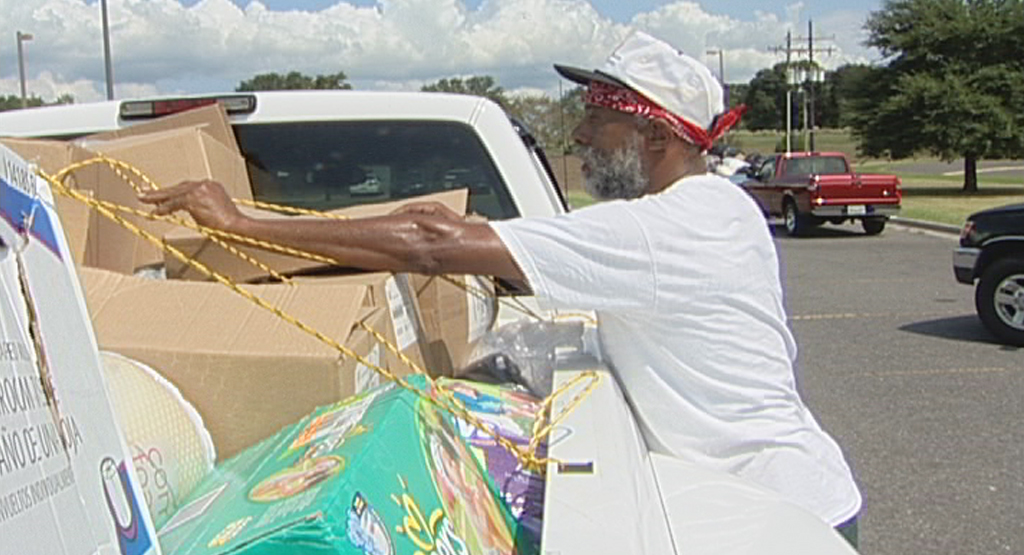 Baltimore, MD (September 3, 2005) — A disaster response team deployed last Wednesday to Baton Rouge, La. by International Orthodox Christian Charities (IOCC) is aiding in the efforts being mounted to assist survivors of Hurricane Katrina.
Fr. Peter Preble, a Romanian Orthodox priest and qualified emergency first responder from Southbridge, Mass., and IOCC board member Lee Kapetanakis of Houston, Texas are identifying the most urgent needs of the thousands of people displaced by the storm and setting up a logistics and distribution center for aid arriving to that city. The pair has also been joined by Frank Carlin, an IOCC volunteer with more than 30 years of domestic and international relief and development experience with Catholic Relief Services.
In a telephone report given Friday the team described a scene that is still quite chaotic with insufficient aid available.
"Grocery stores are trying to restock, but the population of Baton Rouge has swelled so dramatically in the past few days that provisions are in short supply," reported Kapetanakis. "The biggest need right now is to help people need basic needs – water, hygiene items and diapers."
Over the next few days, the team will focus on providing essential care and support items to people who are desperately in need of assistance.
IOCC staff in Baton Rouge are coordinating the pan-Orthodox effort in close cooperation with Catholic Charities, the Federal Emergency Management Agency, the Red Cross, Church World Service and local partners.
In Houston, Texas, IOCC is coordinating a pan-Orthodox effort to respond to hurricane survivors arriving daily to that city. An operations center is being established in Houston and is expected to become operational by the end of the week.
Other members of the IOCC Emergency Response Network are also preparing for deployment in the coming days.
In addition to the efforts being made to provide material aid, Orthodox clergy participating in the IOCC Emergency Response Network are providing pastoral assistance to the devastated communities. Clergy and parishes throughout the Gulf Coast region have been contacted by IOCC.
On Sunday, less than a week after the hurricane, Fr. Peter Preble, one of the few priests currently able to access the affected region, will celebrate Divine Liturgy at the Holy Trinity Greek Orthodox Chapel, 2510 Stevendale Road in Baton Rouge. Following Liturgy the IOCC team will be working with the community to assess their needs.
The IOCC team has urged all Orthodox parishes to assemble and send personal hygiene kits containing basic items such as soap, a washcloth, toothpaste and a toothbrush, as part of IOCC's ongoing "Gift of the Heart" program run in cooperation with Church World Service (CWS). The kits should be sent to the CWS warehouse in New Windsor, Md. The address and required contents of the kits may be found on IOCC's website at www.iocc.org/kits.
Contributions to IOCC's Hurricane Disaster Response Fund may be sent to IOCC, "Hurricane Relief," P.O. Box 630225, Baltimore, MD 21263-0225. Donations may also be made online by filling out and submitting the form below or by calling toll-free 1-877-803-IOCC (4622).
IOCC's emergency response network, comprised of trained Orthodox clergy and their U.S. parish communities, provides emergency services to people struggling to recover from natural or man-made disasters.
Founded in 1992, IOCC is the official humanitarian aid agency of the Standing Conference of Canonical Orthodox Bishops in the Americas (SCOBA).
###