IOCC Executive Director Named Archon of the Ecumenical Patriarchate
Oldest Honor in Christianity Bestowed by His All Holiness Ecumenical Patriarch BARTHOLOMEW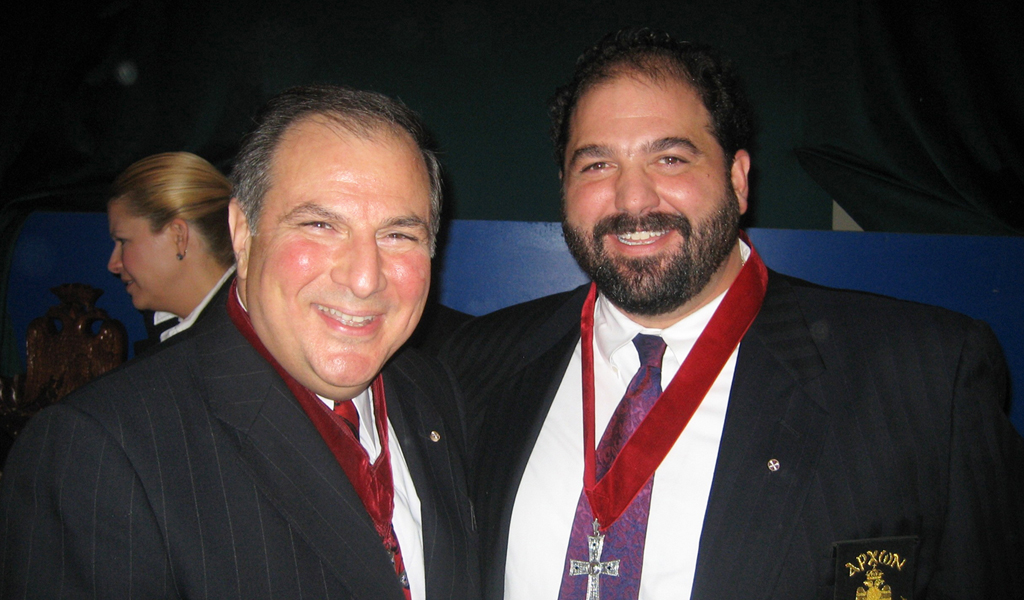 Baltimore, MD (October 30, 2006) — Constantine M. Triantafilou has been awarded the highest honor a lay person can receive in the Ecumenical Patriarchate, the office of Archon. Triantafilou, the Executive Director and CEO of International Orthodox Christian Charities (IOCC), was invested with the offikion of orphanotrophos (commissioner of orphans) at the conclusion of the Hierarchical Divine Liturgy presided over by his Eminence Archbishop DEMETRIOS at the Archdiocesan Cathedral of the Holy Trinity in New York City on Sunday, October 22, 2006.
The honor is bestowed by His All Holiness Ecumenical Patriarch BARTHOLOMEW, and is considered the oldest and highest honor in Christendom. The order of the Archons (a term used in ancient Greece for "ruler") evolved through the ancient and Byzantine periods of the Orthodox Church and continues to this day. By accepting the honor, leading members of the Greek Orthodox community promise to promote the general well being of the Church, protect and promote the Holy Patriarchal mission, and advance humanities' inalienable rights.
Triantafilou has been a driving force for the last 13 years behind the dynamic growth of IOCC, the humanitarian aid agency of Orthodox Christians, which today delivers more than $32 million in aid and development services to people in hardship in the Middle East, Eastern Europe, Africa, South Asia, and North America. During Triantafilou's previous position as coordinator and country representative for IOCC in Yugoslavia (1993-1997), he overcame formidable obstacles under wartime conditions to implement relief programs worth tens of millions of dollars for people of all faiths and ethnicities.
IOCC was founded in 1992 as the official humanitarian aid agency of the Standing Conference of Canonical Orthodox Bishops in the Americas (SCOBA). Since then, it has implemented over $226 million in relief and development programs in 30 countries around the world.
###