IOCC Expands Community Development Projects in Kosovo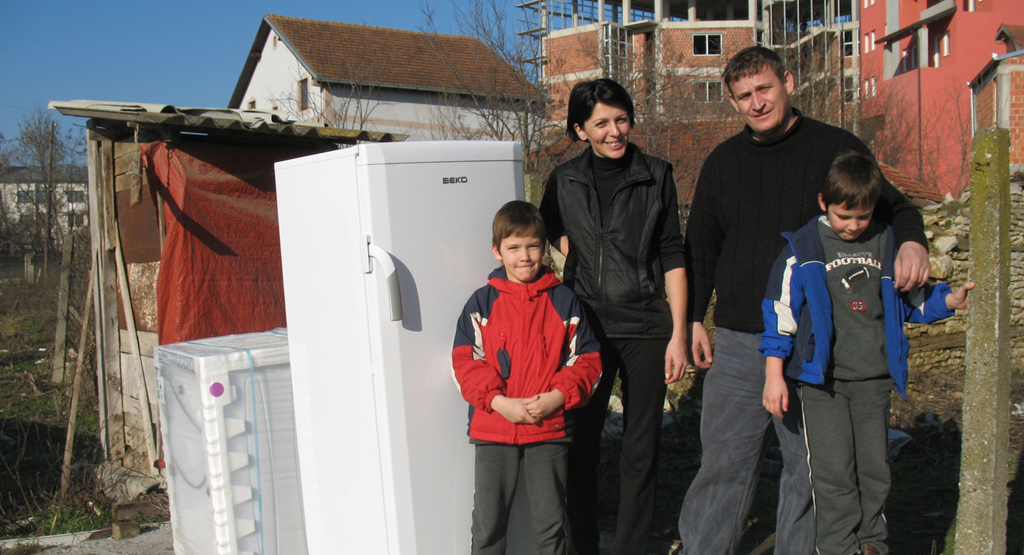 Baltimore, MD (February 22, 2008) — International Orthodox Christian Charities (IOCC) today announced an expansion of its work in Kosovo to provide immediate assistance to isolated minority communities and long term development projects aimed at providing stability and cooperation. The expanded initiatives in Kosovo will provide continued support for families, including household items, support for agricultural projects and family gardens, and school supplies. The IOCC response will also offer assistance for schools and community centers in isolated communities.
Local leaders in minority enclaves in Kosovo report that the situation remains very tense, with most villagers restricted to their homes, making access to health and education facilities difficult. More and more young people are leaving Kosovo because of the isolation and the lack of jobs.
IOCC has been implementing community development and relief programs in Kosovo since 1993. Recent projects in the region are designed to give people in such isolated communities hope and opportunity. IOCC is building a community center in Velika Hoca with a special meeting place for youth clubs, a gym facility, an internet center, and computer-equipped classrooms.
IOCC is also partnering with the monks of the Visoki Decani Monastery on an innovative project that will not only increase the production capacity of the monastery vineyards, but will also provide more jobs to villagers and promote peaceful cooperation through the purchase of grapes from local farmers of all ethnicities.
"Our role is not a political or a national program, but to care for the soul and the body" said Father Sava Janjic, one of the monks. "IOCC does this as well, and we hope that this economic interdependence that IOCC is helping us to establish with the Albanian community will help interethnic relations."
IOCC, founded in 1992 as the official humanitarian aid agency of the Standing Conference of Canonical Orthodox Bishops in the Americas (SCOBA), has implemented over $250 million in relief and development programs in 33 countries around the world.
To help in providing assistance to families in Kosovo, call IOCC's donation hotline toll-free at 1-877-803-4622, make a gift on-line at www.iocc.org, or mail a check or money order payable to "IOCC" and write "Kosovo Assistance" in the memo line to: IOCC, P.O. Box 17398, Baltimore, Md. 21297-0429.
###