IOCC Frontline Responds to Flood-Ravaged Colorado Communities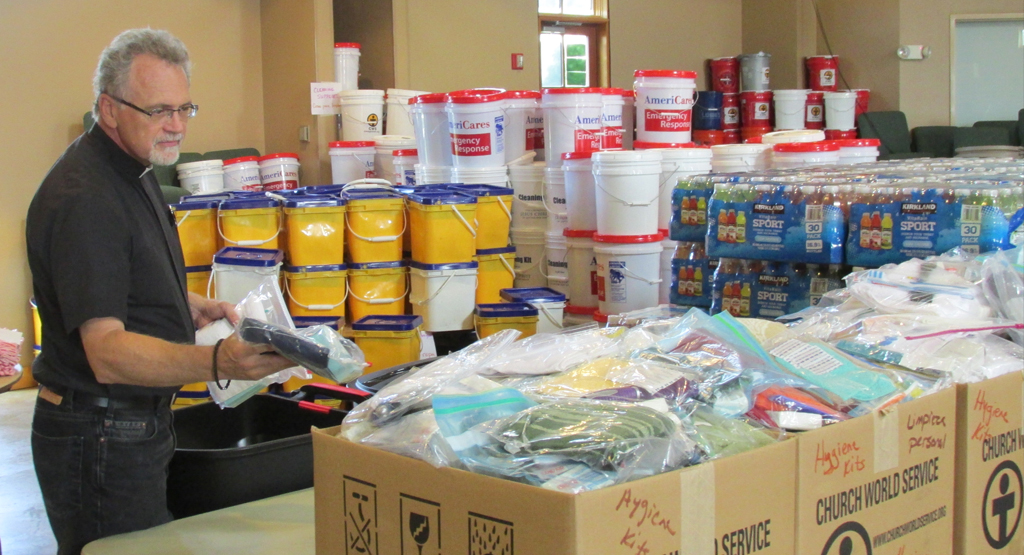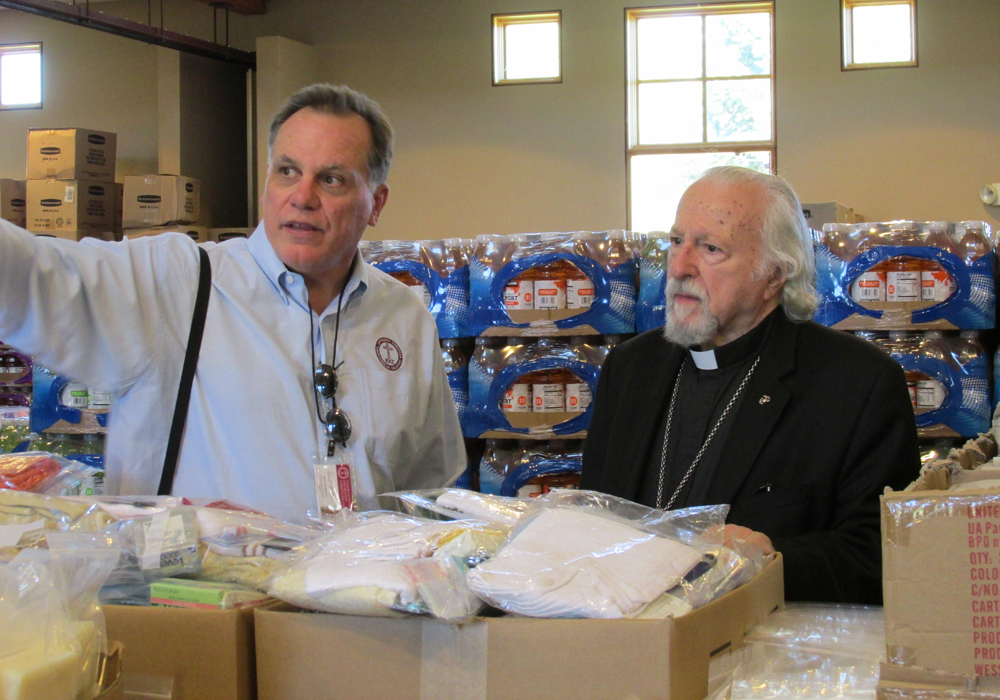 Baltimore, MD (September 27, 2013) — Even though he has lost his home, Matt considers himself one of the lucky ones. He, his wife, two children and three dogs got out with their lives – and he still has his job as a roofer. He knew that living near the Big Thompson River west of Loveland, Colorado exposed his family to the possibility of flooding, but he didn't imagine that his driveway opposite the river would become a new creek bed threatening to block his escape on both sides.
"It was Friday the 13th about 7:30 am and luckily we had sent the two kids to their grandparents in town the day before," Matt explained to US Country Representative Daniel Christopulos working at the FEMA multiagency resource center in Loveland. "I knew the river was rising behind the house and we had to get out, but I wasn't ready for our driveway leading to the main road becoming a rapidly rising creek. My wife and I waded across it, but I thought that I should try and save some of our belongings so I left her by the road and waded back to the house."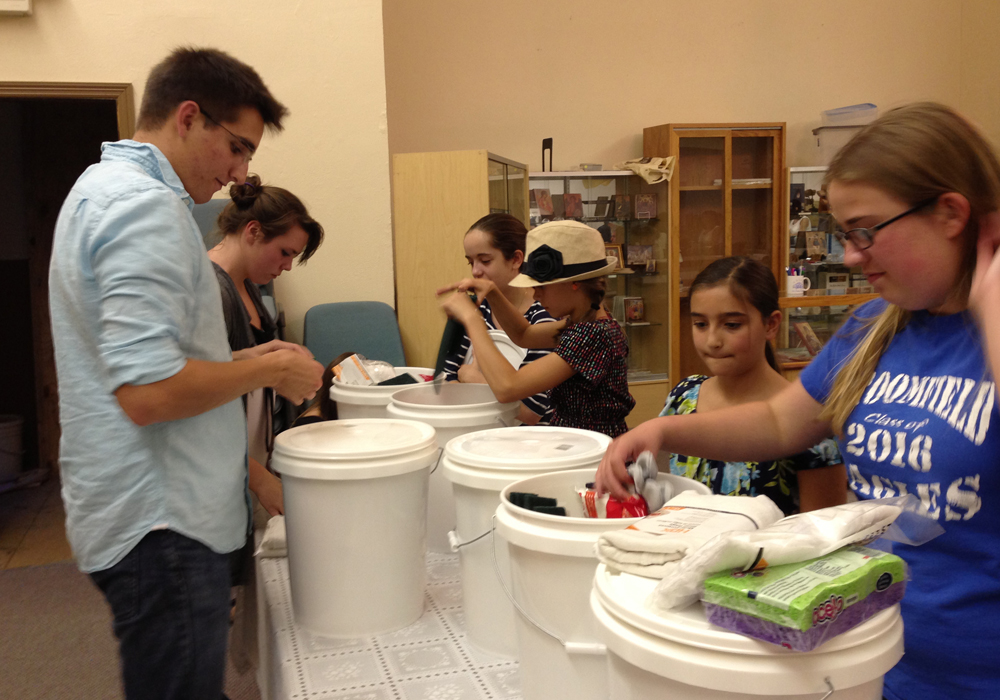 From the road, Matt's wife took out their cell phone and video recorded Matt's efforts to save what he could. "Even though the water was only about a foot deep on my first trip back to the house" he explained to Christopulos while showing him the cell phone video footage, "the current was quickly becoming too strong. I only could make one more trip before it became too dangerous to wade across and we watched the waters engulf our house. Our driveway is now an eight foot ditch that leads to the river, but I thank God that we are okay and have the chance to start again."
Members of IOCC's Emergency Response Network from the Colorado area, in partnership with its ecumenical partners, have been in the towns of Loveland, Windsor and Greeley helping to distribute supplies and providing spiritual and emotional care to survivors like Matt. To date, IOCC has provided more than $55,000 in assistance including personal health kits, clean-up buckets and blankets to affected communities.
HOW YOU CAN HELP
You can help the victims of disasters in the United States, like the Colorado floods, by making a financial gift to the United States Emergency Response Fund, which will provide immediate relief as well as long-term support through the provision of emergency aid, recovery assistance and other support to help those in need. To make a gift, please visit www.iocc.org, call toll-free at 1-877-803-IOCC (4622), or mail a check or money order payable to IOCC, P.O. Box 17398, Baltimore, Md. 21297-0429.
###
IOCC is the official humanitarian aid agency of the Assembly of Canonical Orthodox Bishops of the United States of America. Since its inception in 1992, IOCC has delivered $438 million in relief and development programs to families and communities in more than 50 countries. IOCC is a member of the ACT Alliance, a global coalition of churches and agencies engaged in development, humanitarian assistance and advocacy.