IOCC "Frontline" Volunteers to Coordinate Relief in Storm-Ravaged Areas of Alabama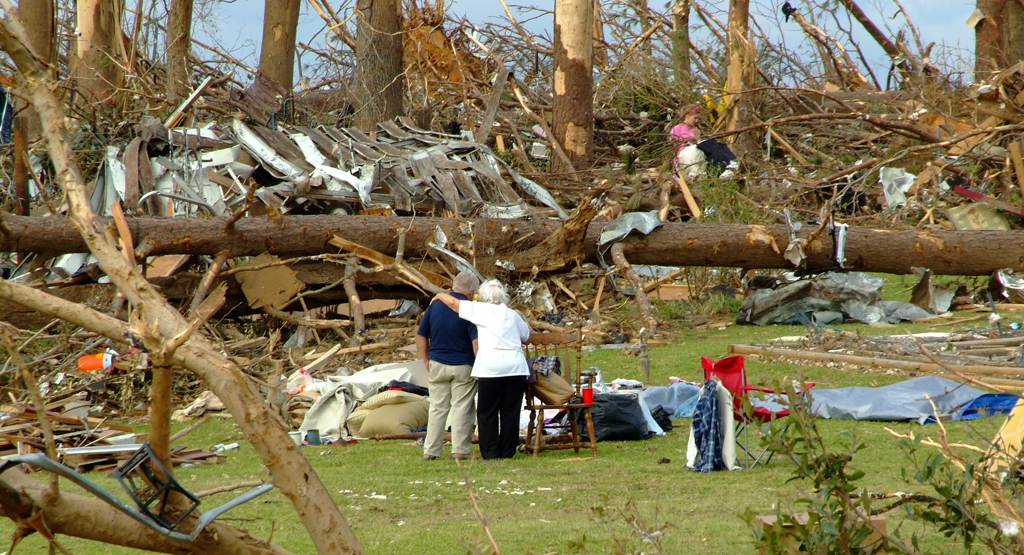 Baltimore, MD (May 5, 2011) — International Orthodox Christian Charities (IOCC) is sending members of its Frontline, a volunteer network of highly trained, credentialed and experienced emergency response personnel, to respond to the relief and recovery efforts in northern Alabama following severe storms, tornadoes and flooding that devastated the area on April 27.
Deacon Dan Gray, of the Antiochian Orthodox Christian Archdiocese and Commander of the US Navy (Retired), also responded to the Gulf Coast following Hurricane Katrina and has worked with the Federal Emergency Management Agency (FEMA). He will begin working in northern Alabama on May 5 to conduct a needs assessment, meet with local Orthodox parishes and partners, and coordinate relief efforts for IOCC.
A second member of IOCC's Frontline is also expected to join the relief effort in the coming days.
IOCC is also making emergency relief supplies available, including health kits, to affected areas near Tuscaloosa where thousands have been left homeless as a result of tornadoes. In addition to the health kits, IOCC anticipates the need for emergency clean-up buckets in Alabama and flood-affected areas along the Mississippi River. The emergency clean-up buckets contain basic household cleaning supplies to help people begin the overwhelming job of cleaning up after a flood, hurricane, tornadoes, or other disasters. For information on how to assemble the emergency clean-up buckets, please visit www.iocc.org/kits.
IOCC is the official humanitarian aid agency of the Standing Conference of Canonical Orthodox Bishops in the Americas (SCOBA) and a member of the ACT Alliance, a global coalition of churches and agencies engaged in development, humanitarian assistance and advocacy.
How You Can Help:
Make an online gift to assist the victims of disasters around the world, like the natural disasters in the United States, by making a financial gift to the United States Emergency Response Fund, at www.iocc.org.
Assemble emergency clean-up buckets to be shipped to places like Alabama – or wherever disasters strike. For information on the emergency clean-up buckets, go to www.iocc.org/kits.
Pray for the people of Alabama and the southern United States and those who have lost loved ones in this disaster and for the safety of those who are working to assist them. See: www.iocc.org/prayers.
# # #