IOCC Frontliners Offer Care to Arizona Community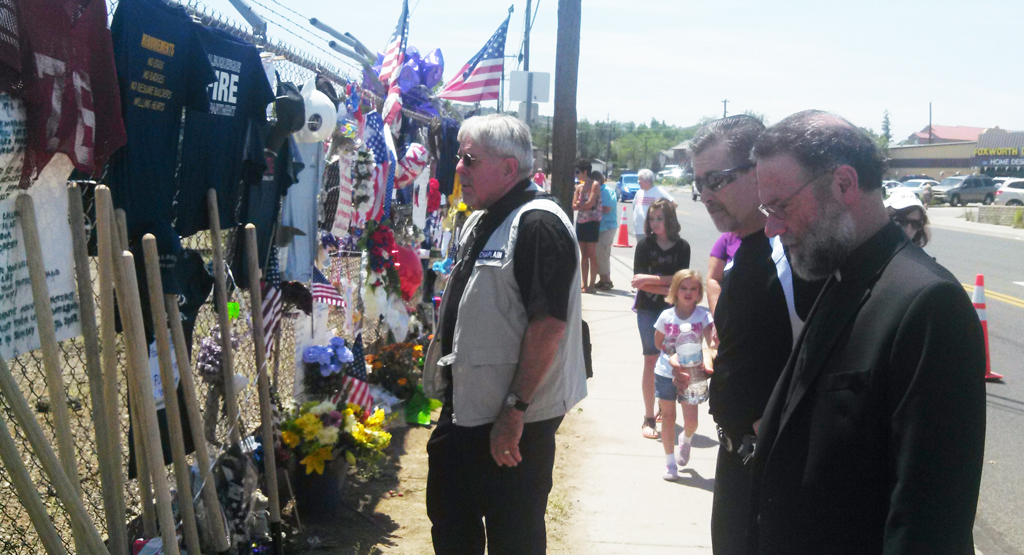 Baltimore, MD (July 5, 2013) — As Fourth of July celebrations somberly recalled the heroism of the 19 firefighters who gave their lives while battling the wildfires which continue to burn in the Yarnell, Arizona vicinity, IOCC Frontliners have been on the ground offering spiritual and emotional care to the families of the stricken, emergency personnel, and residents of the community of Prescott, Arizona where the hotshot fire team was located. IOCC team members have participated in memorial services offering support to grieving townspeople as well as families of those who have lost loved ones.
Fr. Apostolos Hill, pastor at the St. George Greek Orthodox Church in Prescott, explains: "We have a number of St. George parishioners whose lives have been impacted by this tragedy and are thankful for the support of IOCC. It is a small town that is reeling from this tragedy!"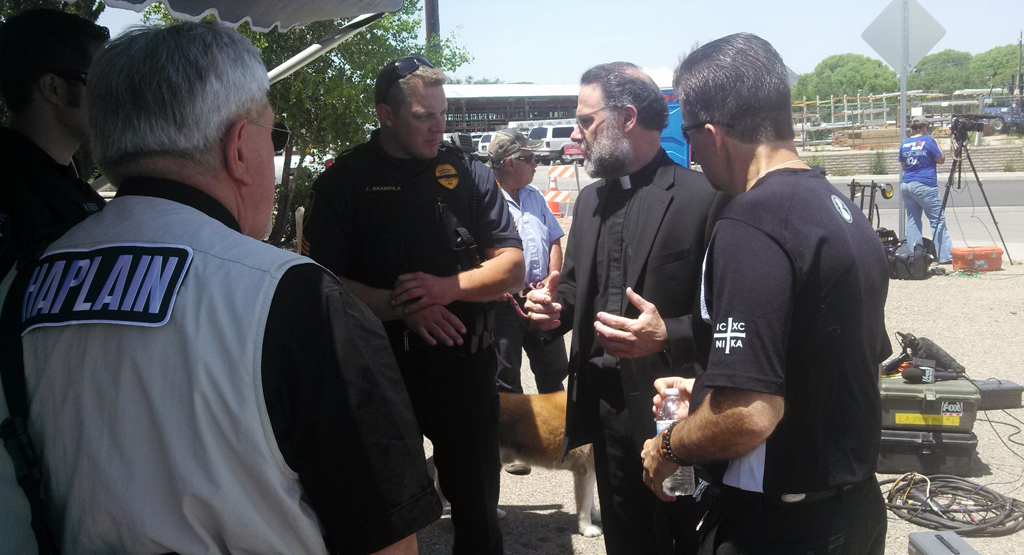 HOW YOU CAN HELP
You can help the victims of disasters in the United States, like the Arizona wildfires, by making a financial gift to the United States Emergency Response Fund, which will provide immediate relief as well as long-term support through the provision of emergency aid, recovery assistance and other support to help those in need. To make a gift, please visit www.iocc.org, call toll free at 1-877-803-IOCC (4622), or mail a check or money order payable to IOCC, P.O. Box 17398, Baltimore, Md. 21297-0429.
###
IOCC is the official humanitarian aid agency of the Assembly of Canonical Orthodox Bishops of the United States of America. Since its inception in 1992, IOCC has delivered more than $438 million in relief and development programs to families and communities in 50 countries. IOCC is a member of the ACT Alliance, a global coalition of churches and agencies engaged in development, humanitarian assistance and advocacy.