IOCC Helping Iraqi Children, Displaced Persons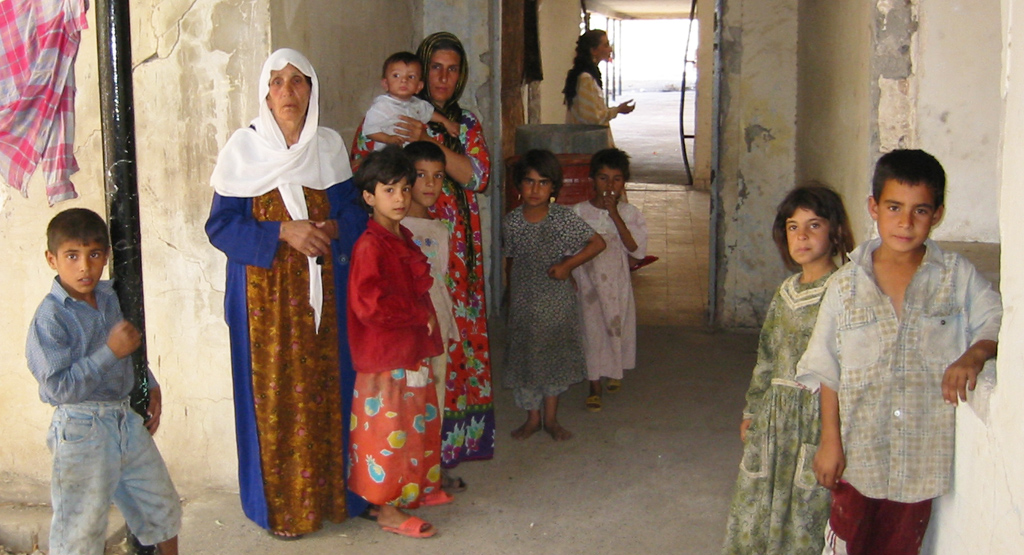 Baghdad (August 15, 2003) — From displaced people in the northern city of Mosul to school children in Baghdad, International Orthodox Christian Charities (IOCC) is bringing new hope and help in post-war Iraq.
IOCC senior staff recently spent a week in Baghdad opening an office and hiring personnel. They also spent time in Mosul, a city of 1.7 million people, where some 50,000 to 70,000 internally-displaced Kurds are in need of the barest necessities.
The Kurds of Mosul were forced from their homes under the previous regime. Now that they have returned, they have no place to live. IOCC Chief Operating Officer David Holdridge and Regional Director George Antoun found one group of 20 families living in an abandoned building.
"They're squatting in an old Iraqi Army barracks," Holdridge said. "Their situation is precarious. Their homes were taken, and they have no place else to go." IOCC, working through local Orthodox Church partners, hopes to provide the families with cooking utensils, food parcels, bedding and other necessities in the coming weeks and months.
"Church leaders that we met expressed their gratitude and appreciation to IOCC for coming to Iraq to help during this difficult and critical period in their country's history," Antoun said. "They are eager to join IOCC in providing help to those who are in most need."
In Baghdad, IOCC, in addition to distributing emergency relief supplies to vulnerable families, is identifying schools in poor neighborhoods that need repair. Iraqi children return to school on Sept. 10, but in many cases, the learning environment is poor.
"This emerged as a clear need while we were there," Holdridge said. "Because of the looting and some collateral damage from the war, there are a lot of public buildings and institutions that need repair. We can be of assistance in that area."
IOCC, supported by the Greek Ministry of Foreign Affairs and the relief alliance Action by Churches Together, hopes to fix broken classroom windows, provide new classroom furniture, and repair damaged electrical and plumbing systems in schools.
"We're trying to move Iraq toward a situation of normalcy, where the children of Iraqis go off to school in the morning without worry," Holdridge said.
More than 400 schools in and around Baghdad are in need of repair, he said. IOCC will concentrate on schools in poor neighborhoods.
IOCC's parent organization, the Standing Conference of Canonical Orthodox Bishops in the Americas, is encouraging all Orthodox Christians to support IOCC's efforts in Iraq through prayer and giving.
IOCC has worked in the Middle East since 1997 and, in addition to Iraq, has programs in the Holy Land and Lebanon. To learn more about IOCC's humanitarian and self-help programs around the world, please visit www.iocc.org or call toll-free 1-877-803-4622.
###