International Orthodox Christian Charities Joins Fray after Baltimore Flooding
Orthodox Christian humanitarian and development organization responds after flooding affects homes in Charm City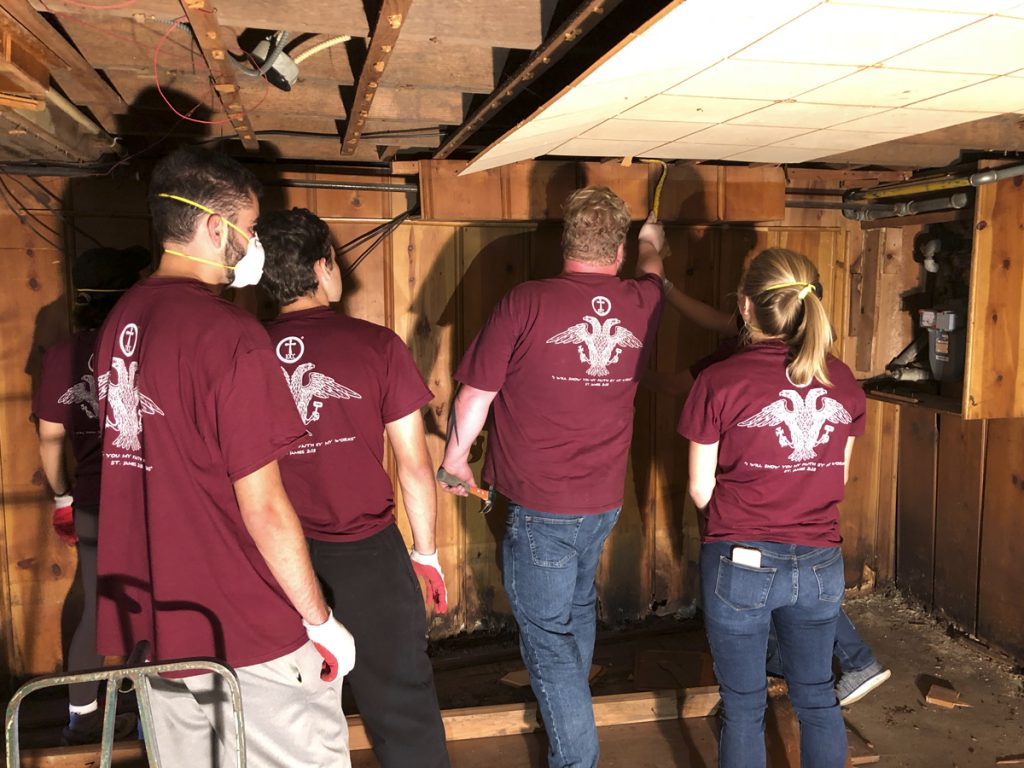 Baltimore, MD (June 14, 2018) – International Orthodox Christian Charities (IOCC), headquartered in Greater Baltimore, Maryland, is deploying emergency teams to clear homes of debris in the wake of disastrous flooding across the area.
In late May, heavy rains drenched Maryland, causing extensive flooding, flash floods in some places, and at least one death. Among the areas most affected were parts of southwest Baltimore City, Baltimore County, and Ellicott City in Howard County. In the City of Baltimore, flash flooding occurred along Frederick Avenue in Beechfield, where some basements flooded with up to eight feet of water, mud, and backed-up sewage.
Beginning June 6, IOCC mobilized its US Program to respond, coordinating with the umbrella group Maryland Volunteer Organizations Active in Disaster (MDVOAD), as well as with the Baltimore City Mayor's Office of Emergency Management, Team Rubicon, and Southern Baptist Disaster Relief. Specialized staffers are leading teams of volunteers on "muck outs," working to clear homes of debris and damaged items to prepare them for drying and repair. Muck outs are the first step in the recovery process.
"This flooding hits close to home for IOCC," said IOCC's US Country Representative Daniel Christopulos, "and it's meaningful for the organization to able to help our neighbors this way, right here in Baltimore." Supplementing US Programs staff and local volunteer teams, headquarters staffers will also be volunteering to clean up in the coming weeks.
The organization is accepting volunteer applicants for work through the end of June. No expertise is needed; training and equipment is provided. To sign up, visit iocc.org/actionteams and click "Emergency Action Teams."
# # #
IOCC, the humanitarian and development agency of the Assembly of Canonical Orthodox Bishops of the United States of America, was created in 1992 in response to the collapse of the Soviet Union and to support innocent people affected by conflict in the former Yugoslavia. Today, the organization applies its expertise in humanitarian response to manmade and natural crises in Europe, Africa, the Middle East, and the United States. The organization has, since its founding, distributed aid worth over $625 million in more than 60 countries around the world, and offers assistance based solely on need.