IOCC Launches Iraqi Refugee Program in Syria
Providing Education to Disadvantaged School Children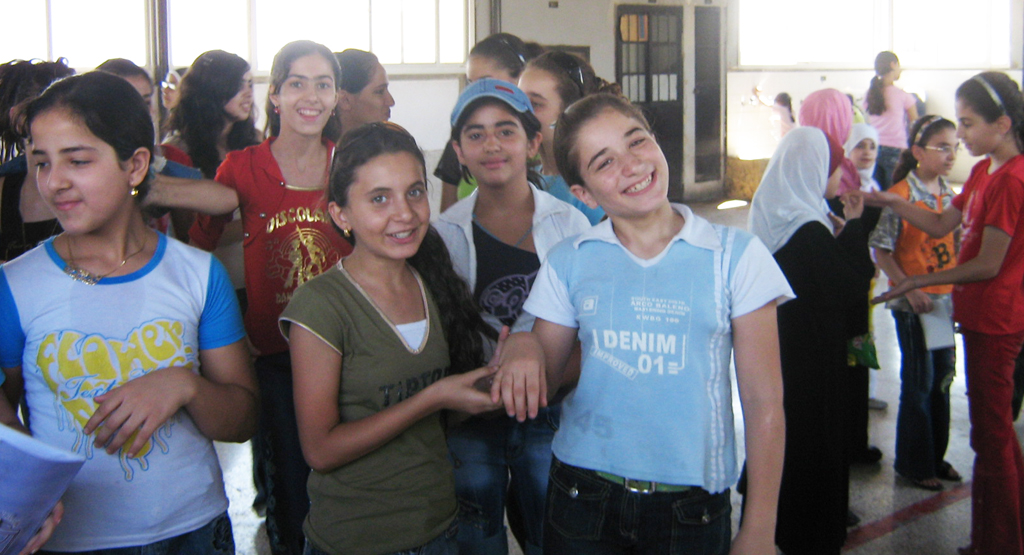 Baltimore (July 31, 2007) — Iraqi refugee children who have fled the dangers of their homeland still face the danger of a childhood without an education. International Orthodox Christian Charities (IOCC), the Baltimore-based humanitarian aid organization, announces a new initiative that will enable refugee children to continue their education in Syria. The $1.2 million grant from the U.S. Department of State's Bureau of Population, Refugees, and Migration (PRM) will allow 4,100 Iraqi children of Sunni, Shi'a and Christian backgrounds, as well as disadvantaged Syrian students, to enroll in a primary or secondary school for a full school year. Others will receive the vocational training of their choice.
Although Syria allows Iraqi refugee children to attend public schools free of charge, most schools are severely over-crowded and have reached their full capacity. In addition, refugee children are usually economically disadvantaged and cannot afford the uniforms, books and supplies needed to attend school. Many are not adequately prepared for school having missed one academic year or more due to their ordeal.
IOCC's program, conducted in cooperation with the Greek Orthodox Patriarchate of Antioch and All the East, will provide school fees, uniforms, school supplies, tutoring, and summer school. Approximately 1,500 youth who lack the credentials to attend school will receive vocational training including computer-based graphics, word processing, car repair, and hairstyling. Unemployed Iraqi teachers will benefit through part-time employment opportunities.
"IOCC's program will ease the social welfare burden on Syria that the influx of Iraqi refugees has created," said His Eminence Metropolitan PHILIP, the primate of the Antiochian Orthodox Christian Archdiocese of North America and the Vice Chairman of the Standing Conference of Canonical Orthodox Bishops in the Americas (SCOBA). "Supported by SCOBA, IOCC has honed its educational expertise in Lebanon, the Holy Land, Iraq, Jordan, and now in Syria," he continued.
Iraqi children comprise the vast majority of direct beneficiaries. However, local Syrian students will benefit also as IOCC will provide them with 15,000 school kits worth $228,000 through its Gifts-In-Kind program in partnership with Church World Service (CWS). The school kits will be distributed to Syrian and Iraqi students in the greater Damascus and Hasakeh regions, as well as schools in the Old City, Kassah, Jaramana and Roukn Eddine.
"We believe the program will ease tensions by providing access to education for both Syrian and Iraqi students," said IOCC Director of Operations Matthew Parry. All IOCC activities in Syria will be coordinated with UNHCR, UNICEF, local government entities and the Patriarchate.
IOCC, founded in 1992 as the official humanitarian aid agency of the Standing Conference of Canonical Orthodox Bishops in the Americas (SCOBA), has implemented over $250 million in relief and development programs in 33 countries around the world. IOCC is a member of the global alliance Action by Churches Together (ACT) International.
###