IOCC and Local Orthodox Priests Reach Farmers in Greece's Hard-Hit Ileia Province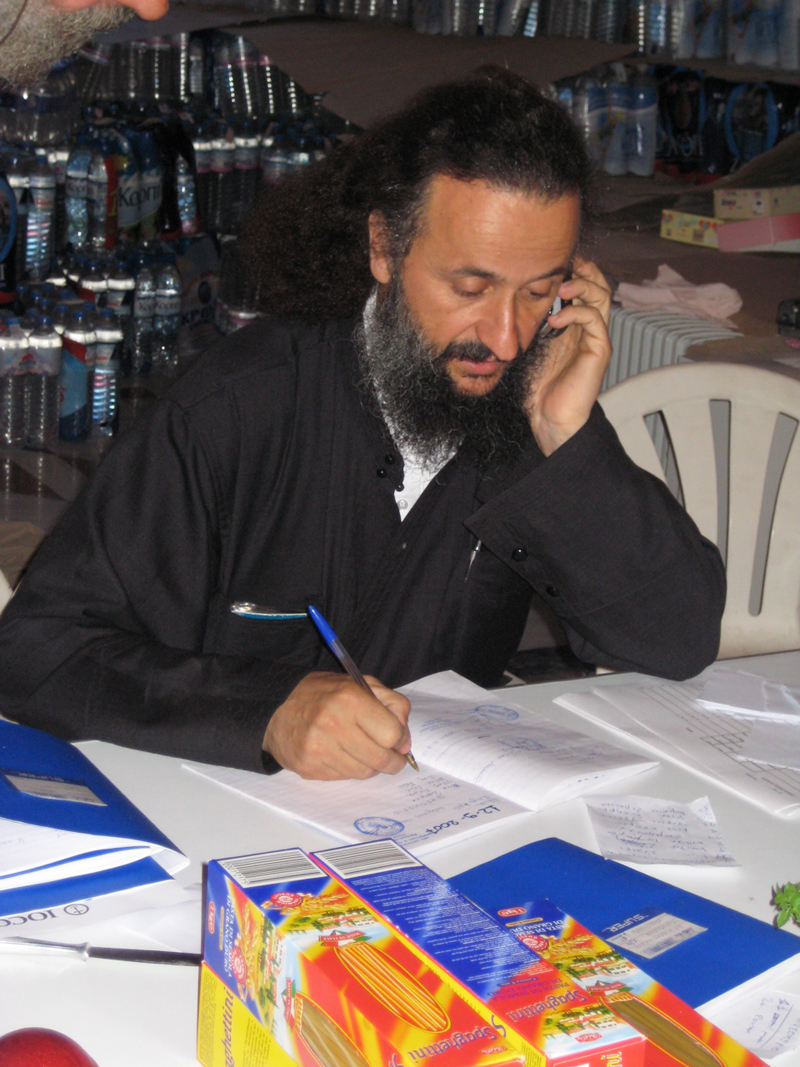 Ileia Province, Greece (September 13, 2007) — On his back and through the flames that burned everything except his house, Father Ioanni carried to safety his 22 year-old son who had passed out from smoke inhalation. The wildfires that devastated Greece's western province of Ileia spared Father Ioanni's home but completely destroyed his father's 600 year-old home along with its original furnishings and olive and fruit trees. In the midst of the devastation Father Ioanni has been assisting International Orthodox Christian Charities (IOCC) in its work to distribute emergency relief to the farmers of this region.
Since last Saturday, IOCC has been delivering 170 metric tons of animal feed for farmers with small and large livestock—a total of 53,000 head of livestock. Of this amount, 150 metric tons is being distributed in cooperation with local authorities through five centers of the province (Zacharo, Krestena, Andritsena, Alfira, Foloi). Twenty metric tons of feed is being delivered directly to farmers in isolated mountain villages who are unable to reach the distribution centers. IOCC trucks have moved into those mountainous areas with the help of Orthodox priests like Father Ioanni who know the needs of their parishes.
In Wednesday's rain which made roads slippery and which would ruin the animal feed if they did not work quickly, IOCC staff unloaded and distributed the animal feed to priests who in turn relayed it to the province's 55 parishes. Father Ioanni said that the recipients of the 10 tons of animal feed that IOCC distributed to his area had the villagers "flying in the air."
The Vice Prefect of Ileia, Nikos Mihalopoulos, described the wildfires of Greece that began last August as "a Biblical catastrophe" and thanked IOCC for its assistance to the farmers of Ileia. Father Ioanni gave his own thanks to IOCC in the form of a benediction, "May you always be in the position to give rather than to receive."
IOCC, founded in 1992 as the official humanitarian aid agency of the Standing Conference of Canonical Orthodox Bishops in the Americas (SCOBA), has implemented over $250 million in relief and development programs in 33 countries around the world.
To help in providing emergency relief, call IOCC's donation hotline toll-free at 1-877-803-4622, make a gift on-line at www.iocc.org, or mail a check or money order payable to "IOCC" and write "Greece Fires" in the memo line to: IOCC, P.O. Box 17398, Baltimore, Md. 21297-0429.
###