IOCC Marks National Hurricane Preparedness Week with Lifesaving Tips to Survive a Disaster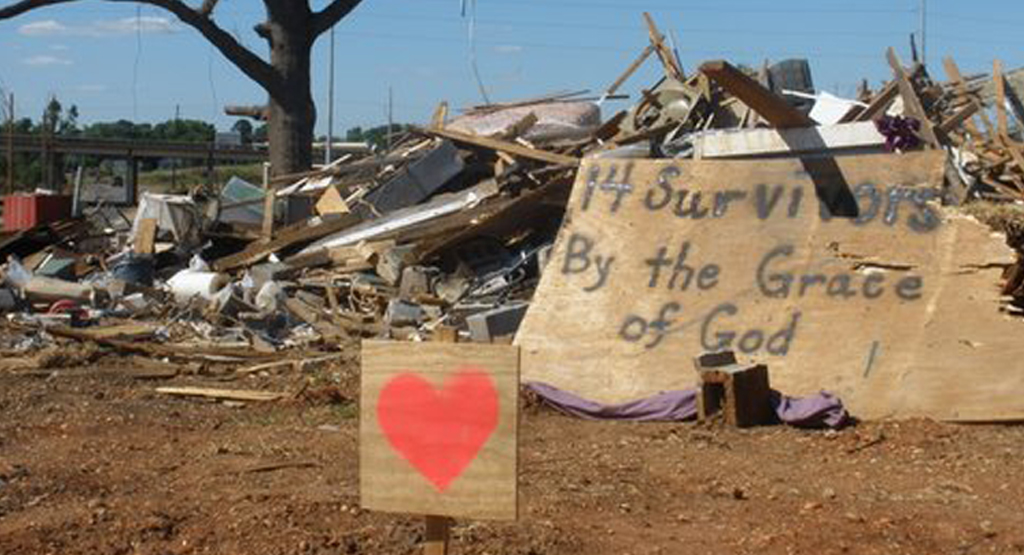 Baltimore, MD (May 29, 2012) — Memorial Day weekend ushered in the beginning of summer, and the official start of the Atlantic hurricane season. If you only had minutes to flee your home before a tropical storm or a hurricane hit, what would you grab as you ran out the door? Pets? Photos? A beloved family heirloom? Most likely the very items you need to rebuild your life after a disaster, like medical and financial records, weren't at the top of that list.
International Orthodox Christian Charities (IOCC) has been delivering emergency relief to disaster survivors around the world since 1992, and offers this four-point checklist to help you provide for the safety and security of yourself and your loved ones in the time of an emergency.
Whether you live along the hurricane corridor of the East Coast, tornado alley in the Heartland, or near an earthquake zone in the West, taking a few simple steps in advance can make a critical difference in keeping you and your family safe.
√ Get a Kit of Emergency Supplies
√ Make a Plan for What You Will Do in an Emergency
√ Be Informed About What Might Happen
√ Get Involved
Click here to download the Emergency Financial First Aid Kit to help your family maintain financial stability during and after an emergency. This kit is a simple tool that helps you to identify and organize key financial records and provides a quick reference file for your most important financial documents.
HOW YOU CAN HELP
Assemble emergency health, hygiene or baby kits to be shipped to people in need following a disaster. For assembly instructions, please visit www.iocc.org/kits
Make an online gift to assist victims of disasters around the world by making a financial contribution to the International Emergency Response Fund which will provide immediate relief as well as long-term support through the provision of emergency aid, recovery assistance and other support to those in need. To make a gift , please visit www.iocc.org, call toll-free at 877-803-4622 (IOCC) or mail a check or money order to IOCC, P.O. Box 17398, Baltimore, MD 21297-0429.
###
International Orthodox Christian Charities is the humanitarian agency of the Assembly of Canonical Orthodox Bishops of the United States of America. Since its inception in 1992, IOCC has delivered more than $400 million in humanitarian relief and development programs to families and communities in 50 countries.