IOCC Marshalls Frontliners to Assist Those Affected by Arizona Wildfires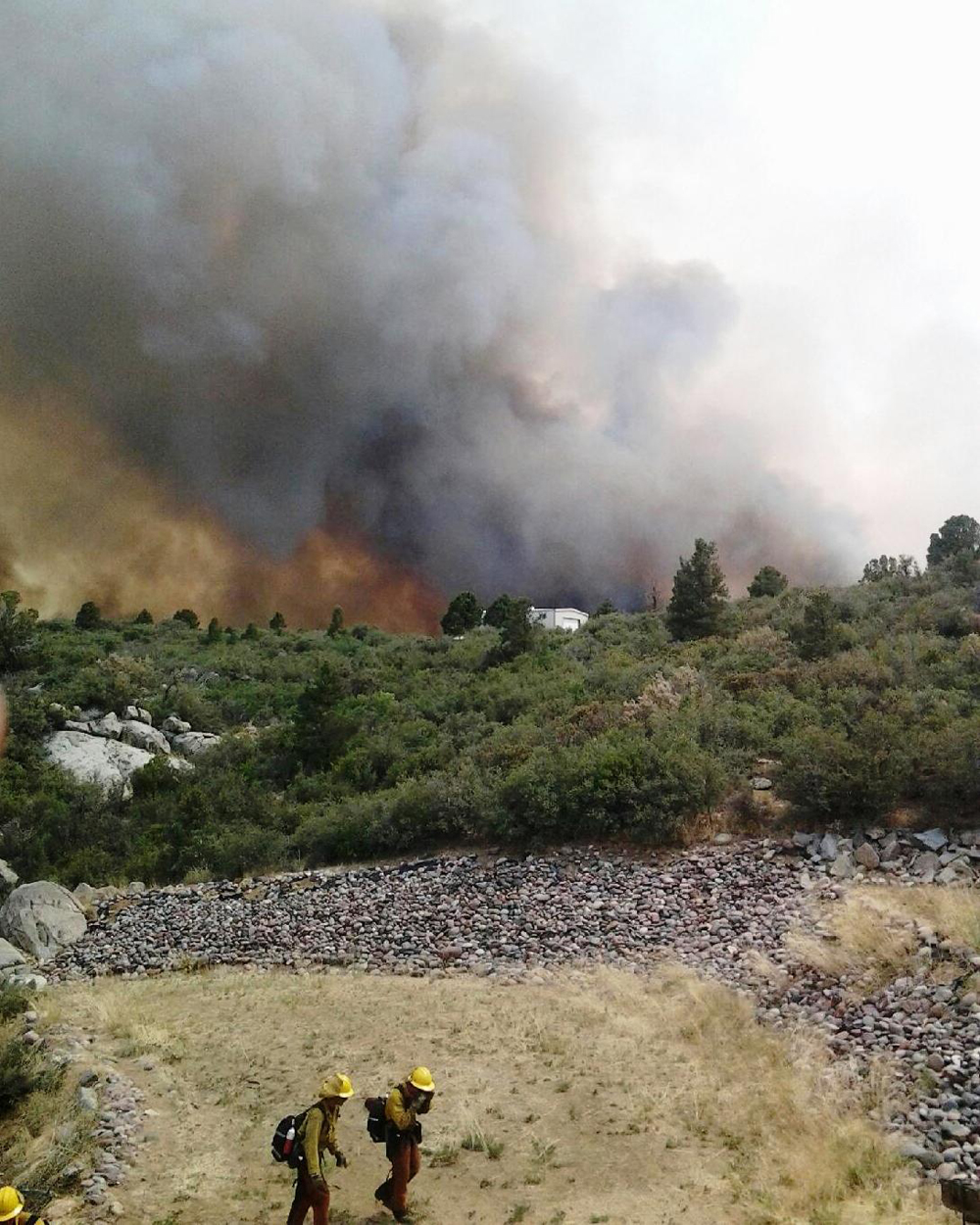 Baltimore, MD (July 2, 2013) — As the communities of Prescott and Yarnell, Arizona, mourn the loss of 19 firefighters and the destruction of 200 buildings by the wildfires that have already scorched 8,400 acres and are still raging out of control in the area northwest of Phoenix, please join IOCC in praying for the impacted families and lost loved ones.
IOCC has been in contact with the Orthodox community in the affected area as well as its ecumenical partners, and at the request of the local Orthodox priest, has sent a team of its Frontline trauma counselors to assist in spiritual and emotional care as well as further assess the emerging needs for any appropriate future responses that IOCC might offer.
HOW YOU CAN HELP
You can help the victims of disasters in the United States, like the Arizona wildfires, by making a financial gift to the United States Emergency Response Fund, which will provide immediate relief as well as long-term support through the provision of emergency aid, recovery assistance and other support to help those in need.
To make a gift, please visit www.iocc.org, call toll free at 1-877-803-IOCC (4622), or mail a check or money order payable to IOCC, P.O. Box 17398, Baltimore, Md. 21297-0429.
###
IOCC is the official humanitarian aid agency of the Assembly of Canonical Orthodox Bishops of the United States of America. Since its inception in 1992, IOCC has delivered more than $438 million in relief and development programs to families and communities in 50 countries. IOCC is a member of the ACT Alliance, a global coalition of churches and agencies engaged in development, humanitarian assistance and advocacy.