IOCC Mobilizes Response for Greece Fires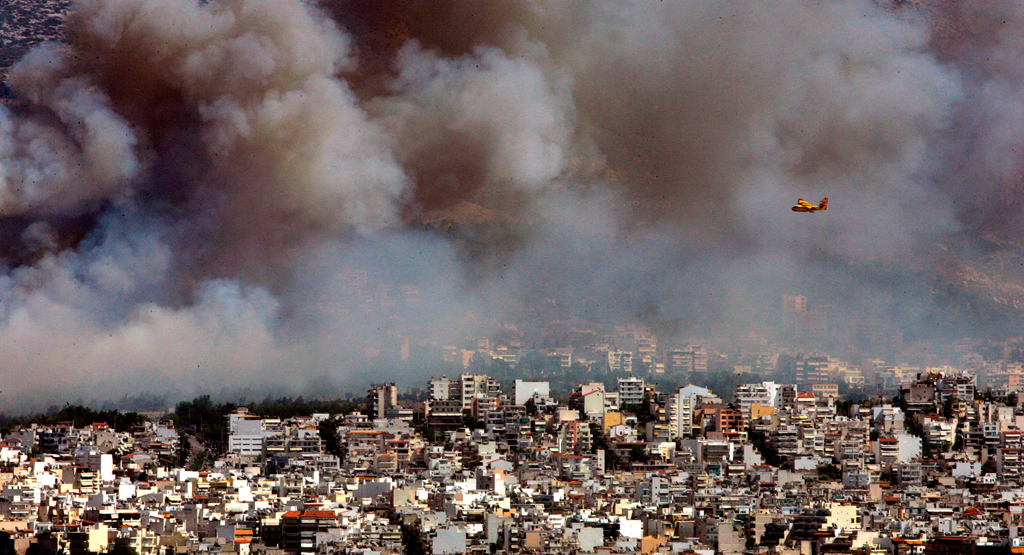 Baltimore (August 27, 2007) — In response to the fires raging in Greece, considered the worst the country has suffered in over 100 years, the U.S. based humanitarian aid organization International Orthodox Christian Charities (IOCC) has announced an immediate emergency response to provide relief supplies and technical assistance for the thousands of displaced villagers affected by this national tragedy.
"As we mourn the loss of life and sympathize with those who have had to flee their homes, we are mobilizing our emergency response through our IOCC Athens office and coordinating with the Greek Orthodox Archdiocese of America," said IOCC Executive Director & CEO Constantine M. Triantafilou.
"More than sixty people have lost their lives, others remain missing, and Greece's emergency response capabilities are stretched to their limits," said Despina Katsivelaki, IOCC Head of Office in Athens. "These fires have devastated large areas of Greece, from the island of Evia north of Athens to the Peloponnese in the south since Friday," she continued. IOCC, founded in 1992 as the official humanitarian aid agency of the Standing Conference of Canonical Orthodox Bishops in the Americas (SCOBA), has implemented over $250 million in relief and development programs in 33 countries around the world.
To help in providing emergency relief, call IOCC's donation hotline toll-free at 1-877-803-4622, click here to donate on-line, or mail a check or money order payable to "IOCC" and write "Greece Fires" in the memo line to: IOCC, P.O. Box 17398, Baltimore, Md. 21297-0429.
###