IOCC Offers Volunteer Opportunity to Help Rebuild Homes on Gulf Coast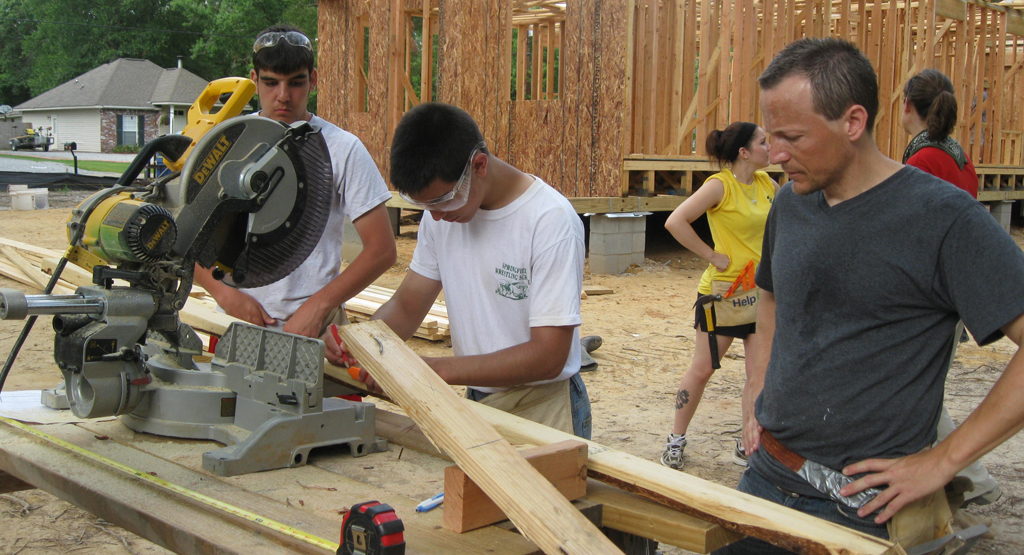 Baltimore, MD (April 30, 2010) — International Orthodox Christian Charities (IOCC) will once again be calling on Orthodox volunteers from throughout the United States to build homes for families whose lives were devastated by Gulf Coast hurricanes.
The program will give teams the opportunity to serve one-week stints in St. Tammany Parish, Louisiana, an area that suffered the loss of more than 48,000 housing units in Hurricane Katrina according to estimates by the U.S. Department of Housing and Urban Development. Opportunities to serve begin on May 2 and end on August 1.
"I came down with my 17-year-old son," said IOCC volunteer Jim Kostaras, an architect from Boston who served on a team in Louisiana during the summer of 2009. "It was a great opportunity for us to come to New Orleans and to meet great people from Orthodox communities from across the U.S. and to put our faith to work in a meaningful way," he continued.
Volunteers don't have to be skilled – just energetic. Activities include siding, roofing, framing, landscaping and support. Over 550 Orthodox volunteers have helped build 200 homes with IOCC since the program's inception in 2006. "We are at the vanguard of a national effort to engage Orthodox volunteers in a variety of opportunities right here in the U.S.," says Pascalis Papouras, IOCC's US Program Coordinator.
The volunteer contribution is $800 per person and includes round-trip airfare, local transportation, room & board, materials, supplies, tools and site supervision. Volunteers must be 18 years of age or older, but 16 and 17 year olds are accepted if they are accompanied by a parent. Volunteers can apply online at iocc.org/volunteer.
IOCC is the official humanitarian aid agency of the Standing Conference of Canonical Orthodox Bishops in the Americas (SCOBA) and a member of the ACT Alliance, a global coalition of churches and agencies engaged in development, humanitarian assistance and advocacy.
###