IOCC Opening Doors to Education for Children of the Famine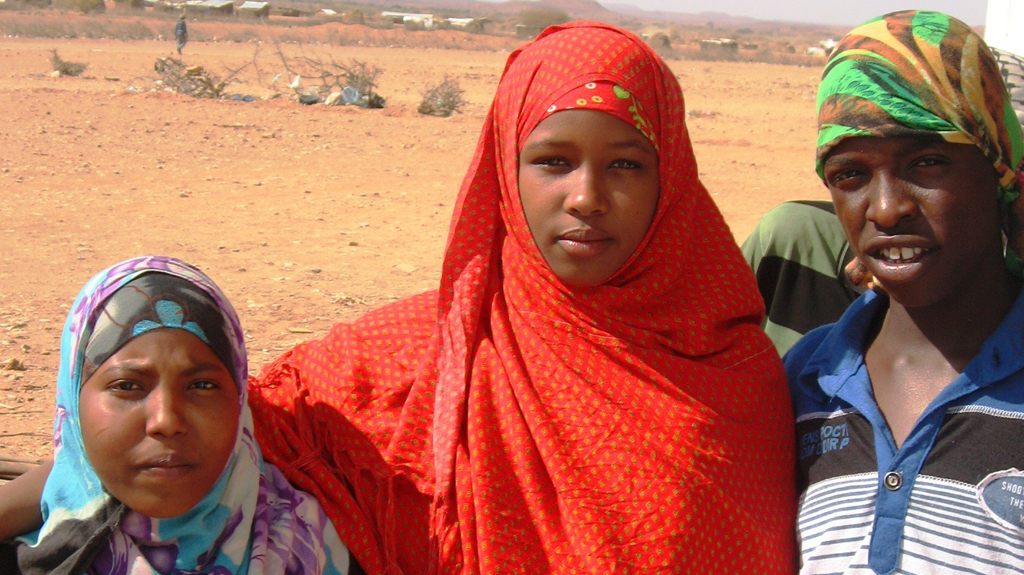 Baltimore, MD (January 11, 2012) — As the young refugee children of Somalia's famine begin to regain their strength under the watchful care of international relief organizations, many are heading back to class in one of the several elementary schools existing in the refugee camp of Bokolomanyo and other nearby camps in Dolo Ado, Ethiopia. For their older brothers and sisters, the nearest high school is more than 60 miles away leaving displaced refugee families desperate to find an accessible and safe place for their adolescent sons and daughters to complete their education. Responding to their needs and a desire to help, International Orthodox Christian Charities (IOCC) in cooperation with the Ethiopian Orthodox Church Development and Inter Church Aid Commission (EOC-DICAC) is constructing the first high school in Bokolomanyo for teen refugees.
The hundreds of teenaged boys and girls now living in Bokolmanyo camp have endured years of Somalia's internal conflict, drought and displacement that denied them stable communities in which to attend school on a regular basis. As a result, more than 500 of these young Somali refugees aged 15 to 20 have not had the opportunity to complete their education.
Access to a school and regular class attendance will be the first step in restoring some normalcy to the turbulent lives of these children. The first phase of construction will include four classrooms, an administrative office, storage rooms and living quarters for the school staff. Classrooms will be equipped with desks, blackboards, and teaching materials, and a new water and sanitation facility will provide the children and faculty with clean, running water.
IOCC Ethiopia Country Representative, Sigurd Hanson, says that although the first building phase will take several months to complete, the need for schooling is urgent and teens will soon begin attending class in tents provided by UNICEF. "This chance to learn will not only keep the children occupied with a productive activity, but contribute to an educational foundation that will enhance their development and their future prospects in the world," says Hanson.
Growing into a teenager without an education is the harsh reality for thousands of adolescent Somali refugees who fled the famine in their country to find food and safety in the refugee camps of Dolo Ado, Ethiopia. In order to accommodate all 500 of the teen boys and girls currently living in the Bokolomanyo, additional financial support is still direly needed to complete construction of eight more classrooms, a library and a laboratory.
How You Can Help
You can help the victims of disasters around the world, like those in Somalia, by making a financial gift to the IOCC International Emergency Response Fund, which will provide immediate relief as well as long-term support through the provision of emergency aid, recovery assistance and other support to help those in need. To make a gift, please visit www.iocc.org, call toll free at 1-877-803-IOCC (4622), or mail a check or money order payable to IOCC, P.O. Box 17398, Baltimore, Md. 21297-0429.
###
IOCC, founded in 1992 as the official humanitarian aid agency of the Standing Conference of Canonical Orthodox Bishops in the Americas (SCOBA), has implemented relief and development programs in more than 40 countries around the world.