IOCC Pledges New Homes and Hundreds of Volunteers for Habitat Initiative
"Volunteer in the Gulf Coast" Makes IOCC Lead Organization for Louisiana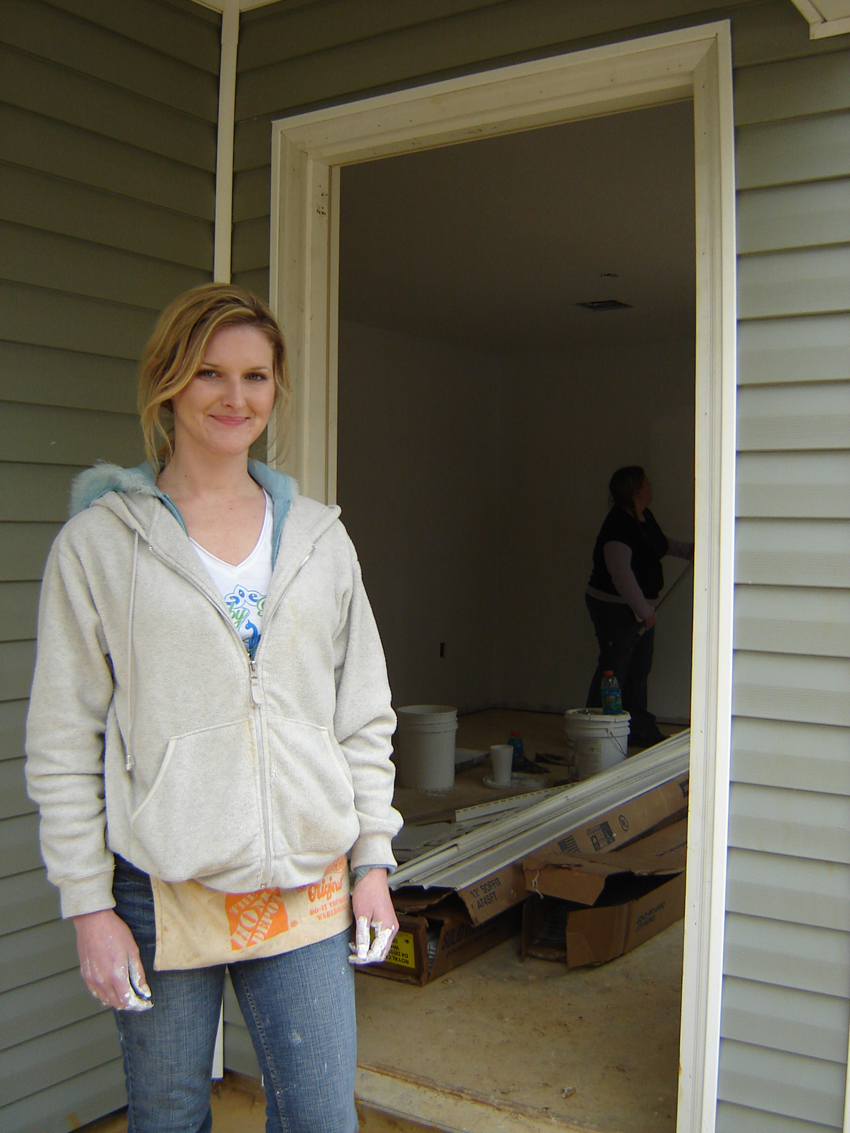 Baltimore (February 7, 2007) — Representatives of International Orthodox Christian Charities (IOCC) pledged financial support for three new homes, and thousands of volunteer hours in support of Habitat for Humanity International's "Faith Village" initiative at a special prayer breakfast in Mandeville, Louisiana on January 31.
"I promise you today that we in the Orthodox Church have not forgotten you," said IOCC Board Member Father Michael Rosco, who spoke at the prayer breakfast and who had brought fellow clergy and parishioners from the Carpatho-Russian Orthodox diocese to Covington, Louisiana to build Habitat homes. "We will continue to help you and to support you hand in hand as you strive to rebuild your community," he continued. Their work is part of IOCC's "Volunteer in the Gulf Coast" program in partnership with Orthodox churches and Habitat for Humanity International. IOCC has been sending volunteer crews every month since November 2006 to build Habitat homes in Covington and Biloxi, Mississippi.
As part of IOCC's commitment to volunteerism, it has pledged to finance the complete building of three homes for the "Faith Village" initiative, which is designed to get the faith community involved in building a development of homes in St. Tammany Parish, Louisiana by the beginning of spring 2007.
New housing in the still-battered Gulf Coast is critical in order to stimulate the return of schools and businesses. Volunteer help is greatly needed considering the extreme shortage of skilled laborers and land values that have doubled and tripled. IOCC has committed more than $4 million in relief and reconstruction efforts since the 2005 hurricanes that ravaged the Gulf Coast.
If you would like to volunteer to help build new homes with IOCC on the Gulf Coast, please click here to complete an on-line application, or call toll free at 1-877-803-IOCC (4622).
IOCC was founded in 1992 as the official humanitarian aid agency of the Standing Conference of Canonical Orthodox Bishops in the Americas (SCOBA). Since then, it has implemented over $250 million in relief and development programs in 33 countries around the world.
###