IOCC Projects in West Bank Featured at United Nations Panel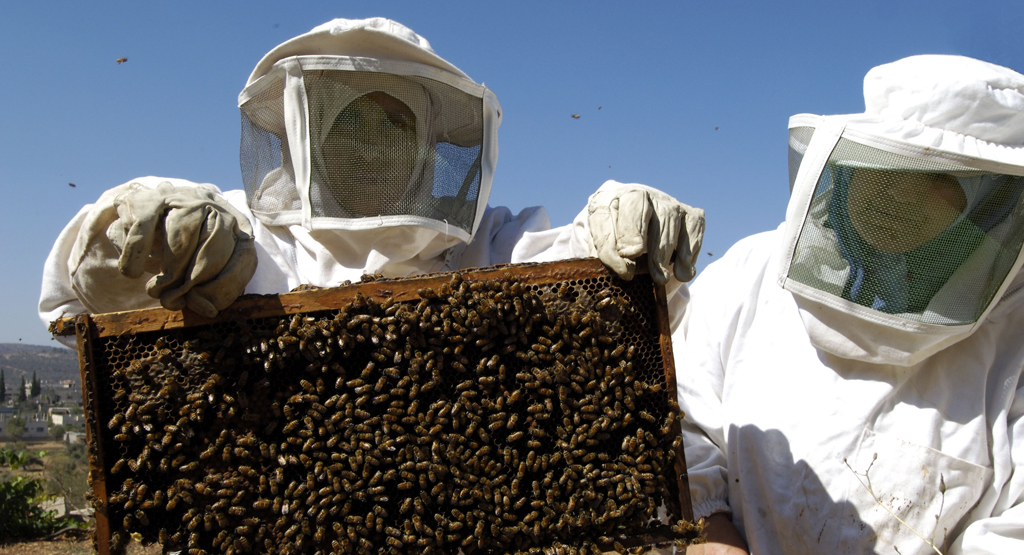 Baltimore, MD (October 6, 2005) — International Orthodox Christian Charities (IOCC) projects in the West Bank of the Palestinian Territories were offered high profile exposure during the 58th annual conference of the Department of Public Information/Non-Governmental Organizations at the United Nations on September 8, 2005.
During a workshop entitled: "Building Education Partnerships to Provide Quality Education for Girls and Eradicate Poverty", IOCC board member Anne Glynn Mackoul presented to the UN audience of four hundred attendees descriptions of two successful IOCC projects in the West Bank related to the education of women and girls in breaking the cycle of poverty.
Mackoul described the first project as a "bricks and mortar" effort to provide classroom space in rural villages that allows children to attend school without having to travel through dangerous and uncertain terrain and checkpoints.
"Girls in rural areas that have no schools suffer the harshest educational consequences," said Mackoul. "While girls are able to attend school in neighboring villages in the early years, conservative traditions often prevent them from leaving their villages after they reach the age of thirteen."
The project allows Palestinian children to attend school without being forced to cross barriers just to attend. It also provides for adequate classrooms and school structures so that girls will continue to have safe, non-threatening access to education in their local communities.
A $2.1 million grant from the United States Agency for International Development enabled IOCC to implement the program in twenty-four rural northern West Bank communities.
In addition to the school construction initiative, an innovative program that introduced beekeeping to women in rural areas of the West Bank was also presented.
Mackoul described how the continuing occupation and construction of the separation wall has devastated communities and eliminated most opportunities for self-reliant occupations. Through a modest investment in ideas generated from within a local context, she described the dramatic changes that had resulted in the lives of individual women and their families.
IOCC provided training, equipment, bee cells and specialized clothing initially to 160 female heads-of-households. Priority was given to rural women from remote areas of the West Bank where no other donors were implementing relief or employment initiatives.
The result has been that each bee cell has produced 110 kilograms of honey, and each kilogram has sold at market for $16.00, providing a gross income of $1,760 per annum – twice the average annual income for a Palestinian family of six.
The first group of 160 women to participate in the program has since been joined by a second group of 176 women, increasing to 338 the number of women trained in a period of one year.
Citing some of the outcomes of the project, Mackoul reported that "the women involved in this project have become leaders in their communities and some have been elected to municipal positions."
The innovative program itself arose out of a grassroots assessment of local need and the dedication of several local women, including Ms. Nora Kort, IOCC country representative for programs in Jerusalem, West Bank and Gaza and Ms. Besima Jaghoub, who serves as a regional field officer for IOCC. The two women conceived of the idea and were determined to encourage and empower self-reliance and community mobilization, cohesion and cooperation among women in rural communities.
IOCC was offered the opportunity to participate in the workshop among United Nations non-governmental organizations by the Greek Orthodox Archdiocese of North America which holds official status at the United Nations. The forum was sponsored, in part, by the Greek Orthodox Archdiocesan Council.
###