IOCC Reaches Syrian Families Unable to Flee to Safety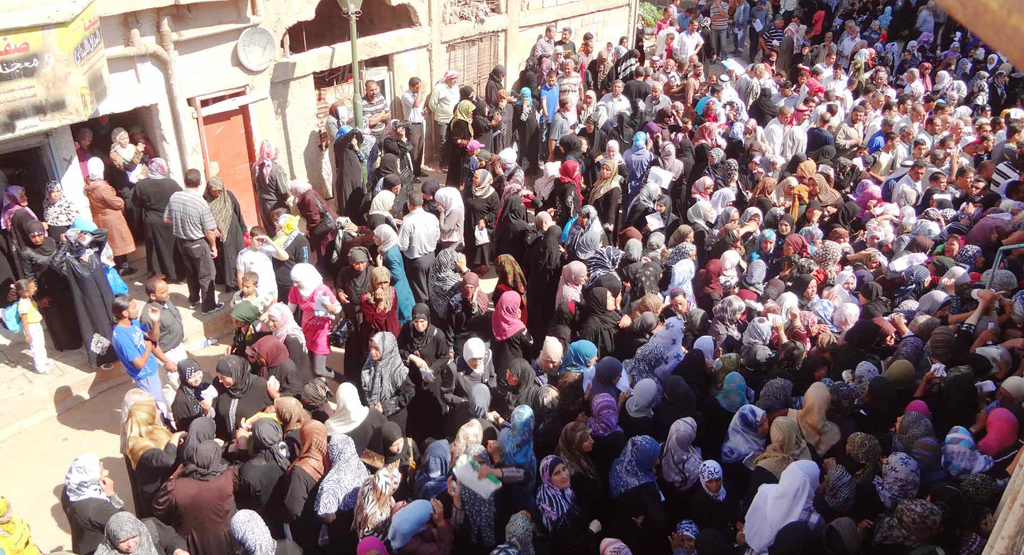 Baltimore, MD (August 1, 2013) — Restricted movement and disruption to normal life brought on by Syria's two-year conflict has left as many as eight million Syrians in need. With roads linking Damascus to Dara'a and other major Syrian towns often closed for extended periods of time, thousands of families living in the country's southwestern governorate of Dara'a remain trapped in their homes as prolonged fighting in neighborhoods throughout the region intensifies. Many have lost their jobs. Food and basic necessities are becoming harder to find.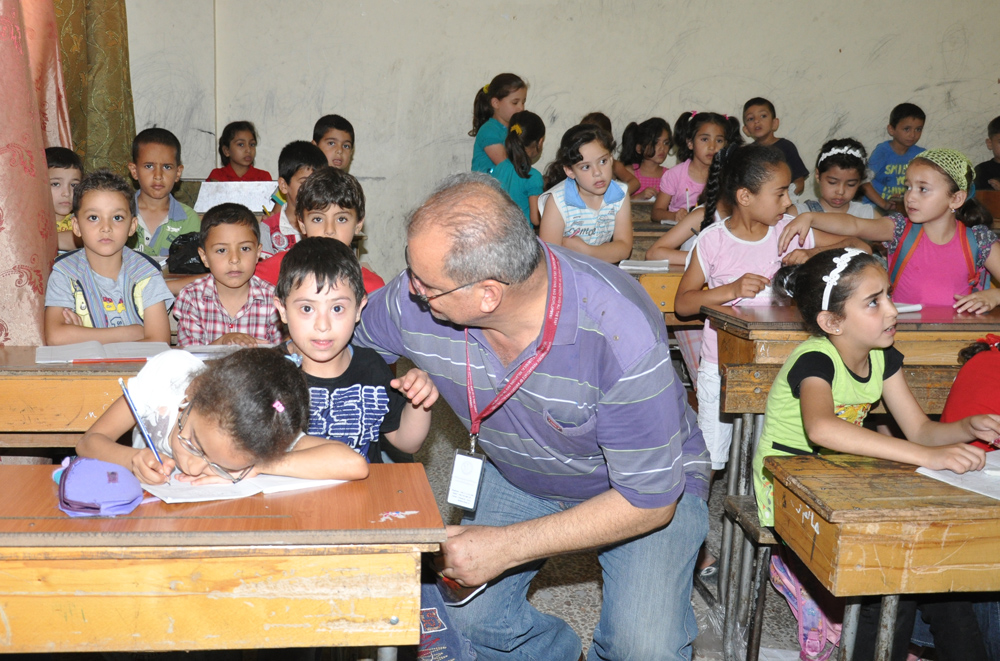 International Orthodox Christian Charities (IOCC) in cooperation with the Greek Orthodox Patriarchate of Antioch and All the East (GOPA) is responding to the urgent needs of the more than 60,000 families confined to this volatile area with emergency relief including food parcels, family hygiene kits, bedding, kitchen sets, and school supplies for children. Since opening relief offices in the region earlier this year, IOCC/GOPA provided housing support, and created temporary construction jobs to repair a building which will be used as a shelter for displaced persons.
IOCC/GOPA is currently the only international humanitarian agency with offices registering the needs of the affected Syrians in the region, and has one of the largest networks inside Syria to respond to the ongoing humanitarian crisis. Since 2012, IOCC has provided emergency relief to more than 820,000 Syrians displaced in their own country or living as refugees in Jordan, Lebanon, Iraq and Armenia.
HOW YOU CAN HELP
You can help the victims of poverty and conflicts around the world by making a financial gift to the International Emergency Response Fund which will provide immediate relief, as well as long-term support through the provision of emergency aid, recovery assistance and other support to help those in need. To make a gift, please visit www.iocc.org or call toll free at 1-877-803-IOCC (4622), or mail a check or money order payable to IOCC, P.O. Box 17398, Baltimore, MD 21297.
###
IOCC is the official humanitarian aid agency of the Assembly of Canonical Orthodox Bishops of the United States of America. Since its inception in 1992, IOCC has delivered $438 million in relief and development programs to families and communities in more than 50 countries. IOCC is a member of the ACT Alliance, a global coalition of more than 130 churches and agencies engaged in development, humanitarian assistance and advocacy, and a member of InterAction, the largest alliance of U.S.–based secular and faith-based organizations working to improve the lives of the world's most poor and vulnerable populations.