IOCC Reaching out to Children of Beslan, Russia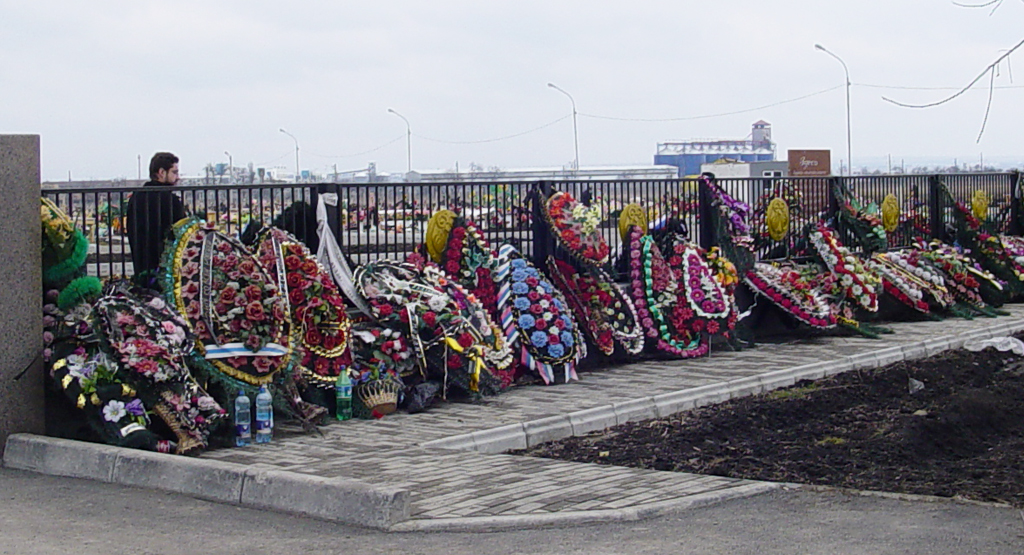 Baltimore, MD (February 21, 2005) — Grief, doubt, anger, fear. And still more grief. The aftershocks of the events of September 2004 continue to affect the people of Beslan, Russia, five months after gunmen attacked School No. 1, killing more than 300 children.
As the people of Beslan face the reality of life without many of their children, International Orthodox Christian Charities (IOCC) and the Russian Orthodox Church are redoubling their efforts to offer counseling services, educational opportunities, and other forms of assistance.
IOCC is helping the Russian Orthodox Diocese of Rostov expand a counseling center that is serving the Beslan survivors and other victims of trauma in the war-torn region. The center provides long-term grief and trauma counseling through a staff of psychiatrists, psychologists, social workers, priests and nuns.
Rostov is a city in southern Russia where victims of the violent conflicts in the region, including those from Beslan, have gone for treatment and counseling. IOCC has worked in southern Russia and the northern Caucasus for more than 10 years, providing a broad range of assistance to war victims there.
"The Diocese of Rostov is very interested in maintaining its help to those affected by this tragedy, and they have space available to expand their services," said George Antoun, IOCC regional director for Russia and the Middle East.
"After the terrorist incident in Beslan, many injured children and adults were brought to the hospitals of Rostov," Antoun said. "The city hosted immediate family members and relatives of the people who were injured or killed in the course of the tragedy."
The counseling center will include a 24-hour crisis hotline staffed by volunteers.
In partnership with the Church, IOCC also is helping schools in Beslan deal with the influx of students from the destroyed School No. 1 through the provision of 18 computers and two photocopiers. The equipment will expand educational opportunities for the children of Beslan and improve the quality of education offered by the schools.
So that counseling services remain available for the long term, IOCC is organizing the training of qualified Russians in trauma counseling techniques. The training will be provided by the Seminars on Trauma Awareness and Recovery (STAR), a joint project of Church World Service and Eastern Mennonite University in Harrisonburg, Va.
IOCC is overseeing the translation into Russian of a training manual that the STAR graduates will use to train other mental health professionals and clergy in Russia.
Since the September 2004 attack in Beslan, IOCC has been providing short-term and long-term assistance to the suffering people there. IOCC continues to implement other relief and development programs in the troubled Caucasus region.
Founded in 1992, IOCC is the official humanitarian aid agency of the Standing Conference of Canonical Orthodox Bishops in the Americas (SCOBA).
###