International Orthodox Christian Charities Recipient of Archbishop Iakovos Leadership 100 Award for Excellence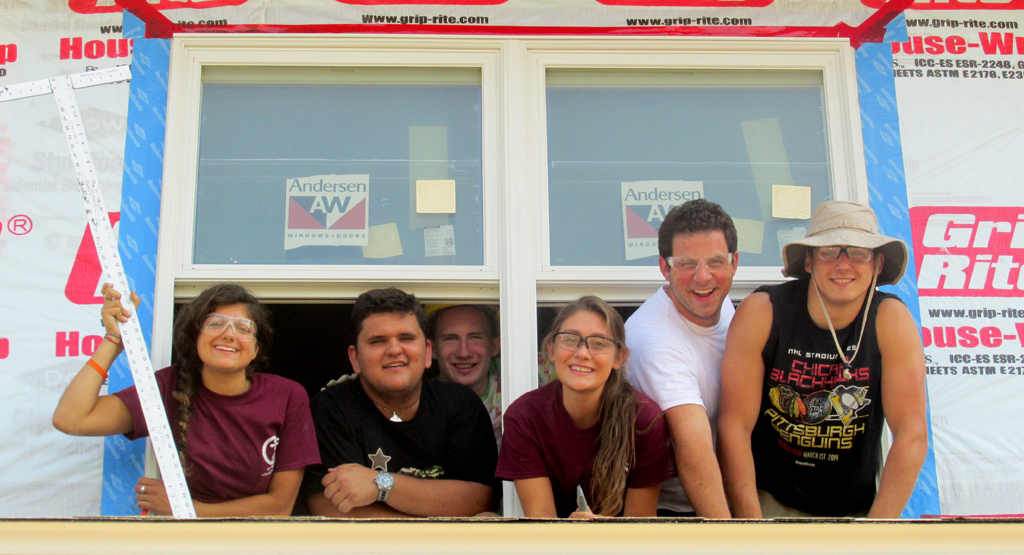 Baltimore, MD (May 4, 2015) — International Orthodox Christian Charities (IOCC) was awarded the 2015 Archbishop Iakovos Leadership 100 Award for Excellence recently at the annual Leadership 100 Conference held in Orlando, Florida.
The award was initiated in 2003 to recognize outstanding Greek Orthodox and Greek American leaders or organizations who have demonstrated excellence in their careers or activities and who are committed to the advancement of Orthodoxy and Hellenism in their professional lives or missions. Under the leadership of IOCC Executive Director and CEO, Constantine M. Triantafilou, IOCC was recognized by Leadership 100 for exemplifying these qualities and demonstrating "the Orthodox and Hellenic spirit of true philanthropy in its worldwide outreach."
In accepting the award on behalf of IOCC, Triantafilou expressed his gratitude for the honor and added, "Leadership 100 has played a critical role in IOCC's history and growth, from your early gift of support for the survivors of Hurricane Katrina in 2005, to your ongoing support of IOCC's efforts to strengthen its US emergency network of Orthodox community volunteers. I thank you for being part of this incredible journey, and I challenge you to continue to come together, in the words of an ancient wise man, as a powerful river, a powerful force capable of turning rocks into sand and lifting up our faith, protecting those who need it and making the world a better place."
The Archbishop Iakovos Leadership 100 Endowment Fund has provided IOCC with a total of more than $1 million in financial support, including a recent two-year grant of nearly $180,000 to develop a volunteer network to strengthen the ability of the US Orthodox community to respond to future disasters and needs within the country. Leadership 100 also announced their support for the expansion of IOCC youth service gatherings, "Serv-X-treme!", (above photo) to build youth leaders by developing and strengthening their understanding of Christ-centered service and by gaining a greater awareness of Orthodox Christian philanthropy through participation in theoretical and practical hands-on service activities.
Other 2015 award recipients include Ilias I. Lalaounis, posthumously, Dr. Eleni Andreopoulou, Dr. Panagiota Andreopoulou, Michael Psaros and Peter Tiboris and Eilana Lappalainen.
###
IOCC is the official humanitarian aid agency of the Assembly of Canonical Orthodox Bishops of the United States of America. Since its inception in 1992, IOCC has delivered $534 million in relief and development programs to families and communities in more than 50 countries. IOCC is a member of the ACT Alliance, a global coalition of more than 140 churches and agencies engaged in development, humanitarian assistance and advocacy, and a member of InterAction, the largest alliance of U.S.–based secular and faith-based organizations working to improve the lives of the world's most poor and vulnerable populations.