IOCC Relief Efforts in Japan Focus on Continued Needs of Survivors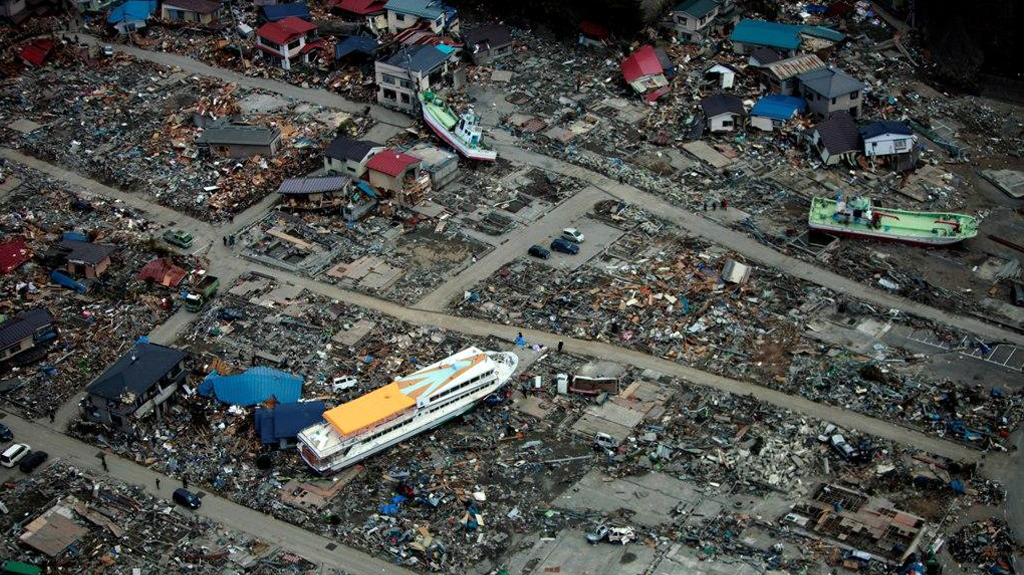 Baltimore, MD (May 20, 2011) — International Orthodox Christian Charities (IOCC) is providing more than $350,000 in support of local community groups providing ongoing relief services to the more than 168,000 people who remain homeless following the earthquake and tsunami disaster on March 11 in Japan.
IOCC has focused on providing critical services where gaps are found in the official disaster response and recovery efforts. Assistance includes distribution of basic relief items, the provision of hot meals, and assistance in locating available housing for people who were displaced by the tsunami as well as evacuees from the zone around the Fukushima Nuclear power plant. Debris removal efforts around Ishinomaki City in the hard-hit Miyagi Prefecture are also being provided.
Working together with Church World Service, IOCC is supporting volunteer initiatives aimed at clearing debris, providing assistance for the elderly and offering psychological support for those who have been affected by the disaster. IOCC has committed $250,000 to provide direct relief assistance and housing for as many as 1,000 families.
IOCC is also employing people who lost their job or whose workplaces were destroyed during the disaster. A $100,000 grant made through the Japan NGO Center for International Cooperation (JANIC) is providing employment for work teams made up of people from the affected prefectures to clear homes of debris. The clean-up efforts will in-turn allow families to return to their homes.
"Our experience in responding to complex emergencies has taught us that collaboration with local partners is an essential component to responding in the most efficient and effective manner," said Constantine Triantafilou, IOCC executive director. "We are working in support of the very capable emergency response partners in Japan to provide assistance, especially in the provision of housing and services to the most vulnerable."
Immediately following the March 11 earthquake and tsunami, IOCC established dialogue with several U.S.-based Japanese Orthodox Christians with long-standing ties in the Japanese community regarding the most effective response to the disaster. IOCC has also been in direct contact with the Orthodox Church in Japan and partner agencies to assess the emerging needs and the most effective ways to support efforts to assist families in the Japanese prefectures hardest hit by the tsunami.
"Disasters pose unique challenges for organizations and governments as they sort out the most essential needs and identify the resources to respond," added Triantafilou. "Through consultation with Orthodox Christians from Japan and our ecumenical partners, IOCC has been focused on supporting the vital role of those organizations that are coordinating the relief efforts and addressing critical gaps for those who are most vulnerable in these situations – the very young, the elderly and the disabled."
# # #