IOCC Responds as Severe Weather Cripples Communities from Texas to the Midwest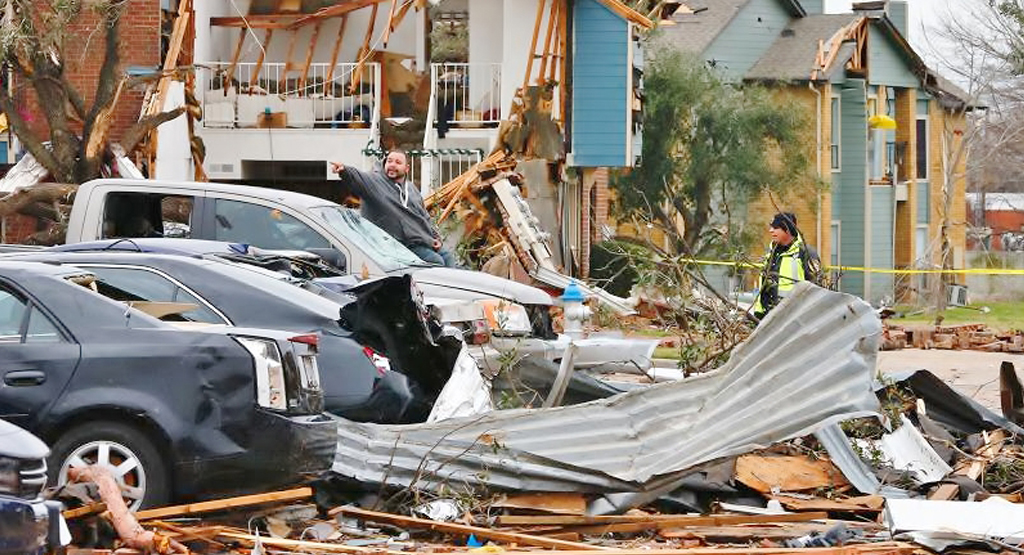 Baltimore, Md. (December 31, 2015) – International Orthodox Christian Charities (IOCC) is preparing emergency relief for survivors of severe weather that is crippling hundreds of communities across the country. Nearly 70 tornados have swept across the country in the past week, causing 11 deaths and massive destruction near Garland, Texas. In Missouri, the governor has declared a state of emergency after severe weather claimed 13 lives and residents brace for more flooding in rivers in Missouri and Illinois in the coming days. The National Oceanic and Atmospheric Administration reports that 18 million people have been living under flood warnings across 13 states.
"Our thoughts and prayers are with the thousands of people currently being impacted by the current spate of severe weather impacting so much of our country," said IOCC US Country Representative Daniel Christopulos. "We are in the process of formulating, with our Church, governmental, ecumenical and VOAD (Voluntary Organizations Active in Disasters) partners, the most effective way to respond, and we encourage our IOCC supporters to join us in prayer and active love for those suffering during these Holy days when we celebrate God's Incarnate Love."
HOW YOU CAN HELP
Pray for those who have suffered loss in this disaster that has impacted so many communities across the US.
Assemble emergency kits. IOCC also anticipates the need for Emergency Clean-Up Buckets which are in low supply. For directions on how to assemble Emergency Clean-Up Buckets, please visit iocc.org/kits.
Make a donation. You can help the victims of disasters in the United States, like the tornados in Texas and the flooding in Missouri and Illinois by making a financial gift to the United States Emergency Response Fund, The fund will provide immediate relief as well as long-term support through emergency aid, recovery assistance and other support to help those in need. To make a gift, please visit iocc.org, call toll free at 1-877-803-IOCC (4622), or mail a check or money order payable to IOCC, P.O. Box 17398, Baltimore, MD 21297-0429.
# # #
IOCC is the official humanitarian aid agency of the Assembly of Canonical Orthodox Bishops of the United States of America. Since its inception in 1992, IOCC has delivered $534 million in relief and development programs to families and communities in more than 50 countries. IOCC is a member of the ACT Alliance, a global coalition of churches and agencies engaged in development, humanitarian assistance and advocacy.